Most happy couples dream to have a baby to complete their family. Unfortunately, a portion of the global population struggles with fertility issues. This can be devastating, especially for women who experience numerous failed pregnancies and various fertility treatments. When processes like IVF are not applicable or successful, there are natural solutions for getting pregnant. In fact, there are natural remedies that encourage fertility in both males and females.
Fertility Boosting Herbal Tea
Boosting fertility can be painful when using needles and other medical methods. To avoid the pricks and additional hormones, you can drink herbal teas with benefits that will increase the chances of conceiving. A great herbal tea for boosting fertility is nettle. Nettle is full of necessary vitamins, including vitamin A, K and B. Nettle also contains chlorophyll, a pregnancy superfood, and folate, a vital vitamin that assists fetal development. Drinking between one and three cups of nettle tea daily increases fertility probability. However, for women with low blood pressure, sugar, or those taking blood thinners, this natural remedy potentially interferes with the conditions and can be very harmful.
Red raspberry leaf is another great natural remedy. Red raspberry leaf, commonly referred to as a "uterine tonic," contains calcium, iron, and vitamins A, C and E. Red raspberry leaf also regulates menstruation cycles, which is beneficial for women with irregular periods and ovulation cycles. For women who are recovering from giving birth, red raspberry leaf tea is great for healing the uterus.
Red raspberry leaf pairs well with oatstraw for boosting fertility. Oatstraw is great for the nervous and endocrine systems, which are necessary for getting pregnant. Oatstraw also contains folate, iron, fiber, and vitamins E, G and K. Oatstraw also helps remedy inflammation, which interferes with ovulation and implantation.
How to Make a Tea
Some women make a herbal tea tonic from nettle, red raspberry leaf, and oatstraw to boost the chances of conception. This herbal tonic is safe for most women; however, it is best avoided during the first trimester of pregnancy as red raspberry leaf can induce mild contractions. This tea is also great to drink in the third trimester in preparation for labor and delivery.
To make this tonic, you blend two-thirds of a cup of each herb and put them in a two-quart container. Mason jars are great for steeping this herbal tea in, especially since they have cup markers to measure. Bring two quarts of water to a boil and fill your herb container with the water. This mixture needs to steep for at least 4 hours. Strain the mixture and drink one to three cups per day.
Fertility Boosting Herbal Supplements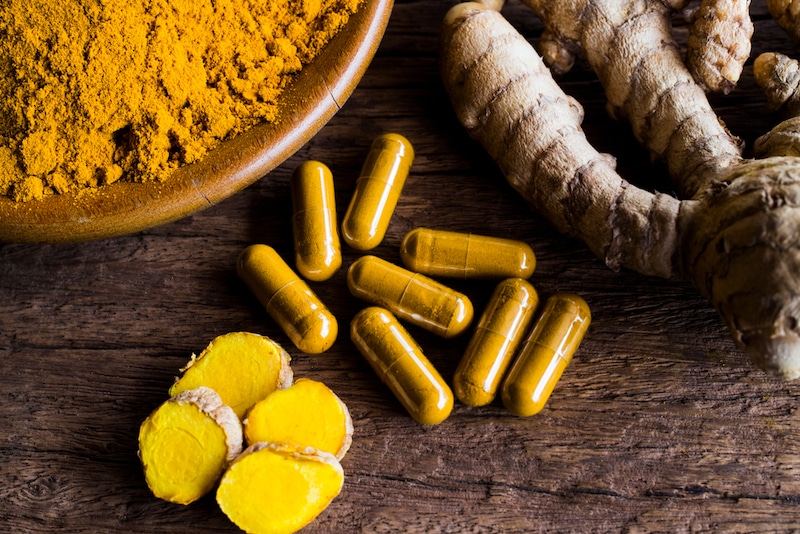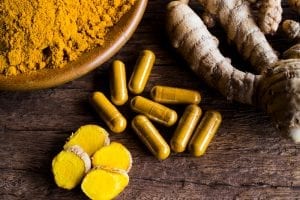 Another powerful herbal supplement for boosting fertility is turmeric. Turmeric contains curcumin, a chemical compound that has anti-inflammatory and antioxidant properties. Curcumin also aids the immune system in fighting tissue-degenerating free radicals. Turmeric is also great for flushing toxins and stimulating uterine and pelvic blood flow, which regulates menstruation and balances feminine hormones for uterine restoration. This herb is especially helpful for women suffering from estrogen irregularity. Curcumin helps with female reproduction development and affects the pituitary gland's ability to stimulate ovulation. Turmeric can be taken as an herbal tea or in the form of supplements.
Since infertility affects both men and women, there are herbal supplements men can take for boosting fertility. For instance, American ginseng helps stimulate blood flow to male reproductive organs. Ginseng also supports the immune system and produces healthy amounts of testosterone, which helps regulate male sexual responsiveness. Another great remedy for male infertility is saw palmetto berries. Saw palmetto berries are great for the endocrine system, which helps regulate male reproductive functions. They also reduce stress, raise sperm count and stimulate blood flow to male sex organs. Saw palmetto berry comes cut and sifted, liquid and in supplement forms.
Maintain Other Healthy Fertility Habits
It is important to note that maintaining a healthy diet is also great for increasing fertility. Eating leafy greens and proteins, getting enough calcium and drinking enough water are great for increasing fertility. It is also necessary to get enough rest. Practicing healthy habits will make the herbal fertility remedies work even better. Speak with a physician prior to trying these natural fertility options, as they can have adverse health effects.