Both men and women alike dream of starting a family. While some couples have little to no trouble conceiving a baby, others may struggle for years. Studies show at least one in ten women in the United States struggle with getting or remaining pregnant.
By definition, infertility is the inability to get pregnant within the first year of unprotected sex. For women over the age of 35, this number decreases to six months. Men also play a role in the inability to conceive.
If you're looking for a simple and natural way to increase your chances of getting pregnant, there is a solution worth trying: fertility-boosting salads. Many couples are unaware that what they eat plays a pivotal role in their reproductive function. Here's a list of fertility-boosting salad ingredients and simple recipes to incorporate into your wellness regimen.
Fertility-Boosting Salad Ingredients
When you're trying to get pregnant, you need to eat healthy fats, proteins, and of course, greens. Some dietitians recommend avoiding certain raw greens because they require lots of energy to break down. However, raw greens are worth consuming if you've been told your weight plays a role in your infertility.
These raw greens include spinach, kale, bok choy, broccoli and arugula. You can eat these leafy greens, but be sure to cook them to make digestion much easier.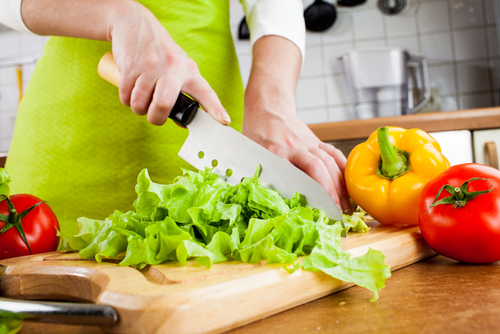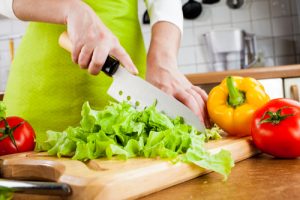 You should start all of your salads with lettuce. Lettuce is packed with nutrients and is easy to break down, which makes it easier to produce healthy eggs and circulate adequate amounts of blood and nutrients to your uterus. You can eat any type of lettuce except iceberg, which doesn't have as many nutrients as the other variations.
Once you have your salad base, it's time to add your proteins and fats. These two nutrients make up a large percentage of your baby in the womb. Therefore, you need enough of both to sustain you during pregnancy and support fetal growth.
Ingredients with a high healthy fat content include:
Chia seeds
Extra virgin olive oil
Sunflower seeds
Almonds
Macadamia nuts
Protein-rich foods include:
Turkey
Salmon
Steak
Black beans
Lentils
Eggs
Chicken
Once you've added a generous amount of protein and fats to your salad, you can also add some foods known to boost fertility even further. These foods include:
For optimal results, do your best to buy the healthiest versions of the previously mentioned foods. You can also add your favorite fruits like apples and berries for additional benefits and a hint of sweetness.
Fertility Salad Recipes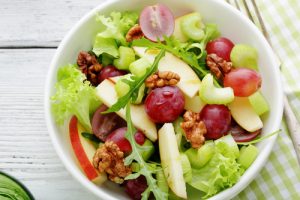 This salad has the perfect balance of flavors and nutrients. You'll need:
Blanched baby arugula
Toasted unshelled sunflower seeds
Sliced red grapes
Chopped thyme
Salt and pepper to taste
Chopped romaine lettuce
While raw vegetables are hard to digest, blanching them makes them easier for your body to break them down and receive the nutrients. This salad is packed with antioxidants, folate and vitamins. Drizzle some olive oil or your favorite vinaigrette and enjoy.
The original recipe doesn't call for a lettuce base, but you can add romaine for an extra fertility boost. This recipe includes:
One can of strained black-eyed peas
Green pepper
Yellow onion
Cubed avocado
Minced garlic
Fresh lemon juice
Extra virgin olive oil
Red wine vinegar
Toss all of your chopped ingredients together and enjoy. You can share this big salad with your partner to boost your chances of fertility even further. This salad contains folate and vitamins B and vitamin E, which all support ovulation.
This summer salad is perfect for when you want a light, healthy meal. Ingredients include:
Watermelon cubes
Watercress
Vidalia onions
Cucumber
Sliced mint
Cilantro
Lime juice
Extra virgin olive oil
Feta cheese
Kosher salt
Combine these ingredients and enjoy.
When you're trying to get pregnant, you want to have the right nutrition, especially if you have any underlying health conditions like endometriosis and uterine fibroids. Replacing one of your daily meals with one of these fertility-boosting salads also helps you lose weight, which also improves your chances of conception.
While eating these salads increases your chances of conception, it's not the end of your fertility journey. You should also speak to your healthcare provider for more options on how to improve your chances of getting pregnant.