Many people realize that being overweight or obese has an impact on general health. However, not everyone understands that weight and fertility are interrelated and weight, both too high and too low, can have a negative impact on one's ability to conceive. Women's weight is generally more directly related to fertility, but men's weight can also have an impact.
Women and Excess Weight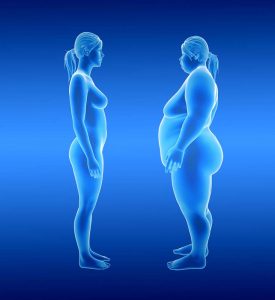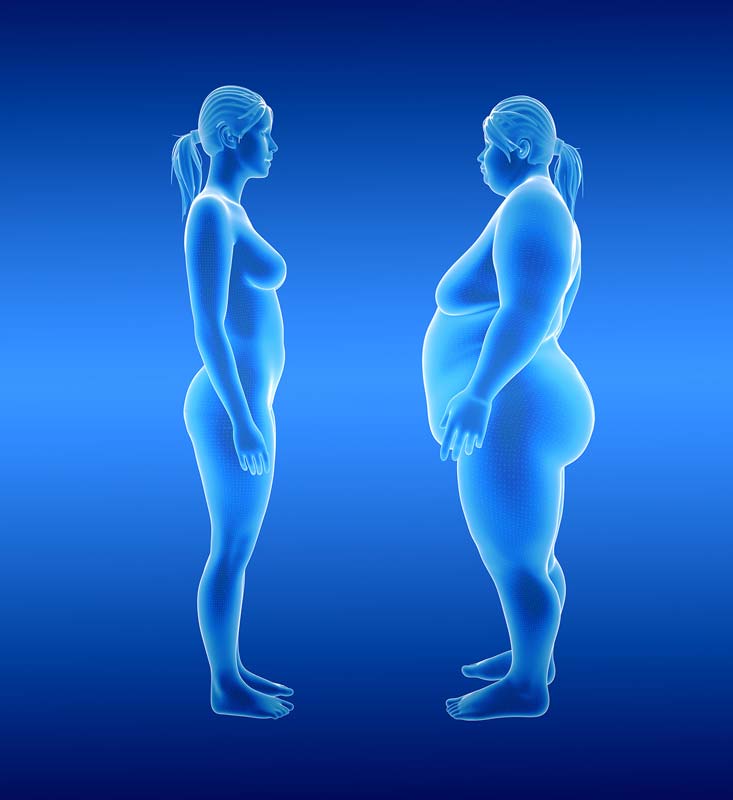 Obesity and being overweight is a substantial issue in the United States and much of the developed world. For women, the interplay between weight and hormone levels plays a crucial role in fertility. When women are overweight, hormonal imbalances, especially an overbalance of androgens, or male hormones, can make it much more difficult to conceive.
In particular, one endocrine disorder known as
polycystic ovarian syndrome (PCOS)
is connected to infertility. Women with PCOS can gain weight easily due to hormonal imbalances. If they do gain weight, a vicious cycle begins. Weight gain contributes to the increase in hormonal imbalances and continued disruption of the endocrine system can lead to further weight gain. Essentially, while weight in itself may not cause infertility, excess weight is often indicative of a hormonal imbalance that can cause infertility.
Men and Excess Weight
Not many people think of men's weight as contributing to infertility, but men who are overweight or obese tend to have sperm of lower quality due to hormonal imbalances caused by weight.
Sperm that has low motility
 or those that are fragile are less likely to be able to survive or successfully join with an egg, making chances of conception significantly lower.
Dangers of Being Underweight
Because so many people in the United States are overweight as compared to underweight, much of the focus on weight and fertility has historically been on the dangers of too much weight. However, in both women and men, very low weight can negatively impact hormone balances. In women, being extremely underweight can lead to a significant drop in estrogen and other sex hormones. This can cause several health problems along with difficulty conceiving a child. Similarly, men who are very underweight tend to have lower-quality sperm, which in turn negatively impacts fertility.
How Do I Know if I'm Over or Underweight?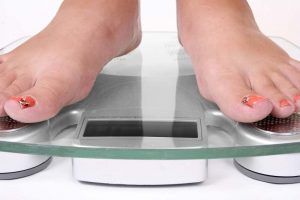 The best way to know if you're carrying too much or too little weight is to talk to your doctor. A physician can help you determine if your weight is not ideal and if your current weight is getting in the way of your fertility.
If you want to get a rough idea on your own the body mass index (BMI) calculator is a common measure of general weight. One can find these calculators online, but it's important to understand the limitations of this system: BMI calculators only take weight and height into consideration. There is no consideration of frame size and presence or absence of muscle mass. For instance, two women may be the exact same height. One carries extra fat mass, and the other is heavily muscled. Because muscle weighs more than fat, the more muscular woman may be unfairly categorized as "overweight" while the woman carrying an unhealthy overbalance of body fat falls into the "healthy weight" category. BMI calculators are good tools for estimation, but obtaining a doctor's opinion is important before you make drastic changes.
If you and your doctor determine that you need to gain or lose weight to
improve your fertility
, you and your doctor or a dietician can design a plan to gain or lose weight healthily, as well as maintain your healthy weight once it's reached.
Pregnancy Complications Related to Weight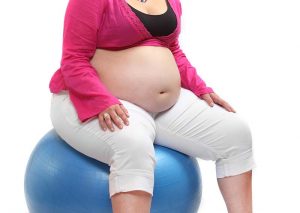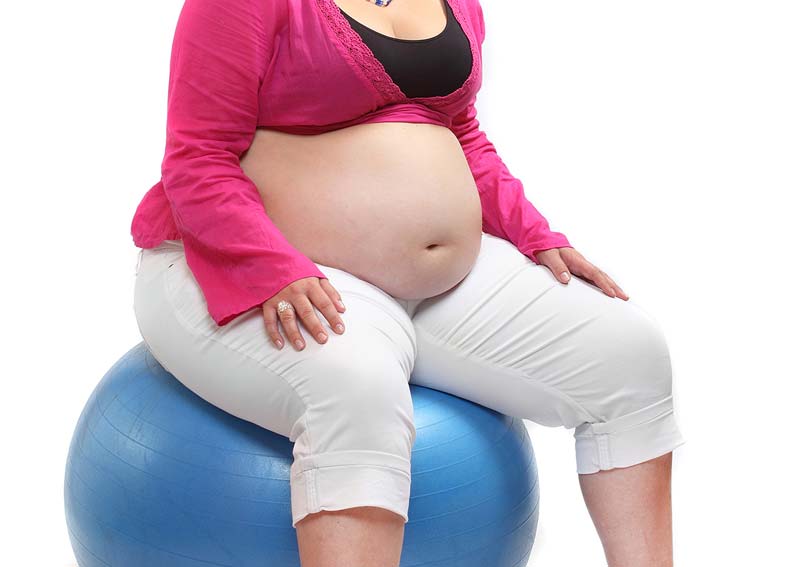 Sometimes, even though weight that's too high or too low can get in the way of conception, it is possible to become pregnant. However, an unhealthy weight can cause problems that lead to miscarriage and other issues. For instance, obese women are more than two times more likely than women of a healthy weight to have a miscarriage. Gestational diabetes is also a concern, with obese women being more than eight times more likely to develop it and overweight women being twice as likely.
Women who are pregnant while obese are also at higher risk for infection, blood clots and other potentially damaging complications, including stillbirth. Women who become pregnant while underweight sometimes do not have enough body fat to support the baby. This can lead to issues with the health of the child. For those who plan to become parents, maintaining a healthy weight is key to personal health and the health of children conceived. By being mindful of health and weight, potential mothers and fathers can help improve their own well-being and that of the children they may have in the future.