Most people know that olive oil is believed to elicit numerous health benefits. However, fewer individuals realize that many medical professionals advocate olive oil for fertility.
Olive Oil Overview
As the product's name indicates, olive oil is the liquid extracted from olives, the fruits hailing from olive trees. The product is comprised of several vital nutrients including monounsaturated fats like omega-3 fatty acids and antioxidants, which are lauded for their capacity to fight systemic inflammation.
That said, olive oil's most pertinent component might be a substance known as oleic acid. Nutritional experts and healthcare providers maintain that this monounsaturated fat may help reduce one's risk of developing serious, potentially fatal illnesses such as cardiovascular disorders and cancer. Therefore, these professionals urge patients to use the product as a cooking agent or food flavor enhancer.
Olive Oil for Fertility
Recently, scientific research has also advocated the use of olive oil for fertility. These experts have found that the substance might help enhance an individual's fertility levels in the following ways:
Mitochondrial Growth and Strengthening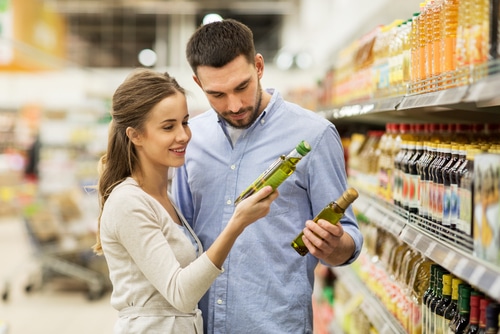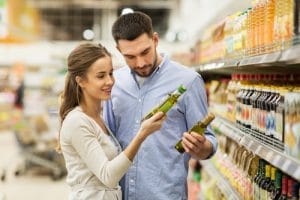 Routine consumption of olive oil is thought to strengthen the concentration and vitality of important bodily structures known as mitochondria. These features are microscopic components that supply cells with the energy they require to engage in specific biochemical reactions and perform various functions.
Mitochondria are also categorized as determinators. This means these structures determine which cells will die a normal death and which cells will be systemically programmed to die. In relation to the reproductive process, mitochondria are thought to play a role in deciding which eggs are released during the ovulation process.
Hormonal Regulation
One major key to heightened fertility is maintaining balanced hormonal levels. Olive oil is said to help the body achieve appropriate concentrations of reproductive hormones like estrogen, progesterone and testosterone.
Moreover, olive oil is also thought to execute a critical part in keeping systemic levels of stress hormones low. When secreted in excess or overextended durations, these chemicals can not only damage the reproductive tract but lessen the effectiveness of various reproductive hormones.
Natural Lubrication
Healthcare providers and sex experts believe that olive oil often serves as an optimal natural lubricant. The product is thicker and is thought to not dry out as quickly as other commonly employed lubrication materials do. Lubrication could render intercourse more comfortable for individuals experiencing discomfort in their reproductive organs for any number of reasons. Comfortable, more enjoyable sex could increase fertility levels.
Correcting Erectile Dysfunction
Scientists representing the Greece's University of Athens concluded that men ingesting as little as nine teaspoons of olive oil a week witnessed dramatic increases in their sexual performance capacities. Researchers suggest that the product helps strengthen the circulatory system. An increased blood supply is believed to reduce the effects of erectile dysfunction. Better sexual performance could be the first step to heightening fertility levels.
Final Considerations
In general, medical professionals and nutrition experts advocate olive oil for fertility. Fortunately, the product is relatively inexpensive and readily available for purchase online or in-store at most known supermarket chains. Additionally, olive oil can be incorporated into countless food recipes and might benefit one's overall health and well-being.