Let's face it: conceiving a baby is often harder than we'd thought! For many couples this process can take months or even years, and it can feel like anything but easy. If you are having a hard time in the conception process, you may be trying a number of things to boost your fertility such as clean eating, eliminating soy, dairy or gluten from your diet, taking prenatal vitamins and many other things. But have you tried using lemon and ginger yet?
Lemon
It is packed to the brim with vitamin C, a powerful antioxidant that promotes fertility and prevents the typical decline in ovarian function as we age. The peel contains pectin, which helps to emulsify fats and offers additional antioxidants that play a vital role in developing healthy eggs.
You may have heard that some people wake up in the morning, and the first thing they do is drink water with lemon. They do this because, when taken first thing in the morning (and even throughout the day), the infused water clears your body of harmful toxins. This lays the foundation for a healthy body in general, but in our case, it will be especially useful as it helps to regulate and maintain our cycle. It also stimulates the body's ability to absorb nutrients and boosts the immune system.
Ginger
Many women who are having trouble conceiving have some sort of inflammation occurring in their bodies. Ginger has anti-inflammatory properties that combat this issue, and it also encourages a gentle detox of the body. Ginger will fire up your digestive system, boost your metabolism and immune system, and help your body nourish itself completely. It will also stimulate blood circulation, which plays an important role in maintaining a healthy cycle and the health and fertilization of your eggs.
In Combination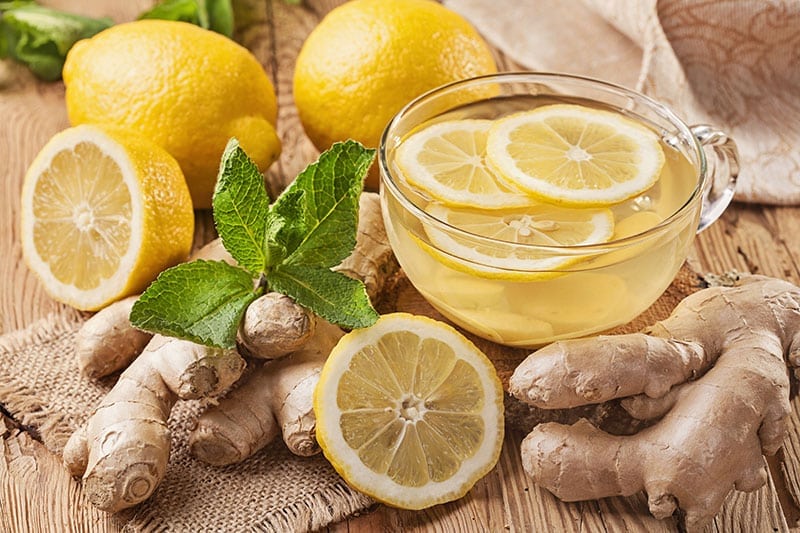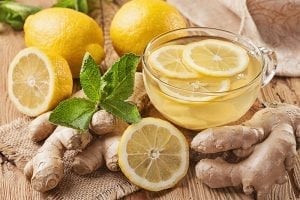 When you put these two ingredients together and drink them regularly, you will be building your body's overall strength, including the condition of your uterus. Think of it as building a sturdy home for your baby—you want the framework to be strong so that it can hold everything you put into the house. A healthy immune and digestive system are a must, and that's exactly what you're going to get by consuming these ingredients. Your body will also be able to absorb the vitamins and minerals contained in your prenatals more efficiently, leading to a decrease in morning sickness and other uncomfortable symptoms experienced when you become pregnant.
A Favorite Recipe
There are many ways to consume these ingredients, but it's typically easiest to drink them. If you want something simple and warm, make a tea by boiling a knob of ginger and then squeezing in the lemon juice. Add some honey for a natural sweetener. You can also cool this mix and drink it as a lemonade, but watch out: the longer ginger sits, the spicier it gets! These are the quickest ways to make a drink you can have throughout the day, but if you want something with some more flavor, try this one out:
1 lemon
1 knob of fresh ginger
1 tbsp organic fat source (walnut oil, coconut oil, coconut butter, etc.)
2 tsp organic sunflower lecithin
1 capsule vitamin E
1 3/4 cups filtered water
A pinch of Ceylon cinnamon
Throw all the ingredients into a blender and blend until smooth. Then, strain the mixture and divide into two cups, one for now and one for later. You'll want to drink the second mixture within 24 hours.
Drink these beverages on a regular basis to increase the health of your body and chances of conceiving. Like anything else, creating a schedule that is easy for you to follow is what's going to yield the greatest results. Conception can feel like a lonely journey, especially if you are facing difficulties during the process. Remember that you are not alone, and one of the best things you can do for the health of your future family is to take care of yourself now. Good Luck!