In the United States, PCOS is one of the most common endocrine disorders within women of childbearing age. Among the slew of approaches for managing its symptoms are prescription options, such as metformin. While this approach does not cure PCOS, as there are no cures available, it can help with managing some symptoms and reducing the risk of diabetes. For some women however, the accompanying side effects of metformin or simply the desire to avoid prescriptions when possible is reason enough to find alternate solutions. In these cases, when possible, women might be better served choosing natural remedies instead of the commonly used drug for PCOS.
PCOS Overview
This ailment, which in long form is known as polycystic ovarian syndrome, typically strikes women of child-bearing ages. Often, a major precipitating factor for this illness is an abnormal production of male sexual and reproductive hormones called androgens.
Causes –

Medical professionals have yet to identify one surefire cause for PCOS. However, they believe that an increase in systemic inflammation, potential genetic flaws, elevated concentrations of the metabolic hormone insulin and obesity contribute to the development of the syndrome.
Physical Manifestations – 

There are a few different physical manifestations that can occur with PCOS:

Male Characteristics – One of the most telltale indications of PCOS is the overabundance of male hormones inside the female body. When systemic levels rise to pronounced degrees, affected women might experience significant skin problems, wild growth of facial and other body hair and possibly even baldness.
Abnormal Menstrual Cycles – Individuals with PCOS usually experience infrequent, irregular or far-extended menstrual periods.
Ovarian Growth – In certain cases, an afflicted woman's ovaries become abnormally enlarged or develop numerous cysts. Either of these circumstances can and often does have a negative effect on fertility.

Diabetes-Related Issues – Individuals whose case can be linked to excessive insulin might experience elevated concentrations of blood sugar and other diabetes-related symptoms.
Diagnosis –

Physicians can use blood tests to ascertain hormonal levels. However, in most cases, if a woman experiences at least two of the preceding major manifestations for an extended period, she is likely afflicted with the condition and diagnosed as such.

Treatment Options – Specific therapeutic protocols often depend on the condition's severity and its manifestations. That said, certain cases benefit from treatments like hormone therapy and prescription drugs.
For a more detailed and Complete Guide to Polycystic Ovary Syndrome, click here.
Metformin for PCOS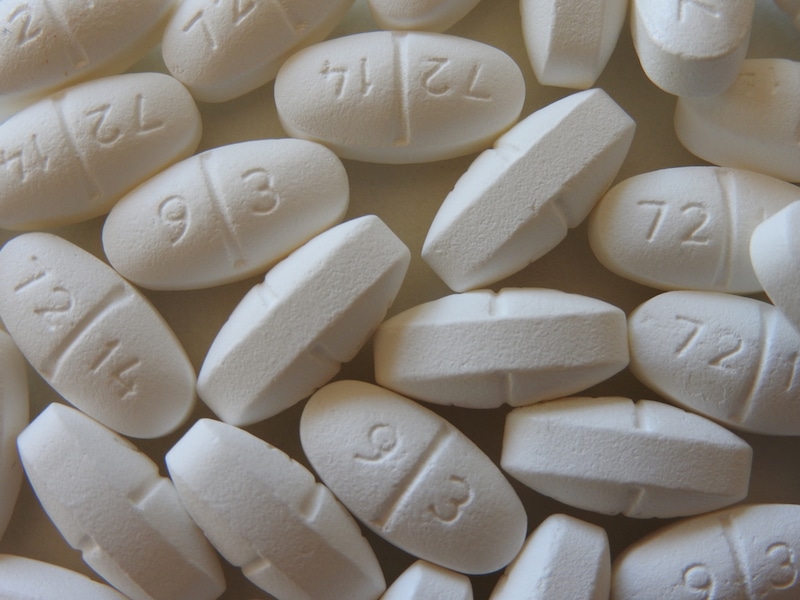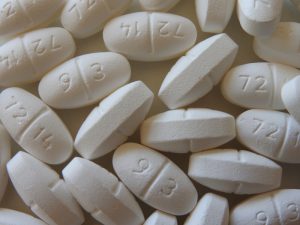 Metformin has enjoyed much success treating those impacted by the insulin-based form of PCOS. However, the drug can precipitate several untoward side effects, such as digestive problems, body aches, and fatigue. In addition, this drug also has the potential to precipitate far more serious health issues like respiratory infections and recent concern has linked it to increased cancer risk.
Over the past couple of years, the FDA, the top government watchdog agency for safety of commonly consumed products, tested numerous samples of metformin and found that several tested positive for a cancer-causing agent known as NDMA.
While FDA officials find these results alarming, they do not believe the risk is significant at this time and do not recommend anybody who is prescribed metformin for PCOS or any other serious ailment to cease taking it without first discussing this with their healthcare provider. However, if individuals are in a high-risk category for developing cancer, ongoing studies on the subject might be something to pay attention to.
So, why is metformin prescribed in the first place? The answer is tied to PCOS' patients increased risk of diabetes due to insulin sensitivity concerns related to PCOS. Thus, metformin is prescribed to enhance the body's sensitivity to insulin. This reaction in the body can decrease the levels of circulating insulin and produce a positive effect on adipose (fat) tissue. For these reasons, doctors typically prescribe metformin as a PCOS treatment for women who have insulin imbalances, diabetes or pre diabetes, or raised BMI (body mass index).
To read more about how to Reduce the Risk of Diabetes with PCOS When TTC, click here.
Natural PCOS Treatments
With the FDA revelation in mind, some PCOS-afflicted individuals might find relief with natural remedies: