New research finds that cinnamon supplements may boost fertility among women who are infertile due to polycystic ovary syndrome.
Among the many women struggling with infertility, polycystic ovary syndrome is one of the most common sources of infertility. This hormonal disorder causes cysts to grow on ovaries, and it results in irregular menstruation cycles and diminished fertility. Typically, women with polycystic ovary syndrome who desire to get pregnant need to take artificial hormones to control menstrual cycles and conceive. However, a study done at the Columbia University Medical Center may have found a more natural way of treating this type of infertility.
Scientific Evidence Suggests Cinnamon May Cure Infertility
A study conducted by Dr. Daniel Kort at the Columbia University Medical Center examined the effect of the spice on 16 women with polycystic ovary syndrome. Roughly two-thirds of the women took regular spice supplements, and four women were used as a control group that only took a placebo. The women kept their diet and physical activity the same while taking the supplement, and they were closely monitored over the course of six months. The women who took the spice supplement had four menstrual periods in that time, but the placebo group only had two. Therefore, the supplement seems to have doubled the amount of times that women with polycystic ovary syndrome were able to ovulate and subsequently menstruate, therefore greatly increasing their chances of being pregnant. Without having to take any of the drugs typically required for a woman with polycystic ovary syndrome to conceive, two of the women in the study became pregnant.
How Does This Spice Affect Fertility?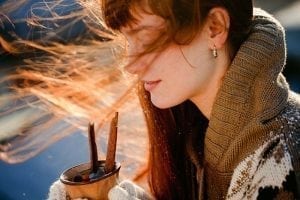 The researchers do not claim to know why they got the results that they did, but there are a few plausible theories. The relationship between pregnancy, ovulation and blood glucose is very complicated and interconnected. For a long time, doctors have known that the spice improves insulin resistance, helping people to manage blood glucose levels and avoid high blood sugar spikes.
High blood sugar can decrease the chances of a successful pregnancy, and women with polycystic ovary syndrome are often prediabetic and struggle to maintain normal blood sugar levels. Therefore, the spice may help to boost fertility by controlling blood sugar levels. Cinnamon has also been linked to lower inflammation levels, so it might help to lessen ovary irritation due to cysts.
Does Cinnamon Work for Everyone?
Currently, the only medical research done on this spice has examined how it affects women who have polycystic ovary syndrome. Therefore, they are the only known group of infertile women who have been shown to benefit from taking this supplement. However, it is somewhat possible that other types of infertility may be treated with this spice. Women with diabetes typically have issues carrying full term pregnancies because high glucose levels in early terms of pregnancy tend to cause miscarriages by preventing successful implantation. Multiple studies have found that spice supplements can increase insulin sensitivity, lowering blood glucose levels. Therefore, the spice has the potential to make it easier for pregnant women with diabetes to have successful pregnancies, but no research has definitively proven this yet.
How Much Cinnamon Should You Take to See Results?
If you are interested in potentially boosting your fertility by taking this spice, there are a few things that you should keep in mind. First of all, the effects of cinnamon have only been tested on a very small group of test subjects, so you may not receive as noticeable of a benefit as one of the women in the study. However, there are no side effects to consuming the spice, so even if the potential fertility treatment does not work, it will not cause any harm. There has not been much research done on the most effective dosage, so you should stick with the amount given in the clinical trial because it showed a clear benefit. In the trial, the women took a supplement that contained 1,500 milligrams of cinnamon each day for six months.