As odd as it may sound, a woman's cervical mucus is an essential part of the female reproductive system. This presence of fluid not only helps predict the fertile window, it also helps to protect the sperm from the acidic environment of the vagina and provides a medium for the sperm to travel through to reach the egg.
According to a study, cervical mucus is responsible for about 50 percent of all successful pregnancies. In addition to aiding in sperm transportation, cervical-mucus also plays a role in fertility by providing the sperm with nutrients and oxygen. For women who are trying to conceive (TTC), there are several things that can be done to improve the quality of cervical mucus and increase the chances of getting pregnant. Here are some tips:
1. Stay Hydrated
Drinking plenty of water is one of the best things you can do to improve the quality of your cervical mucus. Water helps to thin the mucus and makes it more slippery, which makes it easier for the sperm to travel through. Strive to drink at least eight glasses of water a day for optimal hydration. In addition to drinking plenty of water, you can also try to eat foods that are high in water content. These include fruits and vegetables such as watermelon, cucumber, and tomatoes. This will help increase the water content in your body and improve the quality of your cervical mucus. Some research indicated that those who eat a water-rich diet have an increased chance of conceiving.
2. Exercise Regularly
Exercising regularly is another great way to improve the quality of your cervical mucus. Exercise helps to increase blood flow to the reproductive organs, which can help to thin the mucus and make it more slippery. Thus, the reason it is recommended that you exercise for at least 30 minutes a day when TTC. In addition, you should avoid tight clothing as this can restrict blood flow to the reproductive organs and lead to thicker mucus. If you are not used to exercising, you can start by taking a brisk walk for 30 minutes a day and gradually increase the intensity of your workouts.
For a good starting point, click here for our 30-Day Guide to Better Fitness for Fertility Health
3. Use Nutritional Supplements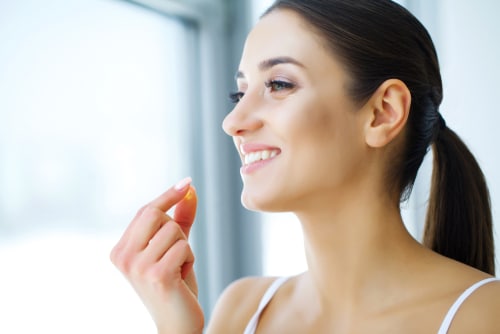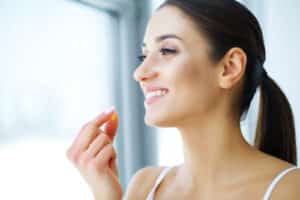 In addition to a nutrient balanced diet, several nutritional supplements can help to improve the quality of your cervical mucus. These include fertility-focused supplements that include ingredients such as omega-three fatty acids (evening primrose oil) and vitamin E. Omega-three fatty acids help to increase the amount of water in the cervical mucus, which makes it more slippery and easier for the sperm to travel through. Evening primrose oil is a good choice as well as it is a natural source of omega-six fatty acids, which help to improve the quality of the cervical mucus. Additionally, vitamin E is an antioxidant that helps to protect the cells in the reproductive organs from damage. It is recommended that you take a supplement that contains at least some form of omega and vitamin E nutrients to achieve the best results.
4. Avoid Caffeine
Many studies have shown that caffeine can have a negative effect on fertility. Caffeine can cause the cervical mucus to become thick and sticky, which makes it difficult for the sperm to travel through. It is recommended that you avoid caffeine altogether if you are trying to conceive. If you cannot give up caffeine completely, you should limit your intake to no more than 200 mg per day.
5. Avoid Nicotine and Alcohol
Substances like nicotine and alcohol can dehydrate the body and dry cervical mucus. This hostile environment is not conducive to sperm survival or transport. Due to this impact, chain smokers have been found to have a higher rate of cervical abnormalities, as the nicotine causes changes at the cellular level, which can result in changes in mucus production. After a time, the mucus changes can be more severe and long-lasting. Cigarette nicotine can also be found in second-hand smoke, so when possible, avoid being around smokers to limit your second-hand smoke exposure.
6. Choose Sperm-Friendly Lubricants
If you use lubricants during intercourse, choosing one that is sperm-friendly is essential. Many commercial lubricants contain chemicals that can damage the sperm or make it difficult for them to travel through the cervical-mucus. If you are using a lubricant, choose one that is water-based and does not contain harmful chemicals. You can also try using olive oil or coconut oil as a natural lubricant, as these oils have been shown to be beneficial for fertility.
7. Avoid Chemical Based Feminine Products
Commercial feminine hygiene products, such as douches and sprays, can contain chemicals that disrupt the pH balance in the vagina. This vaginal imbalance can lead to changes in mucus production. These products can strip away healthy bacteria from the vagina that help to protect against infection. Douching is also linked to an increased risk of pelvic inflammatory disease (PID), damaging the fallopian tubes and leading to infertility. If you use any feminine hygiene product, choose one that is natural and pH-balanced.
8. Drink Grapefruit Juice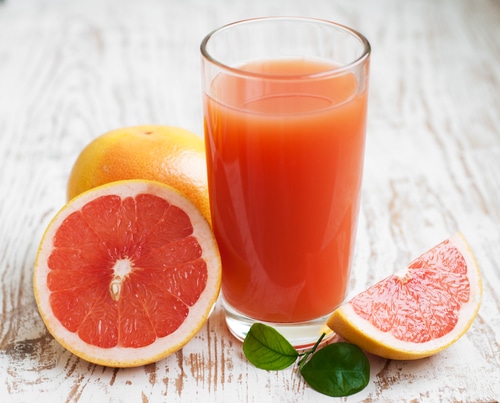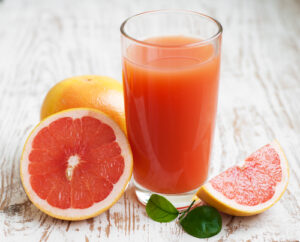 Grapefruit juice has been found to thin cervical mucus and make it more slippery, similar to the consistency of egg whites. This is the ideal environment for sperm transport. The juice also contains naringenin, which has been shown to improve blood flow to the uterus and fallopian tubes. This increased blood flow can help transport sperm more efficiently. Your reproductive health can also benefit from other citrus juices like orange and lemon juice. When preparing grapefruit juice, use fresh grapefruit and avoid sugary or processed juices.
9. Eat a Healthy Diet
Fruits, vegetables, whole grains, legumes, and nuts can help improve the quality of your cervical mucus. These foods contain nutrients like vitamin C necessary to produce healthy mucus. They also promote blood circulation, which is vital for reproductive health. Fruits and vegetables are rich in antioxidants, protecting your eggs and sperm from damage. Whole grains, legumes, and nuts are good sources of fiber, which can help to regulate hormone levels. A diet high in unhealthy fats can decrease the quantity and quality of the mucus. Your nutritionist can help you to create a fertility-boosting diet that is right for you.
Click here for A Couple's Guide to Starting a Fertility-Friendly Diet
10. Use Herbs that Improve Fertility
There are a number of herbs that have been traditionally used to improve fertility. These include red clover, maca root, and ginseng. Red clover is a rich source of phytoestrogens, which can help to balance hormone levels in the body. Maca root is an adaptogen that helps to improve overall health and increase energy levels. Ginseng is an herb that has been shown to improve blood circulation and increase the production of follicle-stimulating hormone, which is necessary for ovulation.
These are just a few tips that you can use to improve the quality of your cervical mucus and increase your chances of conceiving. If you have been trying to conceive without success, it is essential to consult with a fertility specialist. They will be able to provide you with more specific advice that is tailored to your individual needs.