The Follicle-Stimulating Hormone (FSH) plays a significant role in the development and maintenance of both male and female sexual and reproductive organs. This substance has a chemical impact on fertility in both men and women, and imbalances of this hormone can affect the health and reproductive capabilities of individuals representing both sexes.
What Is FSH?
The follicle-stimulating hormone is vital to an individual's sexual development beginning in puberty and continuing on into adulthood. This chemical is released by the pituitary gland in the brain and stimulates ovarian production in women and sperm generation in men.
How Can FSH Imbalances Impact Fertility Levels?
Either too great or two little production of FSH can have a profound impact upon both male and female fertility.
Overproduction
Elevated levels of this hormone are typically normal in young boys about to enter puberty and in older women experiencing menopause. Typically, significant increases in blood concentrations of the substance indicates a problem inside the ovaries or testicles. In either instance, such a manifestation may precipitate fertility difficulties.
In women, the body produces more FSH to overcome poor ovarian reserves. So, increased FSH levels indicate that there is trouble with proper ovulation and the body is straining to try to make it happen, typically with no success. As FSH levels rise, chances of conception fall.
In men, FSH works to stimulates testicular growth and help produce a protein that is vital in helping with the creation of normal, healthy sperm cells. Thus, a high FSH level in a males may mean the testicles are not functioning properly.
Insufficient Production
Should an individual's body produce insufficient quantities of the follicle-stimulating hormone early on, he or she might fail to experience puberty and thereby experience difficulties reaching sexual maturity. Women afflicted with such a condition may experience irregular menstrual cycles and have undeveloped or under developed ovaries that are unable to perform the ovulation process. The ultimate result could be partial or complete infertility. In men, a partial or complete lack of follicle-stimulating hormone is also possible. A partial deficiency typically leads to the delayed onset of puberty. However, afflicted men will undergo a limited amount of sperm production and might still be able to conceive a child. However, a complete deficiency could precipitate the absence of puberty, which might contribute to significant development and growth issues, as well as infertility later in life. Regardless of the age or life-stage at which this hormonal deficiency presents itself, the stricken man will likely experience some degree of infertility.
The Follicle-Stimulating Hormone Test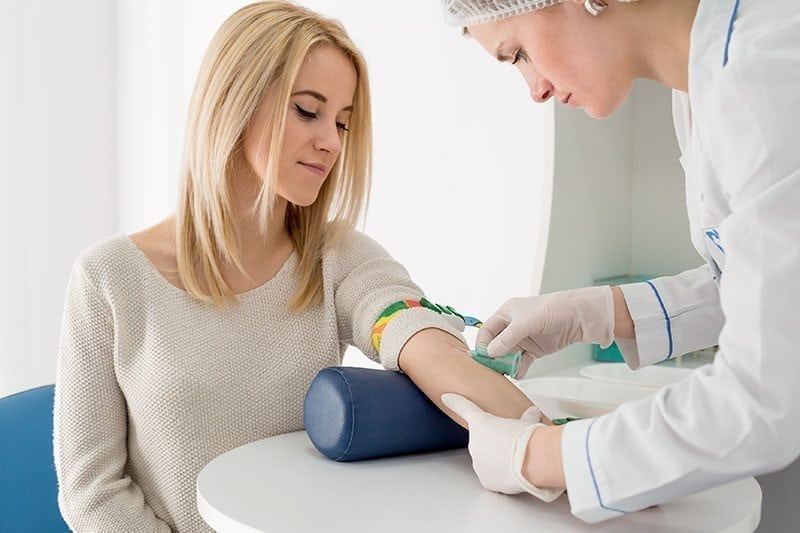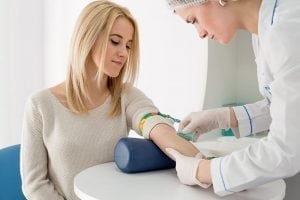 Given how crucial the follicle-stimulating hormone is to the reproductive process, the medical community has established a test that measures blood concentrations of the substance. This examination is typically administered to couples experiencing difficulties conceiving children as a means of discovering whether one of both parties are stricken with some form of infertility.
The test is performed by a physician who, after giving his or her patient a thorough physical examination, will draw a sample of blood and measure the exact concentrations of the follicle-stimulating hormone. In certain instances, women may need to produce several samples over a number of days. Usually, the results are available within 24 hours.
How Can These Hormonal Imbalances Be Treated?
The key to treatment is identifying the root cause of the problem and remediating the issue. On occasion, follicle-stimulating hormonal imbalances may be precipitated by medical conditions and external factors unrelated to the reproductive system. In many cases, treating the underlying cause of the abnormal FSH levels will correct the problem.
Often times, testosterone therapy is offered to men with high FSH levels, as this can lead to low testosterone; this can help increase fertility in these men.
Skewed results could be brought forth by issues such as the type of medications a test subject is taking, cigarette smoking, excessive alcohol or drug use, malnourishment, being significantly underweight, emotional, physical or mental stress and various medical conditions. Should one of these factors be the identified as the culprit, treatment is often geared towards correcting the offending issue or addressing the external factor and initiating the appropriate lifestyle changes.
Should imbalance be reproductive in nature, treatment is typically aimed at correcting the particular condition that is causing it through medications. When such efforts are not successful, hormone replacement therapy might be indicated.