Whether a woman is just beginning to plan for a pregnancy or she has gone from dedicated to frustrated, it is crucial that every woman knows the ins-and-outs of her own female fertility. Learning what an ovulation cycle is, when it happens and how fertility can be improved is key to successful family planning.
Fertility and Diet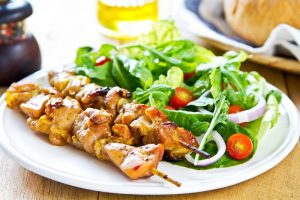 The first step, and often one that is overlooked, is diet and physical activity. It sounds like such a small part of fertility, but it can make an enormous difference when trying to get pregnant. Being overweight or underweight can drastically affect the hormonal balance of a woman's body. Maintaining a fertility diet that is rich in vitamins and protein is also crucial. The body needs to know it is healthy enough that a pregnancy could be sustained, so maintaining a steady, balanced diet rich in nutrients will allow the female body to more readily accept a fertilized egg. Things such as alcohol and caffeine should be consumed in extreme moderation, as both substances decrease the chance of conception and can interfere with the balance of a woman's hormones.
Knowing and Tracking Ovulation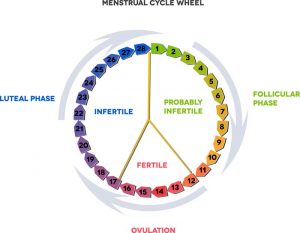 Another helpful fertility tip when trying to get pregnant is to track and closely monitor your basal body temperature. This is your "resting body temperature" or rather the temperature before rising in the morning. It is important when tracking her BBT that a woman takes her temperature at the same time each morning to be as accurate as possible. A woman's BBT will raise slightly after ovulation. If she has a consistent menstrual cycle it will allow her to assume the completion of her ovulation cycle, thus determining its duration. A woman can also track her ovulation cycle by examining and recording the consistency of her cervical mucus. While that might sound off-putting, the consistency of a woman's cervical mucus is incredibly helpful when determining peak ovulation. Recording this information allows a woman to determining her point of ovulation. When a woman is ovulating, her cervical mucus will appear as a thick, clear discharge. If this day is the same day during each cycle, it then becomes extremely easy for a woman to determine which days are most likely to yield a positive result.
Fertility and Exercise
Part of maintaining a balanced and fertile body is physical activity. The healthier the body, the easier conception is. While pregnancy does not require a woman to be a triathlete, it does require her body to be able to sustain the growth of a pregnancy to eventually deliver a baby. So preparing the body before conception is crucial for the body to attain peak fertility. Exercise also assists with weight and hormone control, allowing for more consistent ovulation and menstruation periods.
Stress and Fertility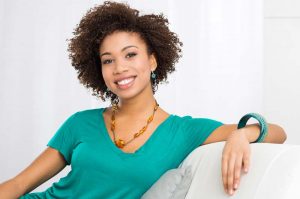 While a life without any stress at all is unrealistic, a woman who is trying to increase her fertility and boost her ovulation cycle should do everything she can to avoid unnecessary stress. Stress releases hormones and chemicals that are counter productive to a woman's reproductive hormones. The physical chaos that stress creates in the body makes it very difficult of the body to be receptive to a pregnancy. By minimizing stress, a woman is allowing her body to focus on fertility rather than trying to focus on and endure the way stress is affecting her body.
Natural Fertility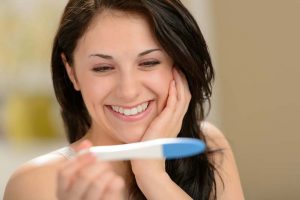 Using a natural means of family planning may require a bit of patience, but it allows for a woman to conceive without the ingestion of medications or hormone injections. While it is no guarantee, naturally preparing a woman's body for pregnancy and tracking her fertility and reproductive patterns gives her the best chance she possibly can at conceiving. Even if a woman reaches the point in her attempt to achieve pregnancy naturally that she seeks the help of a medical professional, it is still important that she take her health and her fertility patterns seriously. If a woman is able to tell her physician the irregularities and consistencies in her reproductive cycles, her physician will be better able to quickly and efficiently come to a diagnosis and possible solution. Maintaining a healthy body is also imperative for a woman seeking prescription fertility treatment so that she is physically prepared when a pregnancy does happen.