Varicoceles, a benign condition of the testes, is observed in about 15 to 20 percent of the male population, and can play a big role on male fertility.
The leading cause of varicocele is the lack of properly oxygenated blood flowing in the skin that houses the testicles. The damaged veins become enlarged because blood remains in the veins instead of circulating.
The development of varicocele takes time and may begin in early adolescence and progress over time even into adulthood. By the time the signs are showing, the illness will be in a fully developed stage. Some of the symptoms that may eventually lead you to seek help from a doctor include:
Differences in the size of the testicles.
Discomfort and pain when the varicocele causes the sack to become too heavy and sag.
The presence of a painless mass above the testicles has the feel of a bag of worms.
Difficulty in producing viable sperm or infertility.
Doctors recommend that you get regular checkups, which help track your testicular health and make it easy to note changes and anomalies. The most common and preferred treatment is surgery for advanced cases. However, there are some natural remedies you can try to relieve and even eliminate the symptoms. These are:
1. Diet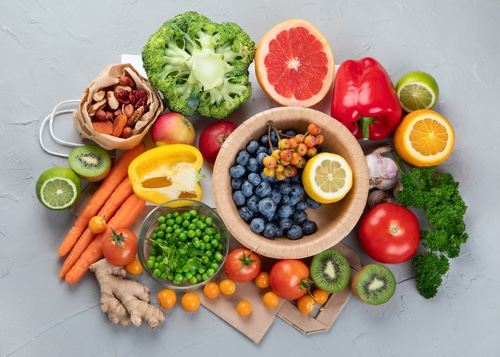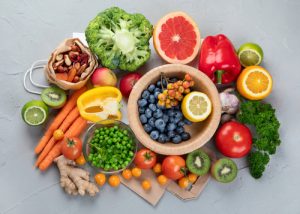 Not only is food a way to nourish and replenish nutrients in our bodies, but a good diet can also be the cure you need. A diet with plenty of foods rich in antioxidants helps combat free radicals that are detrimental to sperm health. Most dark leafy vegetables like spinach and fruits such as berries will provide you with much-needed antioxidants. Other sources of antioxidants are whole grains, which repair damaged cells.
Fatty acids, especially omega-3, are critical to sperm production, composition and maturation. When there is a lack of sufficient fatty acids to produce quality sperm, the body opts for cholesterol. Sperm cells with high cholesterol levels increase the chances of infertility in men. The two most essential amino acids are L-arginine and L-carnitine. L-arginine enhances the circulation of oxygenated blood and improves sperm production. L-carnitine helps resolve varicocele by increasing the metabolism of sugars and fats in the sperm cell, which increases the motility rate. Eating foods rich in selenium, such as nuts and eggs, helps form viable sperm.
Herbs such as Ruscus aculeatus, commonly known as butcher's broom, can be topically applied to the swollen parts to improve blood circulation. Health food options have been proven effective in treating varicocele before it gets to an advanced stage. You should avoid foods rich in soy, such as tempeh, tofu, soy milk, soy sauce and alcoholic beverages, which reduce sperm count.
2. Lifestyle
The undergarments you wear could be further aggravating the symptoms. You need to wear boxer shorts that offer adequate support and comfort without being too restrictive. Boxers or briefs that are too tight cause poor circulation and raise temperatures in the testicles, affecting sperm quality and production. In other cases, wearing a jockstrap is recommended, especially if you will be standing for a long time.
Lifestyle changes such as getting adequate sleep and losing excess weight helps protect the male reproductive organs, which inhibit the progression of varicocele. To relieve discomfort, you may wrap an ice pack with a towel and place it on the swollen part.
3. Exercise
Specific forms of exercises such as yoga can provide relief and strengthen the veins in the scrotum. Some of the recommend poses include:
Ananda Balasana: This pose involves bringing your feet inwards to your groin, which stretches and tones the pelvic region, thus reducing pain.
Dhanurasana: You will begin by lying on your stomach, holding your ankles and lifting your chest and legs off the ground while breathing steadily. Holding this pose for at least 30 seconds will improve circulation to the scrotum and eventually strengthen the veins.
Doing kegels promotes blood flow and enhances muscle tone in the pelvic region.
Conclusion
The varicocele treatments listed above can be done regularly, but you should seek the advice of qualified medical personnel to be on the safe side and avoid further injury.