Fertility and infertility are often emotive subjects and, in some cases, may bring about conflict in a relationship. Infertility affects approximately 12 percent of couples trying to conceive. Though often wrongly regarded as a female concern, fertility is not a problem that rests solely on the woman as male infertility exists too.
Medically, infertility is defined as the inability to conceive despite having unprotected coitus for at least a year. At-home fertility testing can be instrumental in allaying the fears of infertility and quell a lot of emotional pain and uncertainty.
Infertility affects men and women in equal proportion. Male infertility accounts for about 40 percent of the reported infertility cases in heterosexual couples. On the other hand, female infertility is often a result of problems in the ovulation cycle. In some cases, the cause for infertility is unknown, accounting for up to 30 percent of the reported infertility cases.
What Is At-Home Fertility Testing?
At-home fertility testing is there for both men and women. These tests give results sooner when compared to getting results from a fertility clinic. However, at-home fertility testing does not serve as a replacement for a doctor's appointment. Sometimes, it may be necessary to seek the assistance of a medical professional to interpret the results from at-home fertility tests.
How These Tests Work
At-home fertility testing will utilize different mechanisms and check for different factors in both men and women.
How Tests for Men Work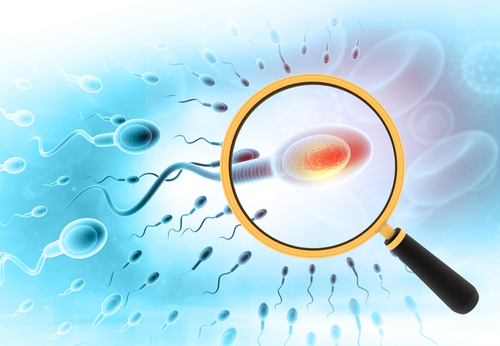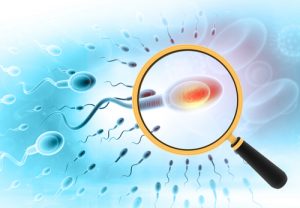 At-home tests for men primarily focus on sperm count since male fertility centers on the male's ability to deliver sperm to a partner's vagina through semen.
Several factors can affect male fertility:
The sperm's motility and shape. This affects the sperm's ability to reach the fallopian tubes for fertilization
Cancer therapy
Hormonal imbalances
Some genetic conditions
Illnesses such as diabetes
Smoking, excessive alcohol intake and abusing recreational drugs
How Tests for Women Work
At-home fertility testing for women involves checking the levels of hormones in the ovulation cycle. The levels of luteinizing hormone, follicle-stimulating hormone, estrogen and progesterone are the hormones of interest for most kits.
Extremely high levels of the follicle-stimulating hormone are undesirable since they may reduce fertility. Tests that check on luteinizing hormone levels are helpful since they indicate when a woman may be ovulating, suggesting the perfect time to have sexual intercourse.
Ovulation tests or OPKs are used to indicate women's fertility windows. Fertility window tests can be used to show if infertility is due to the lack of ovulation.
Using At-Home Fertility Tests
The process of at-home fertility testing is unique for each test and gender. Most male fertility tests will require a semen sample which is then sent to the lab for analysis.
Female fertility tests, especially the follicle-stimulating hormone (FSH) and luteinizing hormone (LH) tests, may involve peeing on a strip and waiting for results. Other kits need a blood sample, which is easy to acquire using a finger prick. All testing kits come with manuals that couples should read before using.
Types of Fertility Tests for Women
FSH tests are used to indicate the number of viable eggs left in the ovary. When there are many viable eggs, the titer of FSH is low, and when there are few viable eggs, the FSH titer is high.
FSH tests do not require a blood sample; urine will do. However, the tests cannot give the exact number of viable ovaries as a function of age. The tests may also offer varying month-to-month results and are inaccurate when combined with hormonal birth control pills. FSH tests are also not able to diagnose infertility due to other factors such as blocked fallopian tubes.
OPK tests are primarily used as a timing tool, but in cases where ovulation never occurs, they may serve as diagnostic tools for polycystic ovary syndrome.
The tests work similarly to at-home pregnancy tests and utilize urine to give a result. Women using this test should know the length of their cycle to gauge when ovulation should occur accurately. A positive reading occurs when LH levels in the urine are high, indicating that ovulation will occur in 24 to 48 hours.
OPKs may be inaccurate for women with irregular cycles and women with polycystic ovary syndrome.
Types of Fertility Tests for Men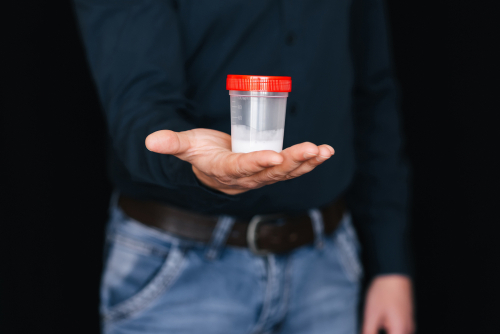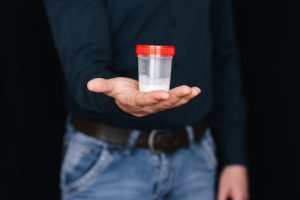 A semen analysis test will require the collection of semen into a cup. The semen is then allowed to sit for 20 minutes, after which a syringe is used to inject the semen into a well on the testing kit. Abstaining from ejaculation for two to five days prior to the test may be necessary for accurate results.
The test will measure the levels of SP-10 protein, indicating the sperm count. A count of over 20 million sperm will yield a positive result, and a sperm count of fewer than 20 million sperm will yield a negative result.
While this test will show the sperm quantity, it will not indicate the sperm quality, motility and shape. Male infertility may also be tied to other factors independent of the sperm count.
While at-home fertility testing can provide insight on a few factors, it should not replace a doctor's visit. In some cases, a fertility expert may be required to interpret the results from these tests or offer a way forward after obtaining the results. At-home fertility testing can serve as a viable option prior to visiting a fertility expert.