A medical procedure known as sperm testing may play an important role in improving male fertility.
The following brief article will examine sperm testing, causes for undergoing it, the procedure for providing doctors with testable semen samples, proper preparation for the exam, the effectiveness of home-sperm-test kits, as well as the possible meanings of the test results.
What Is Sperm Testing?
This procedure, often referred to as semen analysis (or seminogram), is typically performed under the supervision of a physician and/or fertility specialist in a clinic or hospital setting, and it examines all aspects of a man's sperm. Such medical analysis is conducted to determine key factors including sperm count, the shape and form of the cells, as well as the sperm's efficiency in swimming or moving (known as sperm motility). In most instances, doctors will conduct semen analysis two to three times over a period of several months. Multiple analyses are necessary because sperm counts can vary from day to day for a variety of health and environmental reasons.
Performing a Semen Analysis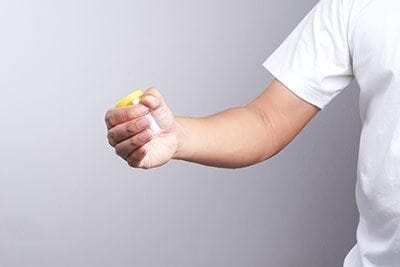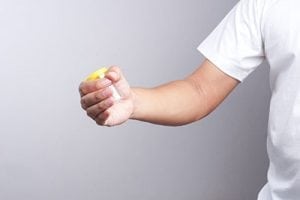 This process is usually undergone by men who are experiencing difficulties conceiving a child with their female partners. Research has concluded that potentially as many as half of all infertility cases can be traced to the male partner. Considering that many incidents of male infertility are directly linked to poor sperm quality and/or sperm deficiencies, it is no surprise semen analysis is an important diagnostic tool.
Typically, men produce testable samples by entering a private room in a hospital or clinic setting, masturbating, and ejaculating semen into a container provided by their doctor. Once the process is completed, the doctor analyzes the deposited sperm. In certain instances, men can produce samples from home or some other private setting. However, any sample must be given to the doctor within an hour of being produced and/or must be collected in a special type of condom.
Preparing for a Sperm Test
Several days prior to the exam, men may be required to avoid sex and masturbation. In addition, it might also be advisable to refrain from consuming alcohol, using drugs, or ingesting any non-essential medications. Each of the aforementioned substances has the potential to adversely impact sperm counts.
Do Home Tests Work?
Home-sperm-test kits are available for purchase at most major pharmacy chains. However, these products are only designed to measure a man's sperm count, not shape or motility.
What Do the Results Mean in Terms of Male Fertility?
Should the results be favorable—at least 50 percent of the man's sperm is showing solid motility, at least 30 percent of the sperm is normally shaped, and the chemical makeup of the semen meets standard readings—chances are that the infertility problems he and his partner are experiencing are related to other causes.
If the exam yields abnormal results, it does not necessarily mean the man is infertile or has a problem that cannot be corrected. Though sperm quantity and quality are often caused by damaged and/or underperforming reproductive organs, such statistics may also be affected by numerous other health, emotional and environmental issues. The only thing a poor semen-analysis test indicates is that a problem that requires further investigation exists.