If you're trying to conceive, you certainly want to improve your chances. Micronutrients for fertility health can give your fertility a boost.
There are many things you should do in preparation for getting pregnant. Preparing your body for a baby is a lot of work but can be made easier by making a few changes in your daily life. In addition to consuming a healthy diet and maintaining a healthy weight, you may want to consider taking certain fertility supplements as well.
Fertility and the Circadian Rhythm
In all animals, including human beings, there is a natural day-to-night cycle known as the circadian rhythm. Generally speaking, this phenomenon is controlled by the rotation of the Earth. In the wild, animals rise at dawn and go to sleep at sunset. While humans have their own daily routines, wake-up times and preferred bedtimes, the general rule is that the body is programmed to awaken and go to sleep at a certain time. For example, you may wake up at 7 a.m. like clockwork, and it may feel perfectly natural for you. Then, at night, you may turn in to go to sleep at 10 p.m. Doing this regularly will promote a healthy circadian rhythm as long as you don't experience any disturbances in your sleep.
The circadian rhythm ensures better fertility health. When there is a disruption in your circadian rhythm, such as during daylight saving time, it can impair your fertility. This can repair itself once the body has gotten used to the time change.
Healthy Eating for Conception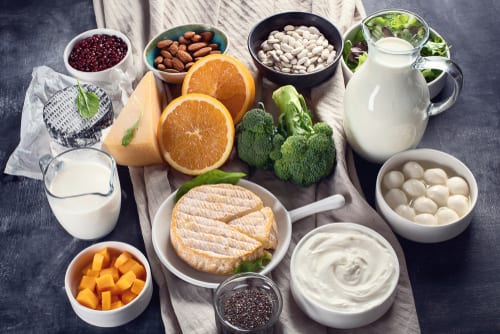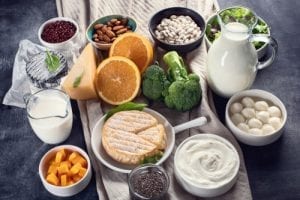 Both men and women should consume a healthy diet when they are planning on conceiving. Coupled with maintaining a healthy weight, it can not only boost your chances of getting pregnant but also improve the quality of both eggs and sperm. It also balances out women's and men's hormones. Certain foods should be consumed on a daily basis:
Grains and cereals
Fruit
Milk, cheese and yogurt
Vegetables and legumes
Lean meats, fish, tofu, eggs, nuts and seeds
Drinks with high sugar content should be avoided by both women and men. Women who consume a healthy diet for one year prior to getting pregnant carry a lower risk of giving birth to babies with cleft palate or spina bifida.
Micronutrients for Fertility Health
Micronutrients are the vitamins and minerals that are necessary for the body's overall health and functionality. In addition to their availability in healthy foods, they can also be taken as supplements. Two supplements, in particular, that women who are trying to get pregnant should take are folate and iodine. These micronutrients play a twofold role: they boost your fertility and help reduce the risk of birth defects in the baby.
Women who are planning to get pregnant should be wary of eating certain types of fish, specifically those that contain high levels of mercury, such as swordfish and shark. Too much mercury can adversely affect your own health as well as that of your unborn baby.
Vitamin D supplements are absolutely essential for both women and men. In addition to boosting fertility, vitamin D helps ensure that a pregnant woman's fetus gets the essential calcium it needs to grow strong and healthy. If you are trying to conceive, you should speak to your doctor and ask to be tested to determine whether you need to take vitamin D supplements.
Zinc and selenium are also good to take when you're trying to conceive. They can fight the effects of free radicals and eliminate chemicals from the body. These supplements can help in the reduction of toxins from tobacco smoke, pesticides, alcohol, air pollutants and even fried foods.
When a man who is trying to get his partner pregnant takes these supplements, the quality of his sperm can be improved. It's unknown whether women can get a fertility boost taking zinc or selenium, but they can definitely benefit their bodies, which can also benefit their unborn babies.
Speak with your doctor about the micronutrients you need as you begin your journey to conception.