The body needs regular amounts of sodium and potassium for it to perform properly. These nutrients are instrumental in improving one's fertility health.
The Link Between Reproductive Health and Potassium
As a mineral salt, potassium is one of our essential nutrients. Potassium is a requirement for our muscle strength, pH balance, the proper function of the nervous and cardiovascular systems, and enzyme activity in the body. Potassium helps maintain balance in the body alongside sodium's ability to improve cell function.
A deficiency in potassium is known as hypokalemia and can have a significant impact on both men and women's fertility. When considering potassium's role in one's reproductive health, it's important to note that this mineral is an essential nutrient in semen. Thus, a drop in potassium levels can have a significant effect on the health of a man's seminal fluids.
Additionally, the link between sodium and potassium can make it difficult to have the proper balance of these nutrients. The more sodium that one consumes, the more potassium the body will excrete. This makes people that sweat profusely or exercise often at risk for a drop in potassium and an overall drop in fertility.
Improving One's Potassium Consumption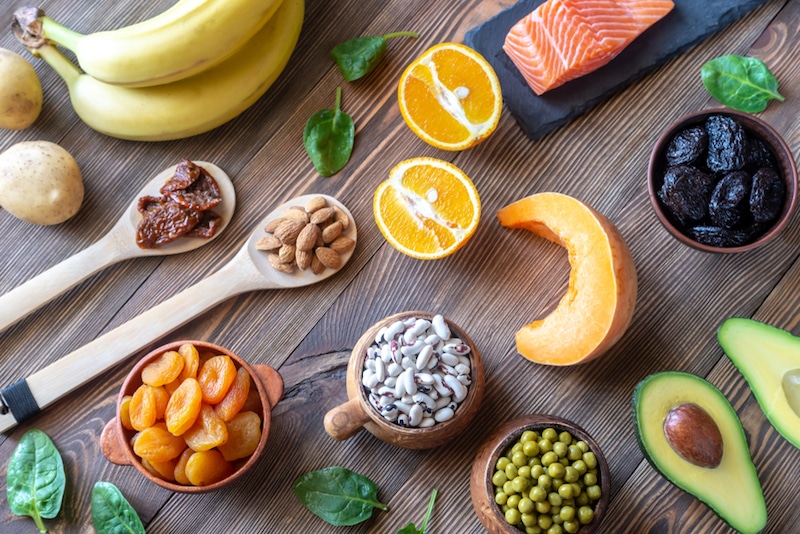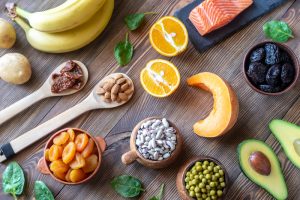 Recognizing this connection between potassium and fertility allows aspiring parents to take control of their fertility and improve their chances of conceiving. When eating foods with potassium levels in mind, it's best to choose foods like sweet potatoes and avocados that are high in potassium and excellent options to consume while pregnant. Additionally, pregnant women should also drink coconut water and eat nonfat yogurt to improve their potassium levels and increase their fertility.
Potassium and Sodium Consumption
Just as the body needs potassium to encourage reproduction, it thrives off of well-balanced sodium levels as well. Sodium is essential to regular bodily functions, as well as fetus development. The sodium in your body is instrumental in proper enzyme function, hormone, and energy production, and facilitation of the transportation of molecules across cell membranes.
Fetuses also need sodium, as their development hinges on proper sodium levels for the formation of their cells. Additionally, the amount of sodium in parents' bodies will help with metabolism and supporting a healthy birth weight, as well as promoting healthy development of the baby's respiratory, nervous and cardiovascular systems.
While working to boost their potassium and sodium levels, parents must consume these nutrients in moderation. Generally, Americans tend to consume more than the recommended 2300mg of sodium a day. Healthy adults should typically consume a total of 1,500mg a day. Ideally, one's salt intake should be somewhere between 800 and 1200mg.
In Conclusion
While fertility isn't wholly dependent on one's diet, the foods would-be parents eat greatly affect how fertile they are. Be sure to speak with your doctor to ensure you're getting the proper nutrients needed to improve your fertility.