For many couples, conceiving a child is quick and easy. For others, it is a frustrating ordeal. So many variables affect fertility but general good health can make all the difference.
In the quest to be fruitful and multiply, men and women can get overwhelmed by feelings of failure and injustice when they see their peers going through pregnancy and childbirth. It is as though a rite of passage is being denied them. Granted, life is unfair, and questions of fertility are part of life. At the same time, pursuing a lifestyle of good health and fitness will often create biological conditions that make conception more likely.
Getting to the Heart of the Matter
It is no surprise that a healthy heart promotes procreation. This organ pumps the blood that sustains life. According to a 2016 study by four Stanford University physicians, there is a strong correlation between heart disease and male factor infertility. Similar connections are found among males afflicted with hypertension. On the female side, polycystic ovary syndrome—a disorder found in 3 to 10 percent of infertile women—is also linked to heart pathologies, along with related symptoms like elevated insulin and triglycerides. While specific causation has yet to be determined, the co-occurrence of these ailments with infertility compels the pursuit of cardiovascular health.
Gaining Fertility by Losing Weight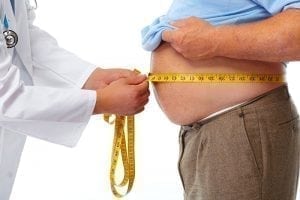 Related to good cardio health is a lean body. Yet staying trim can avoid other aspects of obesity that inhibit pregnancy. When the female body mass index (BMI) exceeds 30, detrimental changes in hormones can take place. When the quality and quantity of natural hormones are altered, the capacity to conceive is reduced. In addition, obesity leads to insulin resistance—a condition that wreaks havoc on menstrual cycles. On the other hand, obese men tend to suffer a drop in testosterone, which negatively impacts their ability to sire a child. Furthermore, too many excess pounds are often implicated in episodes of erectile dysfunction.
Respiration and Procreation
Although the research on this is not fully fleshed out, some evidence associated asthma in women with difficulties conceiving. A 2016 study from Denmark found that asthmatic women were 20 percent less likely to be with child than non-asthmatics. When they did conceive, those prone to the respiratory disorder took longer to do so than the others in the study. The suspicion among scientists is that the pulmonary inflammation brought on by asthma may adversely affect other organs and mucus formations. Such issues might complicate intrauterine treatments for sub-fertile women.
Taking Action
For any couple despairing over failure to get pregnant, the question of overall health and wellness is paramount. If there are areas where improvement is needed, addressing them may be just the antidote to yield a happy conception. The three matters noted above each respond positively to moderate anaerobic and aerobic exercise (even asthma), and a well-balanced diet rich in fruits and vegetables. Examining the immediate environment and eliminating toxins is also advisable. If chronic illness plagues one or both partners, more aggressive medical intervention might be called for. Consultation with a physician should precede these steps.
True, life is not always fair. Some people with multiple illnesses have multiple children. Others in a state of peak fitness cannot have any. Nevertheless, the fact remains that robust health is a better environment for a conception than a mass of ailments is. Taking good care of the body increases the probability of pregnancy significantly.