Chronobiology is a branch of biology that deals with natural and cyclic phenomena in living things, in other words; circadian rhythms within the body and how they are affected by external stimuli. Chronobiological studies include comparative anatomy, physiology, genetics, molecular biology, and reproduction ecology and health.
Our bodies run on a variety of aging and altering rhythms, including a 24-hour circadian rhythm. For women, the female body also has a monthly cycle that governs her fertility. New studies suggest that these cycles may be more intertwined than doctors previously believed.
For women, the fertility window is controlled by a woman's internal rhythm or biological clock. Men are also affected by circadian cycle, although at a much slower rate than women.
In addition to these cycles and circadian rhythms the body also runs on a seasonal rhythm that may also impact men and women's fertility rates, a link that continues to be looked into. Currently, it has been known that seasonal changes can effect male fertility by means of sperm health. In addition, research is finding that the release of certain sex hormones is dependent on time and seasons. This knowledge and continuing research provides hope for couples that suffer infertility, and the research is all founded on the concept of chronobiology.
The Role of Chronobiology
Fertility in women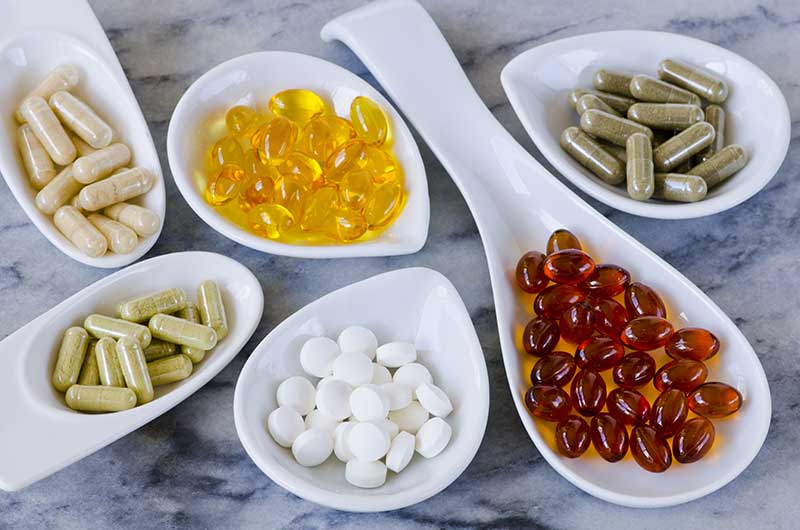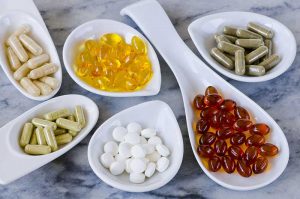 Studies on women's menstrual cycles have shown that a number of factors determine ability to reproduce. As mentioned above, a woman is most fertile in her 20s. Due to factors such as damaged follicles and diseases in the uterus, the reproduction levels drop significantly in her 30s. For there to be a successful conception, the body needs to be in an optimal shape.
Timely supplements
Since weakened fertility may have several causes, a responsibly designed food supplement program must be composed of a variety of amino acids, vitamins, plant extracts and trace elements. The aim is to use the time span before conception to optimize all relevant parameters, so that when conception finally takes place, the oocytes are of satisfactory quality and all other preconditions for a successful pregnancy are fulfilled as well. To obtain the best possible success, nutritional supplementing must take into account the chronobiological standards for administration of the substances at the correct time of day.
The dietary supplementation helps in the treatment of reproduction disorders that occur naturally in women. Supplements that should be administered include myo-inositol, amino acids and folic acid. Myo-inositol should be supplemented about three months before conception. This ensures that there is the production of good quality eggs. Amino acids increase the flow of blood to the reproductive organs. This sets an appropriate environment for implantation and growth of the fetus. Folic acid protects the embryo from development damage. A deficiency of folic acid would lead to a miscarriage.
Important minerals and trace elements such as Iodine, selenium, calcium and other bone nutrients should already be stored in sufficient quantity in the female body at the time of fertilization and before the formation of the placenta. Iodine deficiency is regarded as one of the most common causes of developmental disorders during pregnancy worldwide. Just as important is magnesium, as a magnesium deficiency, in turn, plays a role in many pregnancy complications.
The effect of artificial light
Sometimes we use bright artificial lights even late in the night. Did you know that this has an effect on the fertility of women? The artificial light signals the brain to stay awake. It produces less melatonin, a hormone that regulates sleep. Melatonin has antioxidant properties that protect the egg from damage by free radicals. A pregnant woman should sleep for at least eight hours in a day.
Lack of sleep can also have adverse effects on the unborn child. This is because the child does not get enough melatonin from the mother. Lack of enough melatonin in young children has been associated with behavioral problems such as attention-deficit/hyperactivity disorder (ADHD). Therefore, pregnant women should be keen on their sleeping patterns. They should avoid activities that need artificial light late in the night. For example, shift jobs that require them to work over night or late night programs that force them to extend their evening program should be avoided.
Fertility in men
Fertility in men also declines with
increasing age
. Disorders of sperm production, called spermatogenesis, are not the only causes of infertility that can be favorably improved by nutritional supplements. Often, the transport in the seminal passages is the decisive factor. Men with increased exposure to
oxidative stress
have a lower sperm count and more damaged sperm cells.
Timely supplements
An intelligently designed way to improve male fertility aims to optimize the production of sperm with regard to all major functions during this overall development time. Fertility phytochemicals for men improve the functionality of the sexual organs, stimulate the sperm count and their motility, and boost sexual drive and erectile function.
For healthy sperm, supplements are important, which include minerals and trace elements such as magnesium, copper, zinc, iodine, iron, selenium, manganese, boron, potassium, chromium and molybdenum. Zinc measurably increases the number of sperm cells; while selenium improves their motility. Ginger in turn boosts the sperm count. Calcium gives the sperm cell the decisive help it needs precisely when it has to penetrate the outer layer of the egg. That is why the calcium level within the sperm increases shortly before this moment. Without this support, the sperm lacks the power for a union, for example in case of a shortage of calcium or a fault in the delivery system from certain channels
The Seasonal Rhythm of Male Fertility
There is new knowledge that has been discovered about reproduction ability in men. When couples have difficulties in conceiving, it is assumed that the woman is infertile. Recent research shows that males have a seasonal fertility rhythm. Thus, conception may be greatly affected during certain seasons. Therefore, men can also contribute to misconception.
Sperm motility
Low sperm motility is the leading cause of male inability to be fertile. Sperm motility is the ability of the sperm to move from the cervix, into the woman's reproductive organs.
Researchers in the Department of Internal Medicine at the University of Ferrara conducted a study on the male sperm for a whole year. The results showed that a male produces more sperm during winter. In July and August, sperms are more motile. This is due to the high production of the testosterone hormone during the warm weather. Testosterone plays a major role in the maturation of sperm cells. Thus, the sperm volume increases during this time and they are more motile. The results observed by the chronobiologists at the Department of Internal Medicine were the same as those of a recent study at the Center for Reproductive Incapacity in Parma.
Chronobiology affects different areas of our lives, including fertility. With this knowledge, many infertile couples will understand more on how to increase their chances of conception.