A miscarriage is one of the most emotionally painful experiences a woman can go through. Though a large number of women will experience a miscarriage at least once during a lifetime, many are never aware they even had one. A miscarriage refers to the disposal of the embryo or fetus before it is viable. Symptoms of an early miscarriage can be very similar to that of a regular period. With so much information available, it can be difficult to sort through what is helpful and what is false information or poorly conducted research. Here you will learn everything you need to know about miscarriages; from why they occur to what you can do to prevent them.
How Often Do They Occur
Studies conducted by the American College of Obstetricians and Gynecologists (ACOG) reveal that approximately 10% of clinically recognized pregnancies end in an early miscarriage (that's 300,000 out of 3 million); 80% of all pregnancy losses occurring within the first trimester.
Though most women that suffer a miscarriage don't ever experience another one, with every miscarriage, your chance at having another one does increase.
Why Do Miscarriages Occur?
According to the ACOG, roughly 50% of early pregnancy losses are a result of chromosomal abnormalities in the fetus or embryo. A chromosomal abnormality is when the number, or health, of chromosomes needed for fetal development, is not met. Most of these are chance occurrences. A few other causes for a miscarriage include:
Hormonal and Maternal Health Problems
Infections
Damage to the uterus or the placenta
Exposure to Toxic Substances (i.e. Radiation)
Improper Implantation of Egg
Genetic defects of the Father and malformed sperm
Even though scientists have uncovered a few key reasons why a miscarriage occurs, most cases remain a mystery.
The Symptoms of a Miscarriage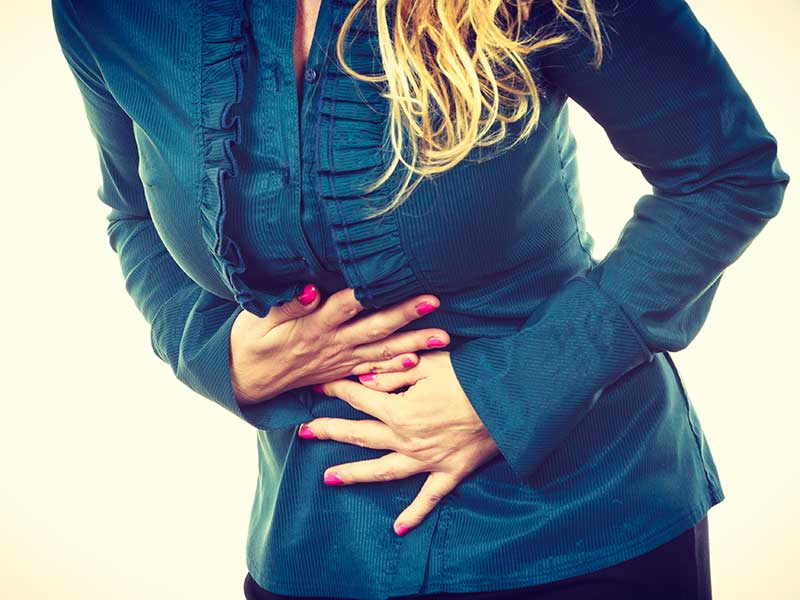 As stated before, some symptoms of early pregnancy loss are similar to those of a regular period. They may even be confused for symptoms of an external pregnancy, normal gestation, or a molar pregnancy. Detecting a miscarriage is a confusing process, so here is a list of symptoms to expect if you believe you might be experiencing a miscarriage.
Back Pain – Often worse than you would experience during your period
Unexplained Weight Loss
Abnormal Discharge (i.e. passing of tissue and clot like material)
Bleeding – Bright Red or Brown
Sudden Loss of Pregnancy Symptoms
Severe Cramps – Often painful enough to incapacitate a woman (Possible Contractions)
Though knowing the signs and symptoms of a miscarriage is helpful, it is always best not to assume if you are having one or not. If you believe you are experiencing a miscarriage, consult your doctor; it may be another issue that is causing your concerns.
Risk Factors
As many women already know, your age has a significant impact on the possibility of having a miscarriage; the higher your age, the more likely you will have one. Your risk also increases, as mentioned before, if you have previously had a miscarriage. This also applies to women who previously experienced two or three pregnancies. Other risk factors include weight, invasive prenatal tests, smoking, alcohol and drug intake, and chronic conditions such as uncontrolled diabetes. Stress also may be responsible for a miscarriage, because an imbalance in the immune system and hormone levels can interfere with pregnancy. Other possible causes of miscarriage include about certain medicines, X-rays and environmental toxins.
Factors that will NOT cause a miscarriage are exercise, sexual activity, and work. Some research has been conducted to determine if caffeine intake can contribute to early pregnancy loss. Though those studies aren't very accurate, most scientists agree that it is perfectly safe to drink up to 200mg of caffeine a day.
Types of Miscarriage
All types of pregnancy loss are typically called miscarriage, but you may hear other terms being used to describe them, as there are different types of miscarriages. These various types of miscarriage range from the early stages, even before a woman realizes she is pregnant to complete miscarriages, in which all of the pregnancy tissue is expelled from the uterus during any early to mid-stage of pregnancy.
Threatened miscarriage
This type of miscarriage generally begins in the first 20 weeks of pregnancy. The first symptoms of a threatened miscarriage is any vaginal bleeding beyond spotting and/or abdominal pain.
The bleeding associated with a threatened miscarriage is usually mild and in most cases, the cervical opening of the womb remains closed and no tissue passes from the womb.
In most of these cases the bleeding takes only a few days and the pregnancy can continue as normal. In many cases, bed rest is prescribed to avert a miscarriage.
Inevitable miscarriage
When a miscarriage is inevitable, bleeding is often heavier and abdominal pain is more severe. In this case, the cervical opening of the womb is open and the miscarriage cannot be stopped.
Incomplete versus complete miscarriage
Most commonly known as an incomplete abortion, this type of miscarriage begins with the same symptoms as most; vaginal bleeding and abdominal pain. At this stage, the cervix and pregnancy passage is open. While some pregnancy tissue may pass a large amount remains in the uterus.
The precursor of a complete abortion, also known as a complete abortion, is that pregnancy tissue is expelled from the uterus. These types of miscarriage are often characterized by severe bleeding and abdominal pain. After the miscarriage, bleeding and abdominal pain can occur, however these symptoms typically stop by themselves in a short period of time.
Missed miscarriage
Unlike other types of miscarriage, in a missed miscarriage, or missed abortion, there are no typical symptoms such as pain or bleeding and there is no ejection of tissue. This type of miscarriage is when the fetus dies in early pregnancy. If placenta is still releasing hormones, the woman may continue to experience pregnancy symptoms and not be aware of the fetus' state. If the placenta has stopped developing hormones, pregnancy symptoms may begin to fade. Using an ultrasound, the physician can determine the miscarriage when an embryo is found without a heartbeat.
Ovum Abortivum or Molen Pregnancy
In this sub form of miscarriage, the gestational sac is empty in the uterus, even though a pregnancy test is positive. It is present in 50 to 90 percent of miscarriages in the second month of gestation. Symptoms of this type of miscarriage are absent, but spotting is possible.
What to Do
Your doctor will mostly determine the miscarriage by ultrasound. Depending on the type of miscarriage there are different treatment options available. Besides pure monitoring and treatment with medication, a Curettage is often necessary, in which the uterus is scraped to suck residual tissue.
Consult your doctor if you have previously had a miscarriage or have any underlying medical conditions. Tests can be conducted to determine why you might be experiencing a miscarriage or if you may be at risk for one. Your doctor will be able to determine what precautions you should be taking.