Much of current fertility research and information focuses on women, but more attention is now being paid to the benefits of men reducing stress to remain fertile. As stress levels rise, testosterone levels can plummet. The good news is that the stress and anxiety hormone cortisol is within men's control to manage.
Infertility in Men
While the medical community has long understood men can have roadblocks to conceiving, the general public has yet to privilege men in fertility conversations. Yet diet, physical health and sperm quality are just a few factors men must monitor if they wish to conceive. They must also be able to achieve an erection to supply active sperm for successful natural or medically supervised conception.
Common factors responsible for male infertility are:
A low sex drive. Without an interest in sex, a man is unlikely to achieve the erection and ejaculation necessary to send sperm on its way to impregnate a partner.
Low-energy sperm. Sperm are energetic compounds. Their vigorous movements are necessary for them to swim and break through an egg's membrane to fertilize it.
Low sperm count. A higher concentration of sperm increases the odds that one will have the strength to fertilize an egg.
Low testosterone. A testosterone deficit imbalances the mix of male hormones required to produce sperm in the testes.
Limited or poor erections. Erectile dysfunction and impotence can sabotage men who have high sex drives, sperm counts and quality, and testosterone levels.
Cortisol and Testosterone
Testosterone alone does not give rise to sperm, nor does low testosterone absolutely stop sperm production. But testosterone has a powerful influence on the brain's signal to the testes to make sperm. Ironically, too much testosterone can cause the testes to halt sperm production.
Cortisol is a steroid arising from the adrenal glands and is released as a hormonal response to stress. Low doses of the hormone in the bloodstream actually improve wound healing and treat allergies when prescribed as a medication. However, excessive cortisol has deleterious effects, such as a weakened immune system and lower bone density leading to osteoporosis.
High levels of cortisol are also considered a risk factor to optimal sperm creation. Aggressive or extended physical exertion will elevate the hormone to start its undesirable effects. But even anxiety and prolonged exposure to hostile environments act to raise cortisol and drop testosterone.
Reduce Stress, Raise Fertility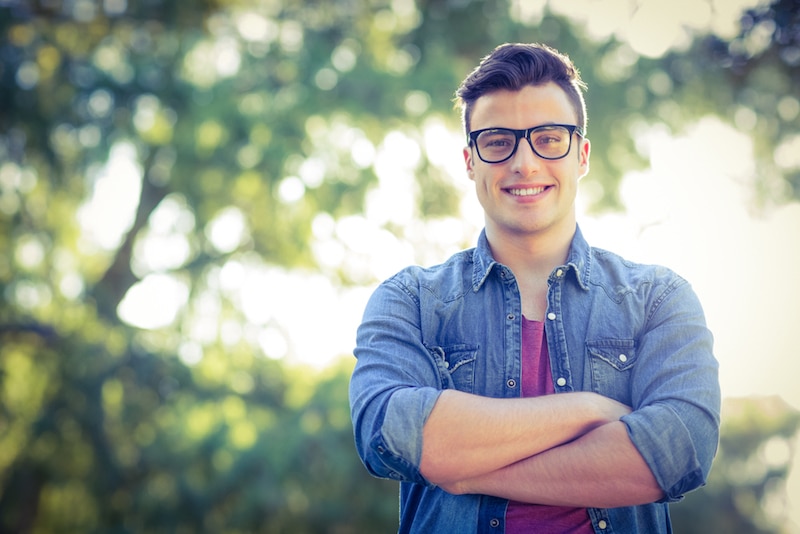 A positive mindset is usually behind any man's wish to conceive a child with a partner or donate sperm, so that a non-partner may experience the joy of conception. Still, sometimes daily pressures and traumatic events negate the best intentions. In order for a man to remain fertile, he must limit, and ideally eliminate, as much stress as possible.
The desire to have a child and pressures to conceive are known to bring stress into relationships. Combined with hectic schedules and demanding jobs, this pressure can devastate libido and inhibit the process before it starts. The down trend continues when cortisol weakens the testosterone and sperm counts.
Practical Tips
Men can counteract these realities to support fertility. While severe anxiety may require medication, lifestyle changes can address its mild common versions. Whether men want to conceive now or in the future, a relaxation routine will prep their minds and bodies to become fit for the process.
Exercise. Cardio activities and weight-lifting release natural feel-good hormones, such as dopamine, and inhibit cortisol's strength when stress shows up.
Meditation. Meditation naturally declutters the mind and boosts clarity to approach long days and pressure-filled occasions with a calmer outlook.
Essential Oils. Essential oils such as lavender, eucalyptus and grapefruit are fast-acting brain boosts to shift men's perspectives to more relaxed states.
Social Interaction. In-person socializing, apart from phones and social media, provides feelings of security or listening ears to worrisome problems.
The fertility benefits of reducing stress for men stretch far beyond conception. Learning more relaxation and coping skills leads to more loving relationships with partners and support networks. This paves the way to better parenting when all the fertility work pays off.