Sexual dysfunction in men and women is a common cause of infertility, and anxious attempts to conceive can result in sexual dysfunction. However, both conditions can be treated.
Thirty-one percent of men and 43 percent of women experience some degree of sexual dysfunction. The condition is said to be more common in couples with fertility problems. If both partners are infertile, the emotional and psychological effects can make it even more difficult to conceive.
What Is Sexual Dysfunction?
Sexual dysfunction describes a problem that prevents a person or couple from getting satisfaction from sexual activity during the sexual response phase. Desire and arousal are part of the excitement phase of sexual response, but are lacking in those experiencing this problem.
Types of Sexual Dysfunction
The following are considered types of sexual dysfunction if they persist in men and women. Incidentally, these signs are also factors that affect reproduction:
Lack of sexual desire (low libido)
Reduced sexual arousal
Inability to orgasm or delayed orgasm
Problems with ejaculation or ejaculatory disorder
Lack of sexual satisfaction
Erectile dysfunction (ED)
Peyronie's disease (abnormal penile curvature)
Hypoactive sexual desire disorder (HSDD) (men and women)
Genito-pelvic pain/penetration disorder (GPPPD) or painful vaginal intercourse
Causes of Sexual Dysfunction in Men
Sexual dysfunction is caused by physical and psychological factors. Aging, a decline in health, medications and medical conditions, e.g., cardiovascular disease and low testosterone, are common factors. Workplace stress, anxiety, relationship problems and depression are other risk factors.
Male sexual dysfunction is relatively common in men of reproductive age and is, in some cases, the cause of fertility issues. According to the National Institutes of Health (NIH), 12 percent of all men have a fertility problem. HSDD and lack of sexual desire are considered the most common sexual dysfunction, affecting 8.9 to 68.7 percent of infertile men.
In these same men, one in six of them experience premature ejaculation and/or erectile dysfunction. Further, one in 10 of them has difficulty reaching orgasm although sexually aroused and sufficiently stimulated. Low testosterone is largely responsible for erectile and orgasm issues.
Causes of Sexual Dysfunction in Women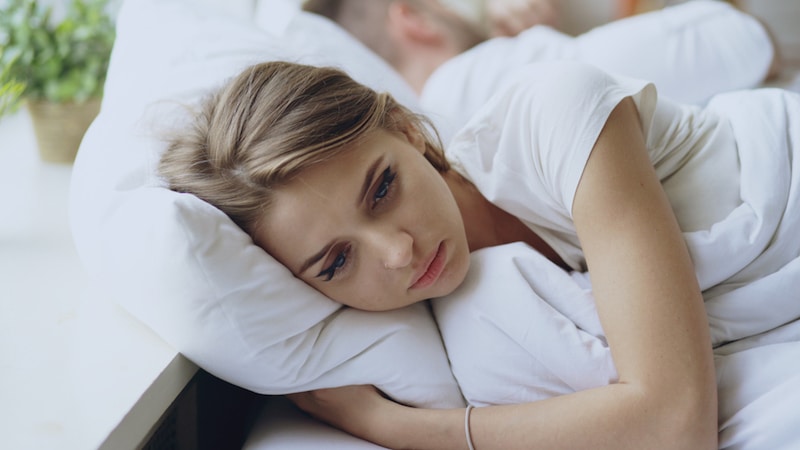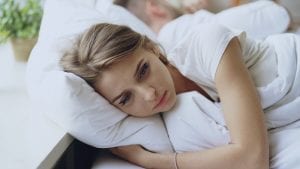 The NIH finds that both physical and psychological factors can influence sexual dysfunction in women. Among the most common factors are self-confidence and mental state in the relationship.
Female sexual dysfunction is also linked to the inability to become pregnant or attempt to become pregnant. For example, women who experience vaginal muscle spasms or painful intercourse are unable to have or may avoid sex.
Hormonal imbalance or low estrogen levels may lower libido and cause vaginal dryness before and during intercourse. This may lower women's sex drive and chances of conception. Incidentally, trouble conceiving can worsen female sexual dysfunction.
The Connection Between Sexual Dysfunction and Infertility
There is a link between these two conditions. Imagine that the couple's sex life is tainted by disappointment, guilt, shame, frustration, anger, resentment, and a sense of failure because they are unable to conceive.
Sex becomes somewhat of a chore to be done on the woman's fertile days. It is changed from sexual arousal and lovemaking to "baby-making time." Intercourse now lacks spontaneity and is less enjoyable. All this can eventually take an emotional toll on the couple and further deepen the disappointment and stress linked to their sexual and reproductive problems.
Overcoming Sexual Dysfunction and Problems With Fertility
Sexual dysfunction and infertility are topics many people avoid discussing, but couples need to address them face on to overcome them. It is important that you and your partner share your concerns and also talk with your healthcare provider. Your doctor can determine the underlying causes of these two conditions and recommend the appropriate treatment.
Certain fertility issues, e.g., those related to bad semen quality or low sperm count, can be improved with supplements or medication. While therapy to boost testosterone levels can enhance sexual function, it is contraindicated in men trying to conceive. Meanwhile, a penile injection is available to treat men with Peyronie's disease.
Low sex drive in women due to hormonal imbalances may be treated with estrogen therapy. This therapy helps enhance lubrication, increase blood flow to the vagina and improve vaginal elasticity. Natural vaginal lubrication and topical lubricants can reduce pain during intercourse and improve sexual pleasure.
Psychological therapy and lifestyle changes such as quitting cigarettes, alcohol or drugs, eating healthy and exercising may also help improve sexual function and reproductive abilities.