Apple cider vinegar has been used for centuries to treat numerous ailments. Its medicinal benefits may even extend to your fertility.
Vinegar is so good for fertility and your overall health because it's packed with vitamins and minerals. Both men and women can improve their fertility when they incorporate it into their diet. If you're looking to conceive, it's important to know how you can take this kind of vinegar and how it can benefit your fertility.
Lifestyle Changes for Improving Fertility
More women than ever are waiting to start their families. Couples that include women well into their 40s are waiting to achieve their first pregnancies. As fertility naturally declines with age, especially for women, that makes it absolutely essential to incorporate certain lifestyle changes that can help improve fertility.
For both sexes, a healthy gut environment can be great for boosting fertility. Your fertility can get a boost of up to 80 percent when you ensure that you are taking in good bacteria in the form of probiotics. A pill that contains lactobacillus and bifidobacterium taken twice per day can improve your gut bacteria. Also, beginning your day by drinking apple cider vinegar mixed in water can help.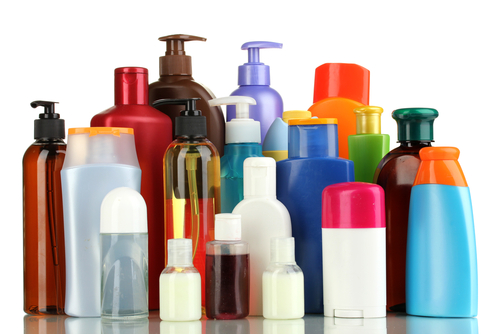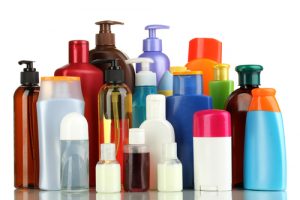 For those looking to adjust their beauty and grooming products to more natural options that avoid harmful toxins and chemicals that can be detrimental to fertility, toss products that have ingredients such as BPA, parabens, propylene glycol and sodium lauryl sulfate. You can start your switch by finding natural alternatives, such as avocado oils, apple cider vinegar and DIY beauty recipes that will be safe during TTC and Pregnancy. You can work your way up from there.
Eating clean is important for your fertility as well. You can choose organic foods and meats that are antibiotic- and hormone-free. Eliminating white sugar from your diet is another good step.
Apple Cider Vinegar and Its Benefits
Apple cider vinegar, also affectionately known simply as ACV, is great for improving your health in a number of areas. It can restore your body's normal pH balance, ease heartburn and kill bacteria. Because it has anti-inflammatory properties, it can also benefit your fertility. It can help both men and women in the following ways:
It can control the pH levels in the vagina. A woman's pH is best when it's at a level of four to five. When the number is higher or lower, it can disrupt fertility. ACV acts as an antibiotic.
It can help strengthen and nourish a man's sperm and make for better motility.
It can ease prostate problems. Men over age 40 are more likely to experience prostate issues such as enlargement, but ACV is beneficial and can ease these issues.
It can treat yeast infections. Women who have yeast infections are more at risk for a variety of issues that can upset their fertility. When they take ACV, it can treat the infection and boost their fertility.
It can help treat polycystic ovary syndrome. Women with PCOS have higher testosterone levels, but ACV can lower those levels, which can help their fertility.
Fertility-Friendly Lunch Ideas
There are plenty of yummy lunches you can make that incorporate apple cider vinegar as an ingredient. These meals are chock full of other fertility-friendly ingredients and will keep you feeling satisfied after you eat. They include the following:
This delicious salad is made with two cups of romaine lettuce, a cup of sliced hardboiled egg, a slice of avocado, one sheet of seaweed, ten olives, a tablespoon of goji berries and a handful of nuts and sunflower seeds. Make the salad dressing with a tablespoon of olive oil, a tablespoon of ACV and a dash of pepper.
This satisfying sandwich is made with a can of salmon, a tablespoon of mayonnaise, two tablespoons of plain yogurt, two tablespoons of minced basil leaves, a large pita pocket, half a cup of white beans, a tablespoon of lemon juice, half a cup of sliced cherry tomatoes, baby spinach leaves, a sprinkle of apple cider vinegar and a dash of pepper.
This scrumptious lunch is made with four ten-inch wheat wraps, two tablespoons of minced red onions, two cups of shredded red cabbage, two tablespoons of chopped chipotle chili, a tablespoon of olive oil, one avocado, one carrot, a can of rinsed and dried white beans, half a cup of shredded cheddar cheese, a quarter cup of chopped fresh cilantro and two tablespoons of ACV.
Incorporating apple cider vinegar into your daily diet can certainly boost your fertility. You will be on a better journey toward conceiving the family you truly want.