Consuming a lunch filled with fertility-friendly ingredients might increase one's chances of successful conception.
Fertility-Friendly Ingredients
Foods like produce products, nuts, beans and dairy products have been known to enhance fertility capacities in both men and women. That said, the following choices are thought to be especially effective:
Sunflower Seeds
This product contains significant quantities of vitamin E. Research studies have concluded that sunflower seeds often improve sperm count and motility, the strength and vitality with which sperm swims through the female reproductive tract. Additionally, sunflower seeds possess discernible concentrations of other nutrients pertinent to the conception process, such as folate, selenium, zinc and omega-3 fatty acids.
Salmon
This popular fish contains elevated measures of vitamin D and selenium. Both nutrients play an integral role in improving semen quality. Moreover, salmon possesses large concentrations of omega-3 fatty acids, which prove crucial to fetal development.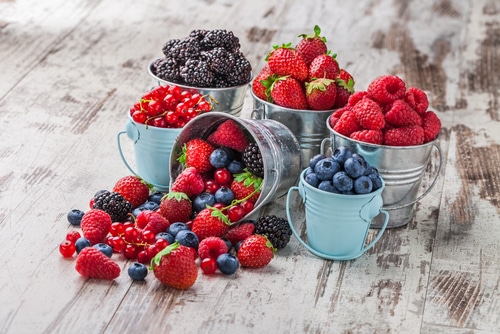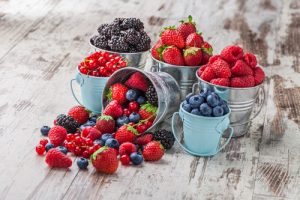 Berries
All berries contain large amounts of nutrients called antioxidants. These substances prevent or reduce systemic accumulation of inflammation, which can precipitate various reproductive conditions.
Pineapple
The consumption of pineapple is said to benefit both male and female fertility levels. Pineapples are rife with vitamin C. Scientific studies have concluded that women who regularly consume this fruit have a decreased risk of developing a conception-threatening illness known as Polycystic Ovarian Syndrome, often abbreviated as PCOS. In men, eating pineapples is said to enhance sperm quality.
Spinach
Spinach contains numerous fertility-enhancing nutrients like folate and iron. Additionally, these chemicals are paramount to normal and healthy fetal development.
Chickpeas
Chickpeas contain discernible levels of folate. This nutrient is considered to be among the most important fertility-boosting substances individuals can consume.
Eggs
These versatile products contain lean protein, which medical experts and nutritionists believe to be vital to both male and female fertility. Moreover, eggs possess significant concentrations of choline, a nutrient believed to reduce a fetus's chances of developing various birth defects.
Fertility-Friendly Lunch Recipes
Fertility-Friendly Ingredients:
10 olives of the preparer's choosing
Two cups of chopped romaine lettuce
One cup of sliced eggs
One small sliced avocado
One sheet of seaweed
One tablespoon of goji berries
Sprinkling of sunflower seeds
Handful of nuts of the preparer's choosing
Directions:
Thoroughly mix the ingredients together and, if so desired, add dressing: one tablespoon of organic olive oil, one tablespoon of organic apple cider vinegar and a touch of salt and pepper.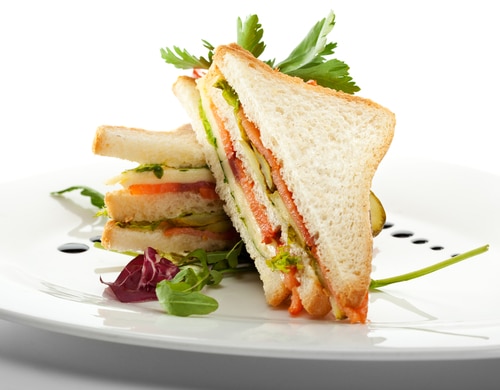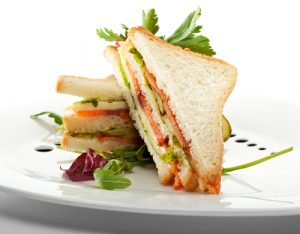 Fertility-Friendly Ingredients:
Two tablespoons of plain yogurt
Two tablespoons of minced basil leaves
One can of pink salmon
One tablespoon of mayonnaise
One tablespoon of fresh lemon juice
One large pita pocket
One-half cup of white beans
One-half cup of quartered cherry tomatoes
One-half diced red bell pepper
Baby spinach leaves
Salt
Pepper
Directions:
Drain water from salmon and bean cans and remove as much of the lingering moisture from these ingredients as possible. In a medium-sized bowl, mix yogurt, lemon juice and mayonnaise. Continue to mix remaining ingredients. Place mixture inside pita pocket. Add greens. Season with salt and pepper to taste.
Creamy Avocado White Bean Wrap
Fertility-Friendly Ingredients:
Four eight- to 10-inch wheat wraps
Two cups of shredded red cabbage
Two tablespoons of minced red onions
Two tablespoons of apple cider vinegar
Two teaspoons of finely chopped chipotle chili
One tablespoon of canola oil
One avocado
One shredded carrot
One 15-ounce can of rinsed and dried white beans
One-half cup of shredded cheddar cheese
One-quarter cup of chopped fresh cilantro
One-quarter teaspoon of salt
Directions:
In a medium-sized bowl, place chipotle chili, salt, vinegar and oil. Whisk ingredients together. Add cabbage, carrot and cilantro. Using a separate bowl, mix beans and avocado together. Stir in cheese and onion. Using a large plate, lay out several wraps. Spread one-half cup of the bean and avocado mixture onto each wrap and top with two-thirds cup of the cabbage and carrot preparation. Roll the wraps. Cut warps in half.