When you're trying to conceive a child, there are multiple factors that can influence your chances of becoming pregnant, including many different toxins.
There are a variety of tools and techniques to try to increase your chances of fertility and improve your health, but many people forget about everyday toxins that can impact fertility. If you want to discover what may be affecting your ability to conceive, there are a few important facts to understand.
Endocrine Disruptors
There are many types of endocrine disruptors that can threaten both men's and women's fertility because of their impact on the body and can lead to hormonal imbalance. There needs to be the right balance of both sexual and reproductive hormones like progesterone, testosterone and estrogen. Repeated exposure to endocrine disruptors can cause the hormones to become imbalanced and damage different organs in the body over time. Some chemicals can even come in contact with the placenta, which often leads to birth defects and miscarriages.
Common Endocrine Disruptors Include:
Bisphenol A (BPA) – BPA is a substance most often used as a component to create the plastic containers that house the foods and beverages most individuals regularly consume. Moreover, these substances are also found in tin cans.
Phthalates – These chemicals are added to plastic products for the purpose of giving said products a greater degree of strength and flexibility. That said, phthalates also comprise the chemical makeup of numerous household items such as plastic bags, detergents, soaps, shampoos, hairsprays, shower curtains and several children's toys.
Parabens – Parabens are chemical additives used to ensure the health and preservation of many cosmetic products. Therefore, these potentially toxic chemicals are often found in the makeup individuals typically use.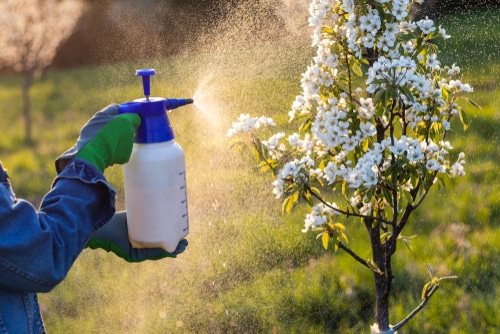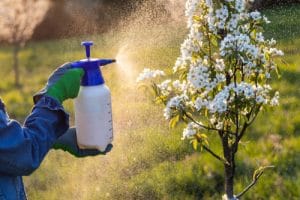 Pesticides – Products often employed to eradicate insects from the fruits and vegetables people commonly eat, as well as those applied to household lawns contain chemicals called organophosphates.
Organophosphate flame-retardants (PFRs) – PFRs are usually used in polyurethane foam in the manufacture of several household items like baby products, yoga mats, gym mats and upholstered furniture.
Heavy Metals – Metals such as mercury and lead are frequently found in many of the foods people consume and many of the water reserves individuals drink from and bathe in. These toxins are said to collect in reproductive organs over time. Should a reproductive organ sustain enough of an infiltration, fertility struggles could ensue.
Skin Care Products – Some popular lotions, creams, and other skin care products, used to remedy a variety of skin maladies often contain chemicals called retinols. When used in excess, retinols may not only inhibit conception but also have the potential to damage fetuses.
Hair Dyes – Certain hair coloring products contain various endocrine disruptors that enter a person's body by seeping through the scalp and possibly have a negative impact on reproductive ability.
Perfumes – Some perfumes and colognes contain endocrine disruptors. Typically, such products are synthetically made and not comprised of scents created from naturally abundant flowers and herbs.
Tobacco – Health professionals and medical researchers declare that this product, along with numerous other chemicals that are expelled in cigarette smoke, have been known to accelerate egg destruction in women of child-bearing age and might induce early onset menopause in women who either partake in the habit or are routinely exposed to secondhand smoke.
Caffeine – Some scientists suggest that the excessive ingestion of foods and beverages containing this chemical stimulant such as coffee, tea, chocolate and cola by women might precipitate miscarriages, premature births or incidents of birth defects in newborn babies.
How to Limit Exposure to Endocrine Disruptors
It is almost impossible to completely avoid contact with these substances. That said, there are steps individuals can employ that might limit their exposure and thereby increase their chances of successfully conceiving:
storing food and beverages in containers that do not contain BPAs
avoiding or limiting the use of cosmetics and other aesthetic enhancers with harmful ingredients (natural cosmetics is a good alternative)
avoiding foods containing high quantities of lead or mercury (especially some types of fish)
thoroughly washing all fruits and vegetables eaten, or purchasing organic produce
reducing intake of products rich in caffeine
to either not start smoking, quit or limit exposure to secondhand smoke while trying to conceive
Becoming aware of the toxins you're exposing yourself to each day can allow you to discover what chemicals may be affecting your ability to conceive. You can start taking the necessary steps to purchase cleaner products or changing the foods you eat to protect your health and increase your ability to become pregnant.