Fertility issues are more common than you may think. In fact, it's estimated that more than an eighth of couples will experience some kind of difficulty conceiving. These problems can arise from a number of factors including genetics.
How Genetic Role in Fertility Varies by Sex
Genetic makeup affects men and women's fertility in different ways; likewise, genetic abnormalities also affect embryos. Recent studies have shown that chromosomes irregularities have been linked to an astonishing percentage of early miscarriages.
How Genetic Factors Affect Men
There is often some underlying genetic reason why men have a low sperm count. One example is a strong correlation between a condition known as chromosome translocation and miscarriage/infertility. In approximately 10 percent of all couples experiencing multiple miscarriages, a change in the chromosomal set of one partner (balanced translocatión) is responsible for the embryo dying. Chromosome translocation results in a shift in the genes within the chromosome pairs. As a result, a chromosome has more genes than normal, and in the partner chromosome these corresponding genes are not present. In this case, the couple should undergo a chromosome analysis.
How Genetic Factors Affect Women
For women, genetic makeup plays an important role in fertility. For example, a common fertility problem in women is premature ovarian failure (POF), which is characterized by the fact that the menopause starts before the age of 35. 1 to 4 percent of all women are affected. Although the exact cause of POF is largely unknown, one major cause of it that has been identified is genetic and chromosomal disorders. Anomalies of the X chromosomes are the most common genetic reasons.
It's estimated that between 20 and 50 percent of miscarriages result from a genetic issue.
What Can Be Done?
While an individual's genetic makeup does play a role in determining fertility, it's far from the only determining factor.
Couples struggling to conceive now have a host of methods such as in vitro fertilization. But, before you decide on that route, there are a number of changes you can make that can have a positive effect on your fertility.
Exercise and Proper Diet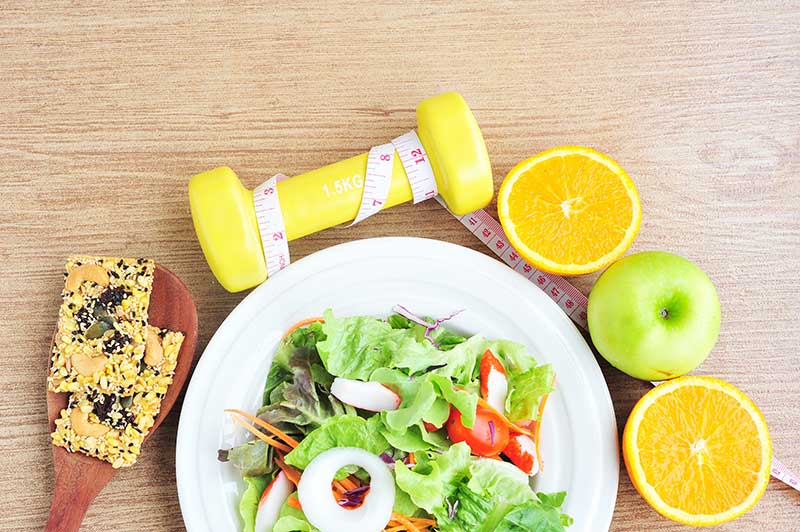 It can be difficult to change your diet, especially with a hectic schedule. However, it's a change that can measurably improve your fertility. Getting your daily recommended servings of vegetables goes a long way toward this.
Nutrients like Vitamin D and folate have recently been shown to be important to both a mother and a baby's health. In fact, the role of folate nutrigenomics and DNA damage in relation to pregnancy outcomes may surprise you.
"Specifically, nutrigenomics is the interaction between your genes, your diet and how that affects your health," says Denise Furness, a molecular geneticist.
These areas of diet, nutritional intake and genetics all play a role in underlying conditions that may impact your fertility.
A sedentary lifestyle doesn't help either. Exercise and diet go hand in hand when creating a healthy lifestyle to boost fertility levels. Exercising for at least 20 minutes three times a week can be hard to accommodate, but finding small ways to increase your heart rate are always a good idea. For example, take the stairs instead of the elevator (within reason) or practicing yoga.
Supplements
Even though you can replace the nutrition offered by a good diet, it can be hard to get your daily recommended doses of certain vitamins and minerals from a food source alone. This is where supplements come in.
If you have a genetic predisposition for a folate deficiency, supplements are an outright necessity. In fact, regardless of a healthy diet, it's a good idea for pregnant women to take both a pregnancy multivitamin as well as a folate supplement. (However, you should still consult your doctor before you begin taking any supplements.)
Genetic Counseling
If other methods have failed, there's still an excellent option open: genetic counseling. These counselors can walk you through your family and individual health history to investigate the often complicated causes of infertility.
However, it's important to note that these treatments are only worthwhile if you are also willing to make dietary and lifestyle changes. For example, if you smoke cigarettes, you're damaging your DNA more than the treatment might benefit it.
Reproductive Endocrinologists
For patients who have experienced several miscarriages, or who have tried to conceive for months with no success, there are also reproductive endocrinologists. If the hormone balance is disturbed, it often does not come to the desired pregnancy. Hormone treatment can help to restore the female cycle. These specialists can tailor a treatment plan that takes all of your pressing individual circumstances into account.
The Takeaway
Even though genetic factors influence fertility, they are not the only cause behind a difficulty with conception; individual health choices and nutrition levels play and important role, as well.
With a well-informed understanding and the proper treatment plan, it's now more likely than ever that the healthcare community can assist you in your dream of the miracle of human life.