There are many men and women who suffer from IBD, inflammatory bowel syndrome. Inflammatory bowel disease is used to describe disorders that involve chronic inflammation of your digestive tract.
Most people that are diagnosed with IBD usually get the diagnosis between the ages of 15 to 30 years old. These years are also considered the peak years for fertility and pregnancy. Therefore a diagnosis such as IBD can often become a concern for men and women when it comes to their fertility.
IBD Issues
IBD issues can range from simple inflammatory issues to more severe issues such as Crohn's disease and Ulcerative Colitis.
Intestinal complications – The complications of IBD is caused due to the intestinal inflammation that is chronic, severe, widespread, and/or extends beyond the inner lining of the intestines.
Crohn's disease – This type of IBD is identified by inflammation in the lining of the digestive tract. This inflammation can spread deep into the affected tissues.
Ulcerative Colitis – This condition brings about long-lasting inflammation and sores. These sores, also known as ulcers, are found within the innermost lining of the large intestine and rectum.
IBD and Fertility
Studies show that the overall fertility rate for women with UC and Crohn's is similar to women without IBD issues. However, there are certain medical treatments or surgeries that IBD may require that can impact fertility for both men and women.
Men may notice that some medications can reduce sperm count.
If your IBD is not currently active, then conception and pregnancy should not be a problem. Women should try to be symptom-free for at least three months before attempting to conceive.
Many women believe that they should stop taking their IBD medication, however the opposite is the case. It is important to keep your IBD under control to help have the best odds of a healthy pregnancy. Just make sure to discuss your medications with your gastroenterologist and OB beforehand to confirm they are safe for pregnancy.
Colitis and Fertility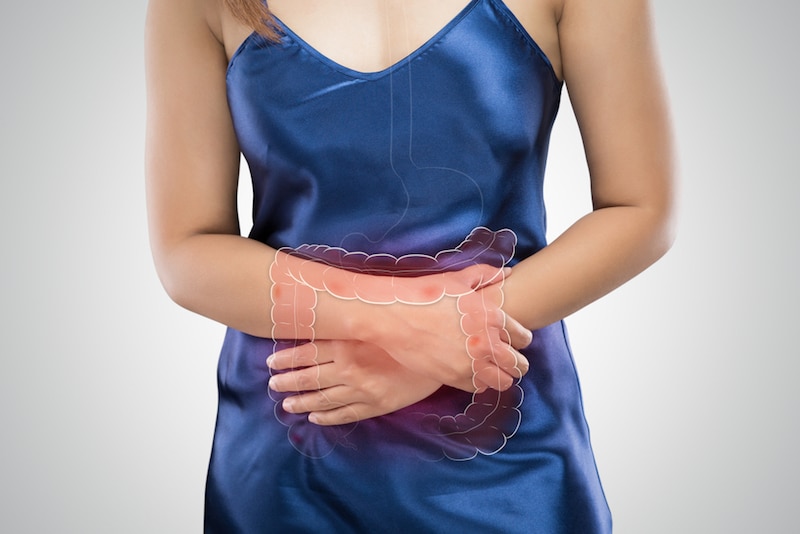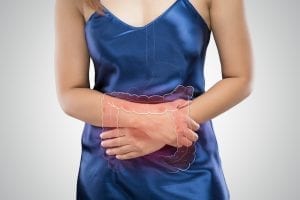 Surgery such as pelvic surgery or a permanent ostomy with the removal of the rectum has been shown to decrease fertility. This is because it can cause scarring around the ovaries and fallopian tubes during surgery.
Ileal pouch-anal anastomosis (IPAA) surgery has been shown to reduce fertility in women by 30 to 50 percent. This is due to the scar tissue that can occur and that can partially or completely block one or both of the fallopian tubes. This would then prevent an egg from traveling down from the ovary into the uterus.
Many women who have had this surgery may seek additional fertility treatments through in vitro fertilization (IVF) if the fallopian tubes become blocked. Studies show that the surgery does not affect the ability to carry a healthy full term baby.
IPAA can also affect a male's sexual function. Studies show that erectile dysfunction or retrograde ejaculation can affect 25 % of men. IVF can also help to prevent issues with this surgery as it allows for men to freeze their sperm before the surgery as a precaution.
Crohn's Disease and Fertility
Fertility may be reduced within women with Crohn's disease. This is due to a decreased ovarian reserve. Testing your AMH, Anti-Mullerian hormone levels, can show ovarian reserve and can mark fertility within women of a reproductive age. Research shows that women who do suffer from Crohn's disease have a significantly decreased AMH levels.
Having IBD flare ups from Crohn's disease can lower fertility by lowering your sex drive and possibly making sex more uncomfortable.
Improving Fertility with IBD
When trying to conceive with IBD, the following tips may help with your chances of conceiving:
Keeping your IBD under control. Keeping IBD under control will help to improve your chances at conceiving. This may be as simple as taking your IBD medications or seeking further help from your gastereonologist.
Take your folic acid. Make sure to take folic acid or folate while trying to conceive. You may also want to include nutrients like vitamin D, vitamin B12, and iron.
Maintain a healthy diet and exercise daily. By keeping your body in optimum shape you can work to help improve your fertility and chances to conceive.
Stop smoking and drinking. Make sure to stop smoking and drinking before trying to conceive. Both can affect fertility for both men and women. Smoking can cause sperm damage within men. It can also affect ovarian function within women. 
Things to Consider
When it comes to IBD, fertility is not decreased for most. Keeping your IBD under control can help to avoid issues when trying to conceive. However, there are some situations that can impact the ability to get pregnant. Talking to your gastroenterologist and other healthcare professionals about fertility can help to improve your chances at trying to conceive.
If you have IBD and find yourself struggling to conceive after 12 months of trying, you may want to seek help from a fertility specialist. This is especially the case if you find that you have had surgery for IBD and experience irregular menstrual cycles or have been unsuccessful trying to conceive for three months.