Having a baby is a special time for many couples. For some couples, having a baby is a bit challenging. To better their chances, many couples resort to fertility treatments including IVF and other hormone-related therapy. While fertility hormones may improve your ability to conceive, there are common side effects like weight gain.
Fertility treatments cause weight gain for a number of reasons. For some people, existing health conditions combined with fertility treatments result in additional weight. There are, however, ways to improve overall health and lose weight during hormone treatments. In cases of significant weight gain, be sure to seek professional help.
How Weight Impacts Fertility
Couples underestimate the impact weight has on fertility. In fact, being over- or underweight can cause problems with conception. Both ends of the spectrum cause problems with hormone balance. In addition to its impact on natural conception, weight issues affect the success rate of IVF and other fertility treatments.
Depending on weight-related hormone levels, menstruation and ovulation can be disrupted, making it even more difficult to conceive naturally or with fertility treatments. Even women who are obese with normal reproductive cycles have lower fertility rates than women of healthier weights.
When planning for a baby, be sure to work towards maintaining a healthy weight. Both parents need to be at a healthy weight and have a healthy lifestyle to ensure the egg is properly fertilized. If conception remains difficult, getting to a healthy weight raises the chances of your fertility injections working.
Fertility Treatment and Weight Gain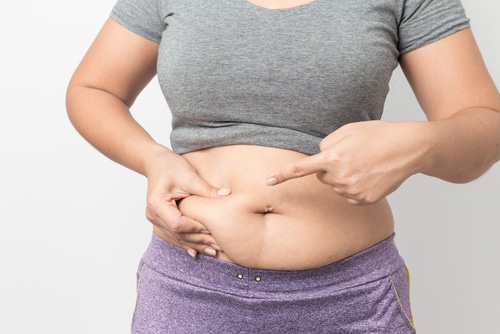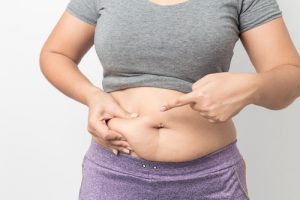 Once you've begun fertility treatments, you may notice minimal weight gain. There are many reasons for weight gain during treatments like IVF. For the most part, the weight gain actually comes from the medications prescribed during fertility treatments rather than the treatment itself.
For one, the injected hormones used to suppress your natural cycle cause shifts in other bodily functions. In some cases, the hormones change your metabolism, which can cause weight gain. When your metabolism slows down, it makes it difficult to burn energy and changes the way the body breaks down energy altogether.
Fertility hormones can also cause food cravings. These cravings include fatty and sugary foods. Between a slow metabolism and unusual food cravings, you're more likely to gain a bit of weight. Luckily, you'll only gain approximately 5 to 10 pounds. In some cases, you only gain a maximum of 2 pounds.
Depending on how your body reacts to the fertility hormone injections, you may gain up to 10 pounds overnight. This is unhealthy and should be cause for concern. If this occurs, visit your fertility clinic or the nearest emergency room immediately.
Controlling Weight Gain During Fertility Treatment
Oftentimes, water retention is responsible for excess weight gain. This typically appears during the fertility process and disappears after birth. While gaining weight is typical during treatment and pregnancy, there are healthy ways to avoid being overweight. If necessary, your doctor may recommend a number of weight loss methods. Once approved, here are some common methods of weight loss during fertility treatments:
Eat a healthy diet. To maintain a healthy weight and make conception easier, it's better to avoid fasting and crash dieting. Losing large amounts of weight at once is dangerous and causes further complications.
Do low-impact exercises. Similar to working out during pregnancy, intense workouts negatively impact bodily functions and can interfere with your treatment. Start with low-impact workouts and slowly increase intensity.
Find ways to manage stress. Unhealthy coping mechanisms like overeating causes weight gain and complicates the fertility process.
Don't let weight interfere with your opportunity to become a parent. If you're overweight, begin making healthier lifestyle choices to improve fertility chances. Once you begin taking fertility treatments, don't be discouraged by weight gain caused by water retention. This weight typically goes away after childbirth.
While it's normal to gradually gain 5 to 10 extra pounds, noticeably gaining weight overnight is dangerous. If this occurs, seek immediate treatment from your fertility specialist. If they are unavailable, go to the emergency room. The more you eat healthy foods, keep in shape and minimize stress levels, the more likely your fertility journey will be successful.