Oligospermia is a medical condition that causes a man to ejaculate fewer than about 20 million sperm per milliliter of semen. Below is everything you need to know about oligospermia.
A lot goes into making a baby, from conceiving to delivery. When it comes to sperm, many factors go into producing healthy swimmers. Oligospermia is when there are too few sperm in the ejaculate, and it can be caused by many things like age, lifestyle choices and health conditions. If you're trying to conceive and struggling with oligospermia, don't worry—there are treatments available that can help you overcome this obstacle. Learn more about oligospermia and everything about it in this post.
What Is Oligospermia?
Oligospermia is when there aren't enough sperm in the ejaculate. An average sperm count falls between 20 million and 150 million sperm per milliliter (mL) of semen. Anything lower can put a male at risk for infertility and other complications like miscarriages and congenital disabilities that affect the baby.
It's normal for the amount of sperm to vary from day-to-day because it depends on many different factors like ejaculation interval, stress level and use of alcohol. Knowing what's considered low is essential when identifying oligospermia as it can lead to other conditions such as varicocele and testicular failure that may need medical treatment.
Effects of Oligospermia
This condition can lead to infertility and poor pregnancy outcomes. Infertility happens when a couple fails to conceive, and children are absent after one or more years of trying, depending on age. Poor pregnancy outcomes include miscarriages and congenital disabilities that affect the baby, such as Down syndrome (trisomy 21).
Also, the condition can affect a man's self-esteem and relationship with his partner. It can contribute to sexual dysfunction and difficulty ejaculating, thereby impacting the quality of sex—not to mention lowering testosterone levels and increasing stress.
Prevention Methods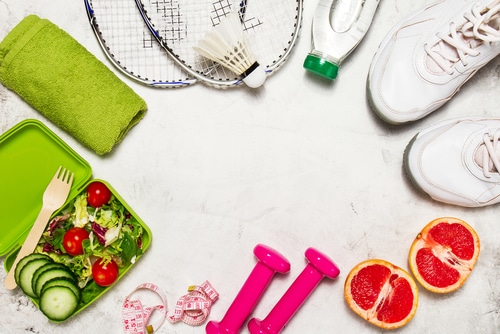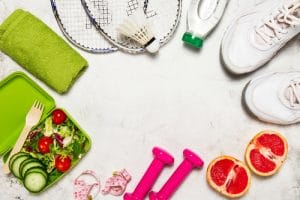 As with most conditions, preventing it from happening in the first place is always the best option. Many lifestyle changes can protect sperm health and improve its quality.
To prevent this condition, it's best to get the recommended amount of exercise to burn excess calories but not too much that can cause stress. It is also suggested to avoid smoking and drinking excessively because both habits have been shown to damage sperm health.
The condition can be prevented by maintaining a healthy diet with plenty of protein so the body can produce healthy cells and organs. A balanced diet with various foods is also essential to get the most out of each nutrient you need.
Treating Oligospermia
If you're trying to conceive and have the condition, treatments can help increase the amount of sperm in the ejaculate. The use of fertility drugs to treat the condition can cause side effects, so it's important to talk with your doctor about possible risks when using these medications. It's also recommended to check for contraindications or negative interactions with other drugs.
The most common fertility medications used to treat oligospermia are gonadotropin injections like follitropin alfa and human chorionic gonadotropin (hCG). They work by stimulating the testicles to produce more mature sperm cells that are more likely to fertilize eggs.
Other fertility medications like Clomid (clomiphene) may be prescribed for low sperm count, especially if the cause of oligospermia is related to varying levels of hormones. This drug promotes the production and release of male hormones like testosterone and blocks estrogen receptors.
Other common treatments that may be prescribed include surgery to fix varicocele, when veins in the testicles are more prominent than normal and cause overheating. It can affect sperm function by lowering its count and quality since varicocele has been linked to low testosterone levels.
Low Glycemic Index Treatment (LGIT) is also used for the condition's treatment because it increases blood flow to the testicles, which improves semen production. It's effective because of its antioxidant properties that aid sperm health by preventing damage from free radicals.
Oligospermia is a condition that reduces the number of sperm present in semen. If you're trying to conceive and have this issue, treatments can help increase the amount of sperm in the ejaculate. The prognosis for oligospermia is highly dependent on the condition's cause. To know what options are available for your condition, it's essential to discuss it with your doctor.