If you're having trouble attempting to conceive, there may be a wide range of factors at play. It may be a good idea to look into homocysteine levels.
People who want to enhance their odds of being able to have babies should assess their homocysteine levels. Learning about the ins and outs of homocysteine levels can, in many cases, stop couples who are trying to conceive from squandering precious time.
What Exactly Does "Homocysteine" Mean?
Homocysteine refers to a kind of amino acid. It's a protein building block that's associated with heart attack susceptibility. It's associated with significant spikes in blood clot and stroke susceptibility as well. Homocysteine is even a major topic in the world of fertility. If you spend any time thinking about miscarriages and complications that involve pregnancies, then you may be familiar with it.
All humans have homocysteine inside their blood. This acid only becomes an issue when levels are immoderate. If you have immoderate levels of it, then you have hyperhomocysteinemia. If you want to determine whether your levels are immoderate, you have to move forward with a test. Regular blood tests can often help people get to the bottom of homocysteine concerns.
Fertility and Homocysteine Factors
There are certain factors that can contribute to abnormal homocysteine levels: You may not be consuming sufficient folate and B vitamins. You may have psoriasis, kidney disease or inadequate thyroid hormones. There are even various medicines that can interfere with levels. If you use methotrexate or anti-epileptic medicines, it may influence your homocysteine situation greatly. Note, too, that there are hereditary factors that may be responsible for any homocysteine irregularities that pop up. There are people who cannot manage folate correctly because they have faulty genes that can bring on spikes in homocysteine.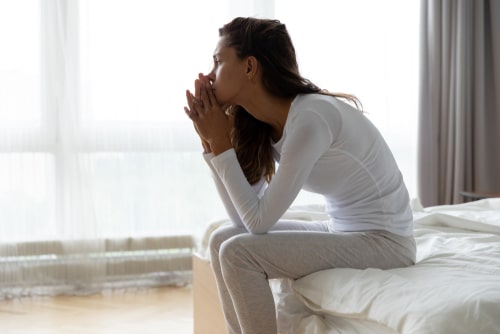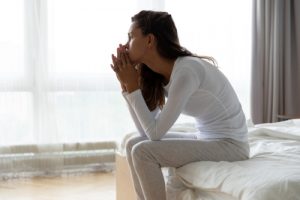 If a woman suffers from hyperhomocysteinemia, she may give birth to an infant who has a neural tube issue. People who have excessive amounts of the amino acid often aren't able to easily or swiftly become pregnant. Note, too, that excessive amounts can make women a lot more vulnerable to the hazards of miscarriages in the beginning stages of their pregnancies.
Women who wish to conceive should assess their homocysteine amounts if at all possible. This analysis isn't just critical for women who want to become parents, either. If a woman has a significant other who wishes to conceive, he should assess his homocysteine status as well. If a man doesn't have adequate amounts of folic acid, he may have considerable fertility concerns. Men who have low sperm counts tend to have decreased semen folic acid amounts.
Pregnancy is something that can lead to all sorts of complications. High homocysteine levels can make women a lot less fertile and can, in some situations, bring on defects that relate to congenital development. Anencephaly is an example of a neural tube dilemma. Other potential complications include intrauterine growth retardation and preeclampsia.
Some people wonder whether excessive homocysteine may bring on different problems that pertain to pregnancy. They have questions that involve homocysteine amounts and Down syndrome, placental abruption, premature membrane rupture and gestational diabetes.
Vitamin B12 and Conceiving a Baby
Vitamin B12 can sometimes be suitable for women who want to conceive because it has the ability to decrease detrimental homocysteine that moves about freely and easily within the bloodstream. It accomplishes this through turning homocysteine into methionine, a variety of essential amino acid that aids the operation of the blood vessels, bones and liver. Elevated amounts of this kind of amino acid might just be the result of minimal vitamin B12 consumption.
If you have any frustrations that involve homocysteine and pregnancy, you should speak with a doctor regarding any and all of your options. Your doctor may even encourage you to make some dietary adjustments.