A vision experiment conducted involving lab mice accidentally found a link to male infertility. The experiment pointed to omega-3 fatty acids as the main source of concern. As a result, researchers focused more attention on the relationship between omega-3 and the health of sperm.
The exact relationship between fatty acids and male fertility is not fully understood. However, there are benefits that researchers are aware of. The idea that certain fatty acids can improve male fertility is widely accepted in many scientific and local communities. The good news is that omega-3 is easy to come by and can be consumed through a variety of food items.
How Does Omega-3 Affect Male Fertility?
Fatty acids contain a number of carbons that determine how they interact with the body. Omega-3 fatty acids interact with the body as a triglyceride that is used as fuel for the body. The fats get used in many biological processes including the production of sperm.
One of the main benefits of healthy fats is that they regulate hormonal levels and thereby decrease physical stress. This creates a healthy environment for sperm to thrive. EPA and DHA are two fatty acids that come from omega-3 and reduce inflammation.
Some studies find that men who take enough omega-3 demonstrate increased DHA levels, which can improve the mobility of sperm. DHA is a type of omega-3 fatty acid. This fatty acid aids in many biological operations including brain, metabolic and muscle activity. This may explain the link between omega-3 deficiency and poor vision, among other health concerns.
There are many links between DHA and eye function. DHA facilitates vesicle formation. Vesicles run throughout the entire body and play a role in every biological operation. Sperm relies on these vesicles for a healthy environment.
Other operations of DHA include the regulation of bad fatty acids or LDL-cholesterol levels and the repair of damaged tissue. A deficiency in DHA can lead to several problems for fertility. The main concern is that the traveling sperm cannot survive long enough to make it to the egg.
How it Affects Sperm Vitality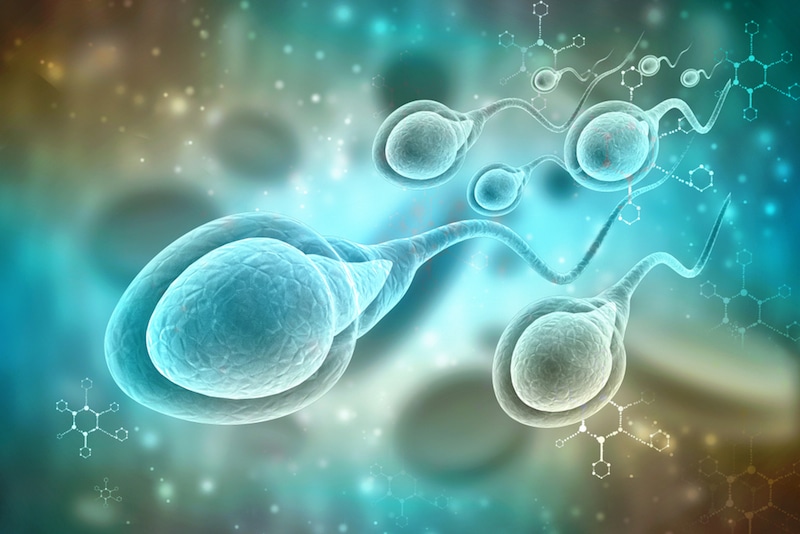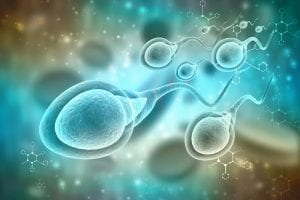 Omega-3 fatty acids can yield benefits that indirectly effect sperm vitality. Mood swings, which are a sign of a hormonal imbalance, can significantly decrease the quality of the sperm. It's not the mood swings themselves that are the cause of the problem. Rather, there is a chemical imbalance caused by a lack of nutrition, which also impacts sperm vitality.
An increase in omega-3 fatty acids is linked to an increase in antioxidant capacity. This reduces inflammation and reduces the number of sperm suffering from DNA damage. Medical professionals often use omega-3 in various regimens to reduce triggering factors that lead to inflammation.
The Effects Fatty Acids have on the Body
Not all omega fatty acids affect the body equally. The chemical composition of omega-6 can lower testicular volume, and it also overpowers omega-3. It's best to consume fewer food items that contain omega-6 if omega-3 is also consumed. The interaction between the two fatty acids can also lead to high blood sugar levels. Omega-6 sometimes stays in the body long before it is converted into fat. This can be counteracted with omega-3 after the omega-6 is consumed.
Sperm – There are some studies that demonstrate that omega-3 can increase sperm concentration. An increase of as high as 70 percent was observed. Other studies contradict this idea. Most studies, however, agree with the notable benefits of omega-3 fatty acids on sperm health.
Brain – The brain is the fattest organ in the body, so the consumption of omega-3 fatty acids allows the brain to regulate all biological processes effectively. Signals must be sent from the brain for the sperm to travel to their destination. These signals are better coordinated when the brain is in a healthy state.
Omega-3 fatty acids are an essential component in many biological processes. While there is a growing body of research that supports this notion, more investigation needs to be done for further understanding.