Believe it or not, eating a vegetarian diet may reduce sperm count and motility, and the prominence of soy protein in vegetarianism may be the culprit, but there may be other factors, as well.
A research study conducted at Loma Linda University Medical School in 2014 looked at three groups of males. They studied vegans, who consume no animal products, lacto-ovo vegetarians, who consume no meat, but who do consume eggs and milk, and omnivores, who eat meat and other foods. The scientists evaluated the quality of the men's sperm for count and motility, or the number of sperm that are active. The differences were notable.
Men who ate meat had average sperm counts of seventy million per milliliter, whereas men who adhered to a vegetarian diet had average sperm counts of fifty million per milliliter. Only one-third of the vegetarian's sperm were active, but more than one-half of the meat-eaters' sperm showed movement in the microscopic study.
How Vegetarianism Causes Poor Sperm Health
The Loma Linda team speculated that there could be multiple reasons for the differences in sperm measurements they observed between meat eaters and those who ate vegetarian. One significant reason is that many who eschew meat in their diet substitute soy protein because it is inexpensive and easy to use in cooking. However, soy carries a drawback for male vegetarians.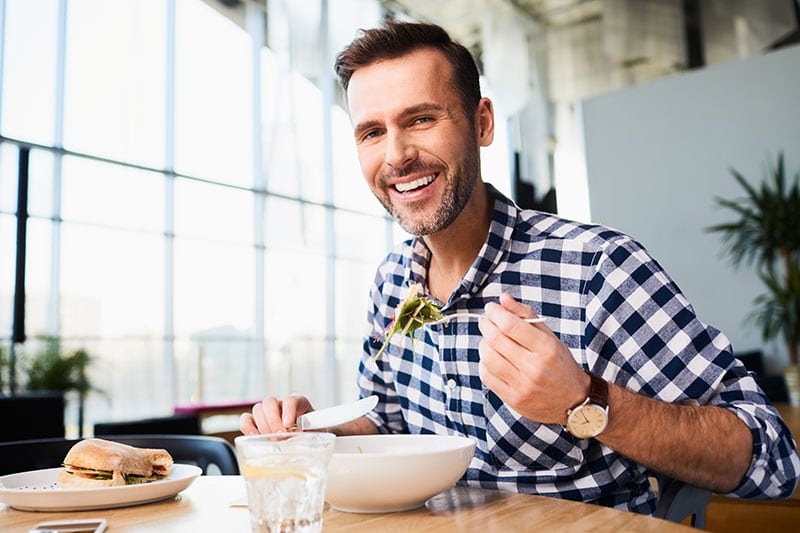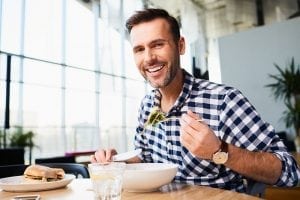 Soy protein contains phytoestrogens, a form of plant hormone resembling human estrogen. Consuming small amounts of soy protein usually doesn't cause a problem with sperm count, but as its prominence in the diet increases, the likelihood that it will have an impact on sperm health also increases.
Additionally, vegetarians may miss out on many dietary sources that are rich in B12, resulting in deficiencies in the vitamin. Low vitamin B12 levels can result in low sperm count and motility. While enzyme CoQ10 isn't a required supplement for healthy living, it can be helpful for increasing sperm count. It is most readily available through the diet in meat.
A third possible cause of the reduction in sperm count and motility highlighted by the Loma Linda researchers is the likelihood of increased consumption of pesticides and herbicides by those who follow vegetarianism. The weed killer atrazine reduces sperm count, and the pesticide DDT increases estrogen levels. Both these agents are now banned in most countries, but questions remain as to whether their replacements are safe, and we are cautioned about carefully washing our non-organic fruits and vegetables to remove whatever has been sprayed on them.
How to Improve Sperm Health If You're a Vegetarian
The obvious solution is to eat a balanced diet, adding high-quality, well-prepared meat dishes to an overall healthy meal plan. However, some men prefer not to eat meat at all for religious or health reasons. If you feel you can't start eating meat, consider these options:
• Limit your intake of soy and tofu, selecting other alternative sources of protein
• Choose organic fruits and vegetables that are more likely to reduce your exposure to pesticides and herbicides
• If you cannot buy organic, select fruits and vegetables that tend to have lower residual pesticide, such as avocados, corn, and pineapple.
• Eat balanced portions of complex carbohydrates and protein
• Incorporate foods high in antioxidants, such as berries, nuts, dark green, leafy vegetables and kidney beans
• Consume "healthy fats," necessary for hormone production and the manufacture of certain cell components
• Consider supplements that include iron, copper, vitamin B12 and enzyme CoQ10
• Avoid processed and pre-packaged food, instead preparing meals from fresh ingredients
Most men who are eager to become fathers would like more ways to boost their sperm count. Perhaps some dietary changes can help bring that goal closer. This can be true whether the individual follows a vegetarian diet or not.
If you feel comfortable doing so, add some meat to your diet in order to obtain the vitamins and reduce the amount of soy protein you are consuming. If you don't feel comfortable eating meat, try following the recommendations above to determine if doing so reduces the impact of your vegetarian diet on sperm health.