Males struggling with infertility may have a new and easy way to increase their overall sperm health. Recent studies have concluded that lycopene, a simple nutrient found in tomatoes, has the ability to increase a man's sperm count by 70 percent. So is it time to start serving plenty of tomato-based meals? Recent research on the matter is pointing in a very positive direction.
Causes for Infertility
Many couples struggle with infertility and it is estimated that one out of every six couples will experience some type of infertility while trying to conceive. Traditionally, the woman has had the finger of blame pointed at her, but in more than half of the infertility cases studied the problems are related to the male. In fact, only about 25 percent of males have what would be described as optimal sperm quality. Shockingly, this is down significantly compared to estimates of male fertility in the 1930s. Some scientists estimate the drop in male fertility to be close to 50 percent.
Studies on Increased Sperm Health
In a report created by the Cleveland Clinic, 12 studies from around the world were compared which examined the connection between the levels of lycopene in the blood stream and sperm health. Astonishingly, all 12 of the studies have concluded that lycopene can improve a male's sperm count and swimming speed, as well as decrease the number of abnormal sperm. It has been proven through these studies that lycopene can increase sperm count by 70 percent. One such study had remarkably positive outcomes. In the study, males were given 2mg of lycopene twice a day. Following the supplementation, 66 percent of the men had an improved sperm concentration. Additionally, 46 percent of the men in the test showed improved numbers of normal sperm. Of the men who were administered additional lycopene daily, 23 percent of them were able to become fathers.
Lycopene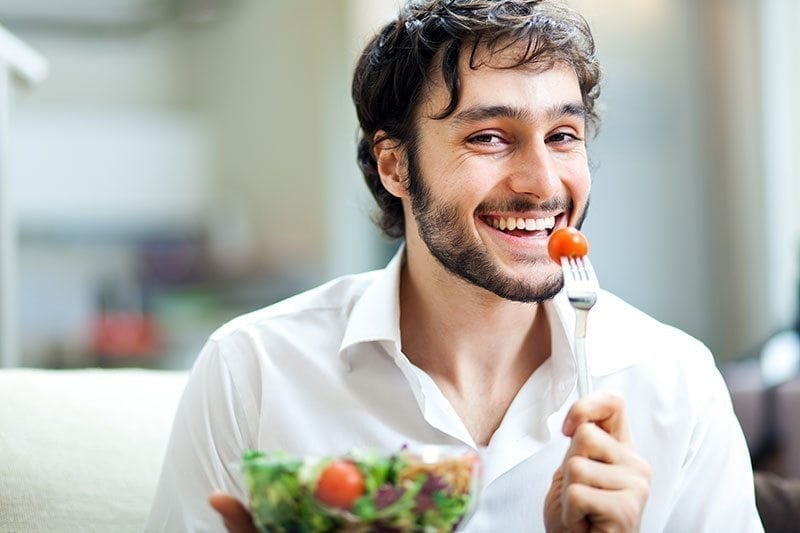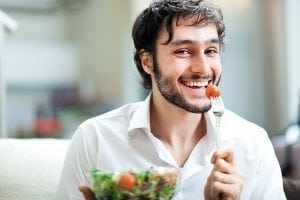 Lycopene itself is a nutrient that is responsible for making tomatoes red. While tomatoes certainly have the highest concentration of lycopene, it is found in other fruits as well. Apricots, watermelon, pink grapefruit, papaya and guava all contain varying amounts of lycopene. The nutrient can also be administered directly as a supplement, as was the case with the described research studies. While there are studied and known connections between lycopene and increased sperm count, the nutrient also has other health benefits for males. Lycopene has been known to reduce disease in the prostate. The prostate is the gland that is responsible for making sperm. It can also slow down, or even completely stop, the advancement of prostate cancer. Furthermore, in studies that examined people who eat a high concentration of tomatoes in their diet, it has been determined that lycopene can also lower the risk of stomach and lung cancer, and may also help lower cholesterol and reduce the risk of heart disease.
Future Research
Newly underway at the University of Sheffield, a 12-week trial is ready to start that is attempting to determine if lycopene can, in fact, improve sperm quality in addition to the already proven ability to increase the sperm quantity. Scientists hope that through the study they can determine if lycopene is responsible for reducing the DNA damage within each sperm, and thus whether the overall number of mature sperm produced increases. To expand their research, scientists would like to see how lycopene affects males with low sperm counts compared to males with normal sperm counts. This way they will be able to determine which males would better benefit from lycopene supplementation. Once this has been determined, scientists hope the next step in their research is to study the possibility that improved sperm quality leads to increased pregnancies.