Sex feels good, but add the pressure of having sex for a purpose and the added stress on the situation can make sex a nerve-racking chore instead of a moment of pleasure. Stress in general can play a big part in men and women's overall health, and trying to conceive is no exception. Proper stress management can work wonders on an individual's health and on couples who are trying to overcome fertility struggles to get pregnant.
Conception problems can be caused by numerous health, emotional and/or environmental factors in both women and men. The various issues that may lead to fertility struggles creates an added pressure that is faced by both women and men during this tense period.
Causes of Fertility Struggles
Health Issues
Among the more common health issues precipitating infertility in both sexes is underperforming and/or damaged reproductive organs. A vast sea of illnesses and genetic factors can also be the culprit when it comes to difficulty conceiving.
Environmental
Exposure to toxins, pesticides and the collection of chemicals and preservatives found in the air we breathe and placed in the food we consume each day may also be to blame.
Emotional
External stresses such as financial, family and/or work concerns and the stress of trying to conceive also often prove responsible for conception struggles. Mental issues can produce a two-fold effect. These issues not only tax the body and can make conception especially challenging, but they also can lead to sexual performance difficulties.
The Impact of Infertility
In many instances, determining the root cause of a woman and/or man's fertility problems is probing and time consuming. Still, many couples continue their quest to conceive, oftentimes with no success. This situation can precipitate excessive tension between partners that, if not managed quickly and properly, could eventually lead to adverse circumstances such as marital problems, divorce, anxiety, depression and/or other physical illnesses.
Understanding how to control these stressful pressures from outside circumstances and from the anxiety felt of sex with a purpose, is crucial to preventing unnecessary health and fertility setbacks. It is also important to realize that infertility issues may impact men and women in different ways; both physically and mentally.
TTC Struggles and How They Affect Women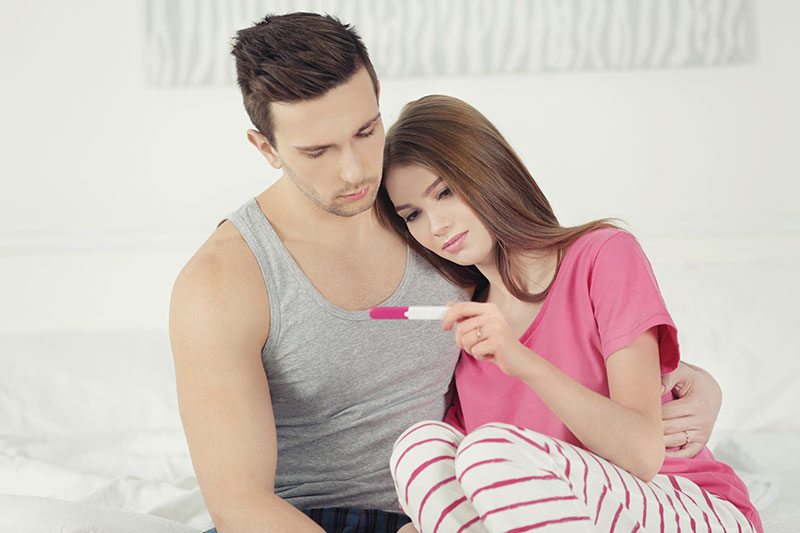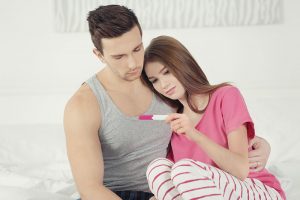 The societal and familial expectations of women fulfilling the role of motherhood often place undue pressure on all females, let alone those dealing with fertility problems. With the physical aspect aside, women struggling to conceive may view themselves as failures and/or feel they possess certain physical or character flaws. This mental anguish of feeling inadequate as a female or frustrated as a partner can lead to severe mental affliction that can further hinder the chance of conception.
TTC Struggles' Impact Upon Men
Traditionally, the ability to father children is viewed by society and many cultures as a sign of strength and masculinity. The added pressure that comes with knowing that conception starts with successful ejaculation can add extra stress on men when it comes time to do the deed. Furthermore, some men stricken with infertility problems might experience feelings of inadequacy and/or perceive themselves as weak. Men may often experience much greater difficulty in expressing their feelings than women, which may result in the buildup of more significant anger and/or emotional distress.
Managing the Stress of Trying to Conceive
Regardless of which member of a couple is facing the fertility struggles, managing the associated pressures, as well as potentially overcoming them and attaining a favorable outcome requires both parties to support one another and work in tandem.
Stress management techniques recommended by medical professionals include:
1. Be Honest with Your Feelings
It is more than acceptable to allow oneself to feel certain emotions, such as anger, grief and frustration when struggling to conceive. The important thing is to release these inner feelings in a constructive way and not allowing them to create a mental downward spiral of negativity. Giving couples an outlet to vent, cry, or grieve is much healthier than keeping strong emotions bottled up and risking the potential medical and mental issues that could result from such actions.
2. Keep the Mind and Body Occupied
Occasionally, someone will not find relief by merely talking or crying. In such cases, it is important that he or she finds an enjoyable activity that keeps their thoughts from wandering and dwelling on negative thoughts or fears, and keeps their bodies from tensing. Such endeavors include, but are certainly not limited to, joining a support group, spending time with friends and family, taking a vacation, cooking, gardening, being sociable, reading, playing a sport/exercising, or learning a new hobby or skill.
3. Maintain Optimal Health
Consuming a balanced diet, getting the proper amount of exercise and receiving adequate rest will not only keep the body healthy and less susceptible to the rigors of stress and other illnesses, but may also improve the chances of conceiving.
4. Cognitive Therapy Can Help Mental Health and Fertility
If you are struggling with fertility issues, and you've tried the natural approaches of reevaluating your lifestyle choices but you're looking for a little assistance when it comes to perspective and a positive state of mind, you might want to consider cognitive therapy. Sadly, many people have burdensome negative thoughts when they keep trying to get pregnant unsuccessfully. To avoid getting stuck in the mindset that you will never have a baby, which is naturally depressing for those TTC, cognitive therapy can help train you to eliminate your negative thoughts and focus on positive thinking. This is a great way to combat your stress and improve your mental health. When there is less stress, there's a better chance of successfully conceiving.