One of the most difficult challenges any couple can go through is struggling with infertility. Between the huge financial outlay for fertility treatments, the repeated heartbreak over failed pregnancies, and dealing with the inability to conceive puts a tremendous stress on a couple. Only by supporting each other and understanding how to carefully traverse this potential minefield can couples keep their relationships intact, healthy and happy.
Below are a few gentle suggestions on how to support your partner who is struggling with infertility:
Offer Empathy to Your Female Partner
Many women's concept of self-worth and identity may be built around the idea of them being mothers and experiencing all the joys and challenges of raising a child, so a struggle with infertility can be extremely overwhelming. Many women who deal with infertility have fears that their partner will abandon them, or that she has somehow failed to achieve full status as a woman. A lot of times, women feel that their partner cannot understand the depth of suffering she is undergoing as failed pregnancies, or a complete inability to conceive, is something only a woman can understand. Therefore, it is essential to offer as much empathy and understanding as you can muster, without interfering or offering unsolicited advice.
Don't Forget That Your Male Partner Needs Help, Too
Many often feel a natural inclination to offer emotional support and understanding to the woman, but fail to realize that the man is suffering just as much, or more. In many relationships, the woman depends on her partner for emotional support and stability, leaving men without someone to turn to for help in dealing with the frustrations and the overwhelming sense of loss and disappointment that accompany struggles with fertility.
Even if your male partner has not reached out to specifically ask for help, it's always a good idea to offer your support. Many men blame themselves for fertility-related issues, and yet feel fearful in disclosing these feelings to their partner. Allowing the man to confide in you without judgment, and to serve as a sympathetic ear, can do wonders for easing his secret inner burdens. It's always a good idea to offer your services as a sounding board, listening to him discuss what's going on without offering any advice or judgments of your own.
Supporting Each Other By Being Honest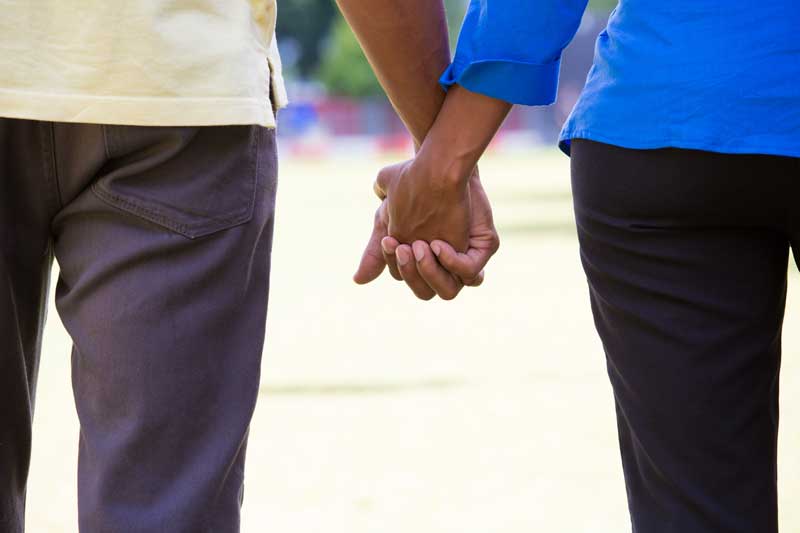 Statistics tell a harsh and damning truth that a significant percentage of marriages and romantic partnerships rapidly come to an end if a lengthy struggle with infertility never resolves with a successful pregnancy. Relationships are built on a shared vision together, including playing the role of becoming parents, so when this dream is taken away, the couple may face having to completely re-invent the meaning of their relationship.
The most important thing to remember is that clear, honest and forthright communication is the only way to keep your relationship from disintegrating. Whether it is through face-to-face talks, in the presence of a trusted third party (member of the clergy, a common friend, etc.), or through writing letters, it is important to identify and express all of your feelings about your struggles with infertility as well as your hopes and dreams about the future of your relationship.
If you absolutely feel that being a parent is the cornerstone of what you want from a relationship and that you no longer see a future with your partner, it is best to communicate this instead of letting your relationship linger on, filled with hidden suspicions, anger and partially disguised disappointment. That being said, many couples successfully transition from infertility struggles either to becoming a happy childfree household or by exploring the emotionally rewarding experience of adopting a child.
Help is Out There For Infertility Struggles
If you or someone you know is struggling with infertility, it is essential to remember that millions of other couples are in the same position. Support groups exist in most cities and there are plenty of informative and useful sites on the Internet to help provide clarity and understanding on the issue of infertility.