Trying to conceive can be more stressful than you might think. With a busy schedule and seemingly never-ending to-do lists, having a child may just seem like another goal to accomplish. When your body and mind are stressed about this aspect of your life, it can be very difficult to conceive. Baby-makations are becoming an increasingly popular way to alleviate stress and help your body relax. A baby-makation can range anywhere from a romantic night out to an overseas vacation, basically any type of "vacation" to help unload the stress and take off the extra pressure of baby-making so couples can simply relax and enjoy each other's company, and, of course, indulge in the baby-making process.
Here are 10 great ideas for a baby-makation that will make it much easier for you to add a new life to your family.
1. A Week-Long Vacation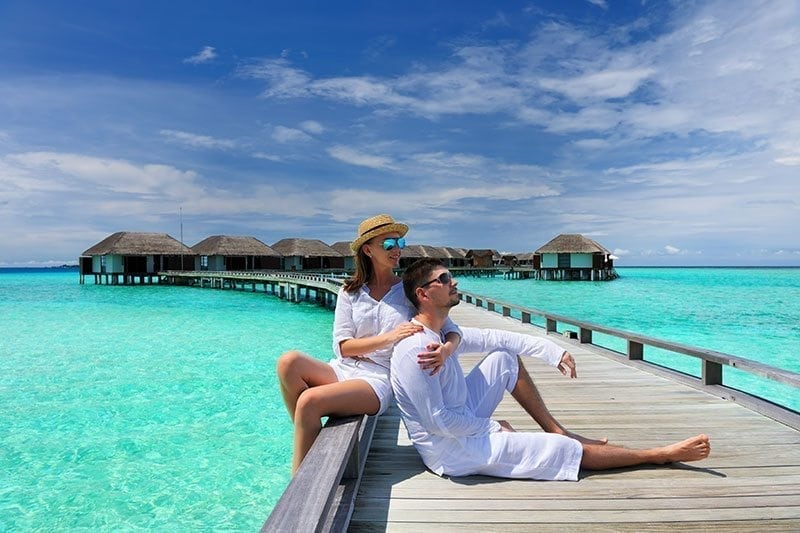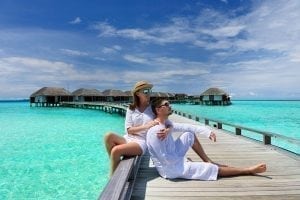 One sure fire way to relax is to take a longer, and beautiful vacation with your partner. Taking a trip to a luxury romantic resort can be the perfect way to connect with your partner and reduce the stress of making a baby. Pick a location that is going to fit the personality of you and your partner. Whether you are looking for a tropical retreat or a ski vacation in the mountains, make sure that you choose a location that is going to help you fully relax for the week.
2. Home-Sweet-Home Weekend
Want to take a break from the traffic, errands and crowds of people but don't have the budget for a trip away? Set up a stay-at-home retreat. Indulge in some intimate cooking together, cuddle up with a romantic movie or get more creative with some sexy bedroom games like couple's truth or dare. Enjoy some pillow talk and by all means, do not get caught up with household chores or to-do lists. This weekend is just about enjoying yourselves and unwinding.
3. Subtle Stay-cation
Book a hotel in your city and partake in room service, spa treatments and all the luxuries that a hotel can offer to make your weekend or a simple overnight getaway something that is fun, stress-free and romantic.
4. A Couple's Spa Retreat
Book a romantic spa retreat, partake in couple's massage options, therapeutic natural pools and a hot steam shower to turn up the heat between you and your significant other. Then head back to your room or home, turn on the shower to build up a little steam to continue the relaxation and head to the bedroom.
5. Enjoy a Romantic Tasting
Food can be a seductive tool when used properly. Search out a fancy tasting session that offers oysters, strawberries, chocolates and other aphrodisiac foods. But be sure to not eat too much as rolling around in the sheets may not be the most comfortable option on a full stomach.
6. Take a Wellness Retreat
If you're looking at upping your game when it comes to your health and fertility, take a couples retreat either away or at home and include healthy meals, positive exercise, some uplifting music and some quality time together.
7. Try Something New
For many couples, experiencing something new together can be exciting and put your partner in a whole new seductive light. Try taking a dance or pottery class together, or rent some bikes or paddleboards and head outside to try a new hobby. If nothing else, you'll be building new memories together and may even find a new hobby to partake in together.
8. Take a Power Outage Date
Turn off the electronics, switch off the lights and pretend like the power went out. Spend the whole night by candlelight or fireside. Conversation? Candles? Cuddling? What could be more romantic than that?
9. Pitch a Tent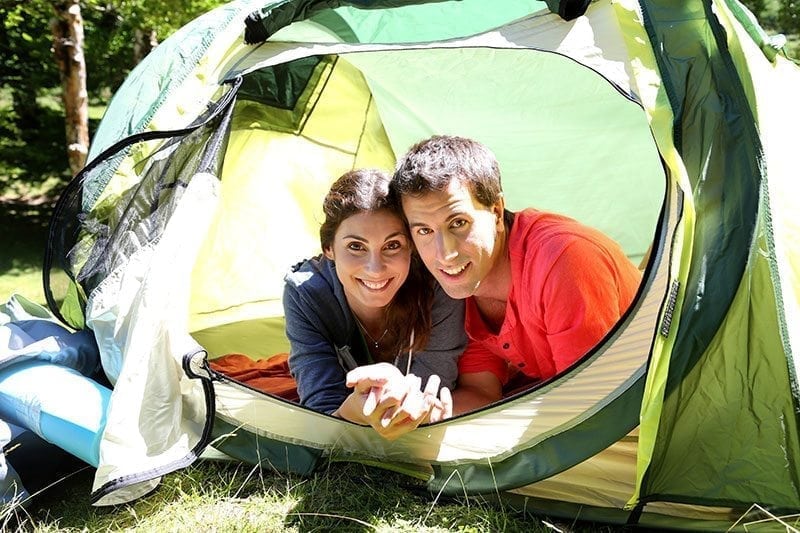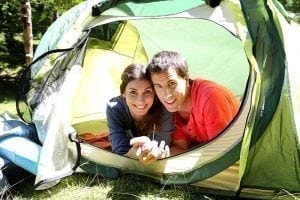 No, this isn't an innuendo, actually go pitch a tent, even if it's just in your backyard, and enjoy an evening of glamorous camping—aka "glamping." Not only is it fun, but it also makes for one romantic date. Pitch a tent, or build an indoor fort, get a lot of pillows and throw blankets and pretend you're far away from home. You can even grab a fire pit and enjoy some s'mores and fireside conversation.
10. Plan a One-on-One Photoshoot
Head to a local spot you both love (a local park, the beach—you get the idea) and spend the day photographing each other. Or you could make things a bit more intimate and set up your own boudoir shoot at home and enjoy some playful posing; it will end with the camera on the floor and the two of you enjoying some good laughs and quality time together.
Other Tips for a Stress-Free Baby-Makation:
Use Positive Language
While you might not think that your self-speak has a lot to do with your reproductive health, science has shown that the mind-body connection is very real. When you use positive language while talking to your partner, family and friends about your future plans for a new child, your body is going to get in line with your new plan.
Accept That You May Have an Issue with Anxiety
Trying to get pregnant can be a stressful process. Just having the thought that sex is no longer just for pleasure but is now has a goal that must be met can make the deed much more stressful than ever before. It is difficult for anyone to admit that they may be dealing with anxiety. It is a label that no one wants to have thrust upon them. However, even if you are dealing with anxiety, this doesn't mean that you are an anxious person. Once you realize that you have anxiety when it comes to conceiving your child, it can be easy to address the situation. You can calm yourself down once you start to notice the effects of this anxiety starting to creep up on you.
See a Reproductive Specialist
Seeing a reproductive specialist can aid you in creating a plan that will help you conceive. There are many specialists across the country that will be able to determine what techniques will work best for you. You will also be able to determine whether or not you need extra help with prescriptions or other treatments. Some insurance companies will even cover the costs related to your reproductive health.
Set Uplifting Goals That Excite You About Your Family's Future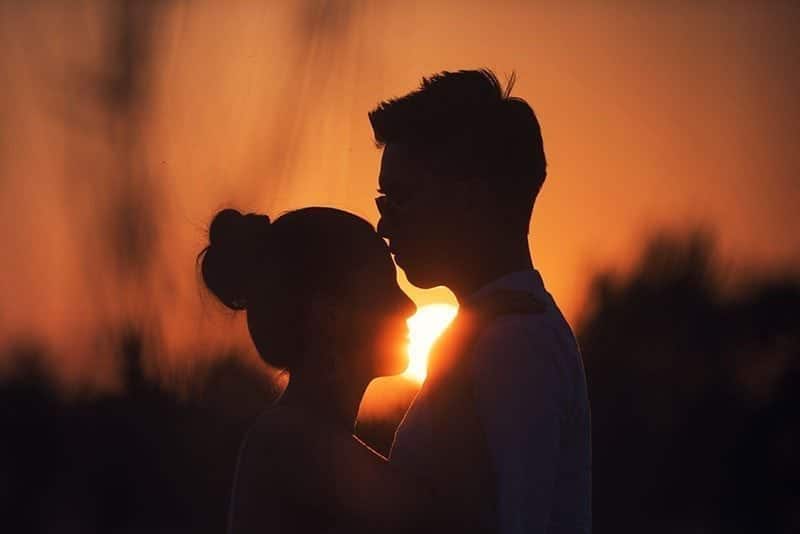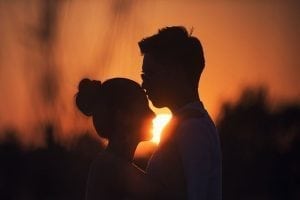 When you set goals based around your future family, it helps you visualize what it will be like when you have children of your own. This is a fun way to brainstorm and start getting yourself and your body ready for a child. You can set goals like college savings plans and other benchmarks that will help you look forward to having a full family.
Become Closer with Your Partner
Reproductive problems can many times wedge themselves in between a couple. However, it is important to remember that it will be harder to have a child if you are arguing or have distance between each other. Spend time getting closer with your partner. Talk about your dreams and ambitions together. You need to still enjoy your relationship during this trying time. Remember, even though it is hard on you when you are struggling to have a baby, it is going to be hard for your partner as well.
These are just a few tips that can help you when you are trying to create a family of your own. During this stressful time, it is important to take a step back and learn to enjoy the process. Use this time to grow closer to your partner and reflect on your goals. You will find that the less you stress, the more success you will have creating a family of your own.