Anxiety affects fertility, and it needs urgent management to prevent further problems in marriage. This article highlights the key effects of anxiety and some strategies to cope with it.
Infertility is a topic that can be hard to talk about. It's also not uncommon for infertility issues to go undiagnosed, since they are often hidden. Anxiety is one of the major causes of infertility. It may prevent or delay conception, hinder fertility treatments and make it difficult to cope with the emotional side effects of an uncertain future. It is essential to deal with anxieties as soon as possible to prevent further problems.
The Link Between Anxiety and Infertility
Anxiety can make life miserable and unbearable. As a result, it's essential for those struggling with infertility to seek help from a professional to find out what might be causing their infertility.
Women with extreme stress or worry may experience irregular periods due to their hormones. This is more likely when they're young and menstruating regularly. As time goes on, they will find it increasingly difficult to become pregnant if their periods continue to be irregular or stop altogether.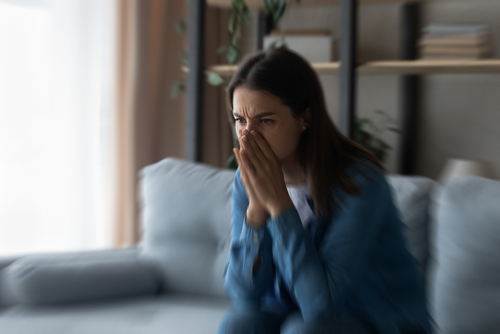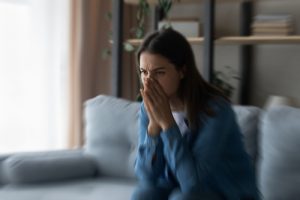 Anxiety can cause anovulation or irregular ovulation, leading to fewer eggs being released and not enough progesterone. This happens when the hypothalamus becomes overstimulated by stress hormones and sends signals that inhibit ovulation. Many pregnancy complications are caused by issues like perimenopause (end of the menstrual cycle), endometriosis (growth of uterine lining outside the uterus) or cervical cancer (cancer cells on cervix).
Anxiety can have a negative impact on a man's fertility. It can be caused by fear of fatherhood, fear of not being able to support a child and fear of the unknown. Testosterone levels may drop, and sperm production may decrease due to increased levels of cortisol and adrenaline. When this happens, the fertility level reduces since these hormones affect the production of sperm.
How To Manage Your Anxiety
People struggling with infertility tend to be at higher risk for depression and anxiety, but you mustn't let these problems get out of hand. While it's okay to feel down when you're struggling with something so complex, you need to take action if your symptoms become severe. Consider talking about your fertility issues with your doctor. They may be able to refer you to a therapist who can help you cope with your anxiety and stress. If you have suicidal thoughts or feelings of self-harm, reach out for immediate medical treatment so that you don't have to struggle anymore.