Bioflavonoids are naturally found in derivatives from plants that are polyphenolic. They can be found in vitamin C and can help to improve fertility.
In general, vitamin C and bioflavonoids can help a couple who is having trouble conceiving. They play an essential role in balancing hormones, keeping the immune system strong, ensuring healthy sperm growth and aiding pregnancy.
How Can Bioflavonoids Give Your Fertility a Boost?
Usually, when there is an issue with infertility, it is automatically assumed that the woman has a problem. However, that is not always the case. In around 30% of couples who deal with the issue, male infertility is the cause. Another 30% have a combination of issues between both the man and the woman. Bioflavonoids can have a positive impact on the reproductive health of couples having difficulty getting pregnant. There is a dual benefit as they can help to boost progesterone levels in the woman and produce healthier sperm in the man.
Using Bioflavonoids for Male Infertility
A study performed by a research team at the University of Texas showed that increasing a man's daily dosage of vitamin C could help his fertility in a few ways. Notably, it proved helpful in enabling the man to produce more sperm, sperm with better motility and stronger sperm. In some men, sperm count also increased.
Bioflavonoids are antioxidants, which can help to protect sperm cells and keep them healthier. As a result, this improves the quality of the cells. Additionally, it can help to neutralize chemicals that can damage the DNA found in sperm. Sperm with damaged DNA can lead to chromosomal defects in the baby if conception occurs. Bioflavonoids found in vitamin C can eliminate all of the chemicals and toxins found in a man's semen, whether those chemicals or toxins are from smoking, pollutants or other harmful substances.
How Bioflavonoids Benefit Women's Reproductive Health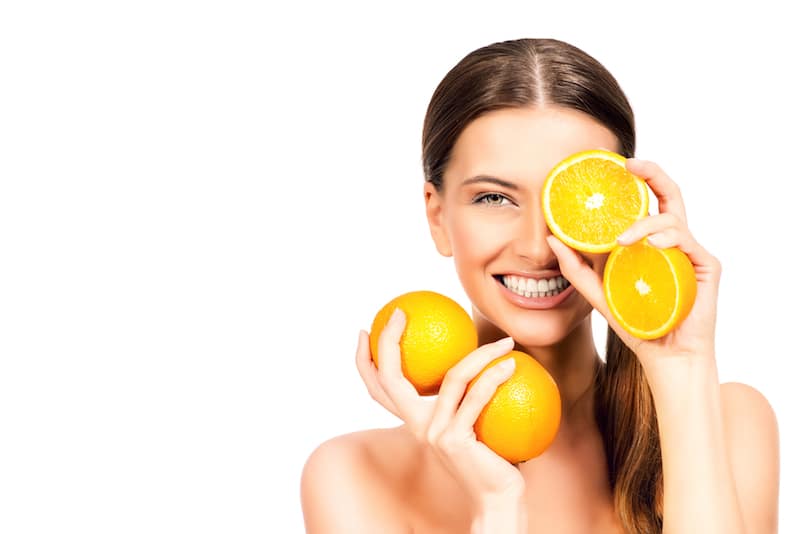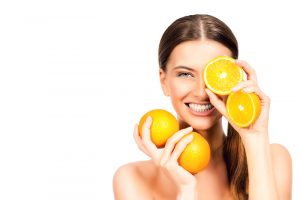 Bioflavonoids found in vitamin C can also greatly boost a women's reproductive health, especially if her progesterone levels are low. Women with low levels of progesterone can benefit from an increase in the levels of the hormone when taking 750 mg of vitamin C on a daily basis. It can help to improve the odds of a successful conception. According to the study performed by the University of Texas, only 11% of women who did not increase their vitamin C intake ended up getting pregnant.
Additionally, 53% of women who took part in the study saw their luteal phase become longer. This is in contrast with 22% of women who did not increase their bioflavonoid intake and experienced a longer luteal phase. The luteal phase is the time during a woman's menstrual cycle when implantation of a fertilized egg can take place.
Foods Rich in Bioflavonoids
Certain foods are rich in bioflavonoids. These are ideal to incorporate into your diet when you are struggling with infertility. You can give your reproductive system a boost if you eat the following foods regularly and in the recommended amounts:
Bell pepper, one cup
Broccoli, one cup
Brussels sprouts, one cup
Cantaloupe, one cup
Cauliflower, one cup
Kiwi, one medium
Oranges, one medium
Papaya, one medium
Pineapple, one cup
Rosehip seeds, one cup
Strawberries, one cup
When you increase your intake of bioflavonoids, you are also giving your fertility a boost. This can only help you to conceive and have the family you have always wanted.