If you're having trouble conceiving, common household goods may be to blame. Recent research and studies have found that BPA, a chemical used in the production of everything from store receipts to plastic bottles, may be linked to infertility and other health issues. While exposure to BPA is all but impossible to avoid in our modern lives, let's take a look at the link between this questionable chemical and fertility in men and women alike.
What are BPAs?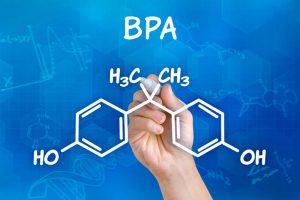 BPA, or Bisphenol A, is a synthetic chemical compound widely used in the production of epoxy resin and polycarbonate plastic commonly used in a wide variety of consumer products. Often hard and shatterproof, polycarbonate plastic can be found in food storage containers, CDs, water bottles, medical devices and more. Meanwhile, an epoxy resin containing BPA is commonly used as an interior coating for nearly all beverage and food cans. As an endocrine-disrupting chemical, BPA mimics estrogen in the human body. The endocrine system is essentially a big network of glands and hormones that control the body's reproductive system, brain development and other delicate functions. Endocrine disruptors like BPA can disrupt a perfectly functioning endocrine system by blocking, duplicating, or disrupting hormonal responses. This can result in a wide variety of reproductive and developmental problems.
The Link Between BPAs and Infertility
There have been several studies in recent years linking BPA exposure to infertility and other health issues, but the findings of a recent Harvard study shed considerable light on the matter. According to the study results, exposure to BPAs may be a factor in approximately 20 percent of all unexplained infertility cases. In a laboratory environment, 121 consenting participants sacrificed 352 of their eggs to be exposed to varying BPA levels. According to researchers, when exposed to BPA, less of the eggs matured and the percentage of degenerated eggs increased. BPA also caused many of the eggs to undergo spontaneous activation, which is an abnormal process that makes unfertilized eggs act in a fertilized manner. Meanwhile, many eggs that reached maturation did so abnormally, which increases the chance of birth defects and infertility. The researchers found that the higher the BPA exposure, the more likely eggs were to suffer from these ill effects. These results were quite similar to previous research that examined the adverse effects of BPA exposure on animal eggs. That being said, the study took place in a laboratory setting and only found an association between BPA exposure and infertility, not a direct cause and effect link. Therefore, the exact effects of real-life BPA exposure on eggs have yet to be determined.
BPA's Effect on Sperm Count
Other evidence suggests BPA exposure may reduce sperm count as well. According to studies revealed at the American Society of Reproductive Medicine's annual meeting in 2013, men with high concentrations of phthalate in their system, which is a similar compound to BPA and commonly found right alongside it in polycarbonate plastic consumer products, experienced a 20 percent drop in their fertility levels and took longer to conceive than men with lower levels of the chemical.
Avoiding BPA
The studies above clearly show a link between BPA and infertility, but according to others, approximately 90 percent of the population likely has detectable BPA levels in their body. Considering the fact that much less than 90 percent of the population suffers from fertility issues, the evidence seemingly linking BPA to infertility is much less concrete. Nevertheless, given the evidence above and the results of other similar studies, it's best to avoid BPAs as much as possible.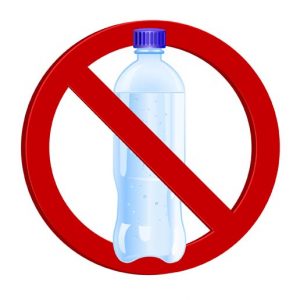 There are a variety of ways you can reduce your BPA exposure, including:
• Avoid microwaving foods or putting hot foods in plastic containers. Choose glass over plastic whenever possible.
• Reduce your canned food consumption. Again, try to buy foods in glass jars or opt for fresh or frozen foods instead.
• Try to avoid plastic water bottles, food containers and any plastic bottles with recycle number 7 imprinted on them as these more often than not contain BPA. Also, don't reuse disposable water bottles that are meant for a single use.
• If you have fillings, talk to your dentist about replacing them with BPA-free fillings.
Regardless of the evidence, BPA exposure can't be a good thing. It's a wise idea to eliminate your BPA exposure as much as possible in order to live, laugh and love longer while enjoying a healthier life. By following the tips above, you'll do just that and boost your ability to bring a happy and healthy baby into the world.