Understanding conception requires following hormone levels in an easier way. New technology allows for daily testing without having to draw blood.
As much as 25 percent of American women struggle with worries about their ability to conceive. Because of the need for effective control over monitoring fertility, there is a strong demand for easier daily ovulation testing. This type of testing is most helpful to take when a woman is expecting to ovulate and enter the most fertile phase of her cycle in order to better aid in plans to get pregnant.
The Difficulties of Understanding Ovulation
Women who struggle to get pregnant are often unaware of the cause. Failure to conceive could be due to their own body, their partner's body or attempting conception at the wrong times. For many women, it can be quite difficult to sort out this information at a time when they feel the most out of control. Many hopeful parents rely on trying to find the best time to conceive based on blood or urine tests that can reveal hormone levels, but such tests are complicated to perform on a regular basis and some may provide inaccurate results. The variations in a woman's estrogen levels help understand ovulation, so they are usually the main factors examined to determine the best times for conception.
The Start of BluDiagnostics
Along with biochemistry professor Doug Weibel, bioengineer Katie Brenner created the BluDiagnostics brand with a quick and easy saliva-based method for testing progesterone and estrogen levels. Women having problems conceiving need information about their hormones on a daily basis. The typical methods involve blood testing, but most people find it impractical and uncomfortable to take such tests on a daily basis. This was the inspiration behind the saliva test. Brenner already had the chemistry experience, so the creation only required the addition of effective technology.
Simplified Hormone Level Testing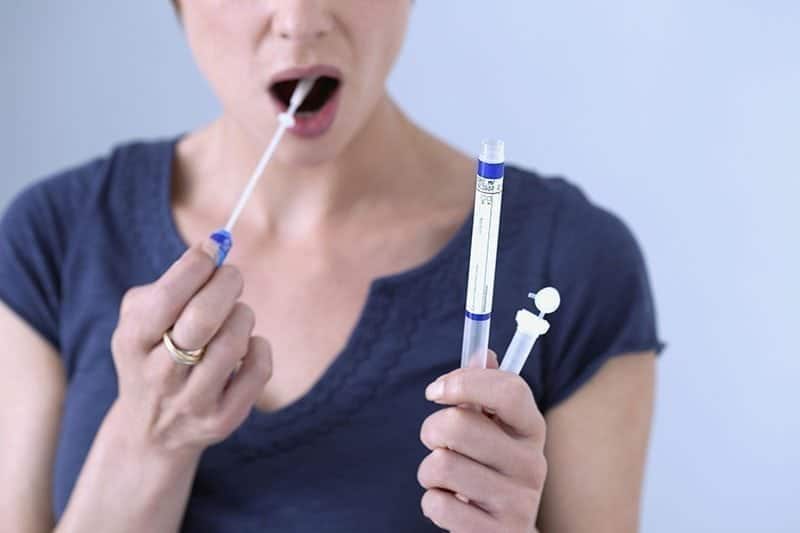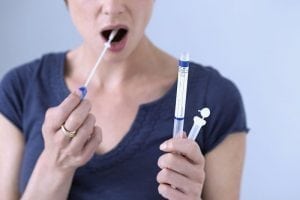 The test developed by Brenner is akin to pH testing with litmus paper. To employ it, the user wets a strip of paper with their own saliva. In minutes the device containing the paper sample will deliver progesterone and estrogen measurements to her smartphone or similar device. The readings are also compared to previous hormone levels in order to provide the trend over time. This helps the patient to better understand her unique fertility and how her body changes.
This type of data presentation is unprecedented in the world of home fertility and conception monitoring. Most data relies on self-reporting of cycles, nutrition, fitness and mood in order to help women make conclusions about their medical state. This technique instead allows such information to finally be matched with hard numerical data to provide a better understanding of hormonal patterns and underlying disorders.
Traditional Saliva Tests
This particular testing technique is much different from previous "ferning" saliva testing methods. Those tests include small microscopes that are used to visually examine samples of the patient's saliva. As estrogen levels build up close to ovulation, salt levels in mucus and saliva increase. When the saliva sample is viewed under the microscope, the presence of salt creates a pattern somewhat similar to the leaves of a fern plant. It is claimed that finding the right patterns can help predict ovulation by 24 to 72 hours. The problems with these tests include a lack of reliability, difficulty in interpreting results and the fact that they may be affected by other factors such as eating or brushing teeth.
Meeting a Huge Demand
The technology created by BluDiagnostics won the 2015 Governor's Business Plan Competition, showing the significance of such testing due to the demand for practicality in home fertility monitoring. Following the win came investments eventually totaling almost $1.2 million helping to prove the credibility and faith in such a product. The need is significant and investors see hope for this technology to fill such a need. BluDiagnostics aims to gain approval by the FDA and reach the market by 2017.
The applications of such simple technology will have a significant impact on the way women attempt to conceive. This style of testing will also prove to be helpful in determining the initial presence of conditions that may be preventing conception.