When it comes to growing your family for a second, third or even fourth time, if you are still breastfeeding you might be wondering whether or not getting pregnant is something that can occur simultaneously. It's a good question and one that can have many different answers depending on the circumstance. For those women looking to get pregnant while breastfeeding, this article will discuss helpful tips for the TTC journey while breastfeeding.
Considerations When TTC While Breastfeeding
Before you try for another baby, there are some factors to consider while looking to grow your family while still breastfeeding, which can help you work with intercourse timing, baby's sleep and feeding schedules and managing the fertile window.
During the breastfeeding stage many women experience lower energy levels as a result of the milk production and feeding process. If night feedings are still taking place, some women find they tend to have more energy during the day, than the evening and night hours due to interrupted sleep. Being mindful of these energy level peaks and plateaus along with baby's breastfeeding and sleeping habits can help women best plan for opportunities to conceive again. Feeding the baby just before bed and sleeping can help provide more energy and reduce any aching or pressure as the breasts will have already been expressed.
Intimacy timing aside, it is important to note the body's biological timeline from childbirth recovery. In a 2011 review of studies, researchers found that women's first ovulation phase after giving birth averaged between 45 to 94 days post-birth. While most women do not begin ovulating until a minimum of six weeks after childbirth, there are exceptions to this and some women ovulate sooner, though generally speaking, women who do not breastfeed ovulate sooner than those who do breastfeed.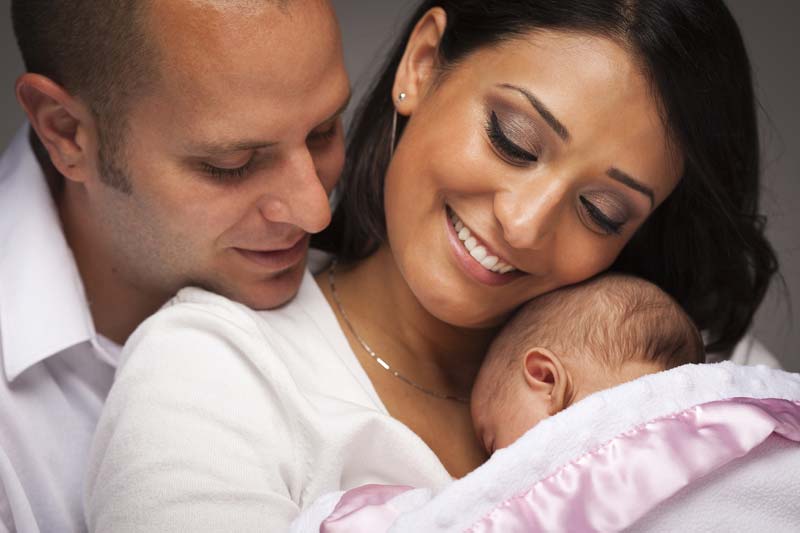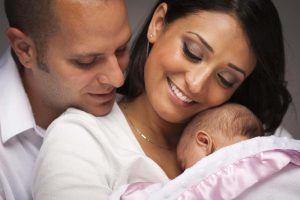 Like many factors, pregnancy causes a number of hormonal shifts in the body, and it can take time for the body to regain a regular menstrual cycle after giving birth. Typically, the act of breastfeeding often prevents ovulation, and because of this, many women consider breastfeeding a form of contraception. This use of breastfeeding as a birth control method, known as the lactational amenorrhea method (LAM), is 98 percent effective in the first six months postpartum, and reduces reliable as a form of preventing pregnancy over time. However, as long as three factors are fully present, women may have a greater chance of preventing pregnancy with LAM;
the breastfeeding baby must be younger than six months and feeding frequently.
the breastfeeding mother must be almost exclusively breastfeeding, with intervals of no more than 4–6 hours between feedings.
the menstrual cycle must not have returned post-childbirth.
The key hormone at work when looking to get pregnant while breastfeeding is the hormone oxytocin, which is not only responsible for milk production but also suppresses the production of the hormone that stimulates the ovary to grow an egg each month for ovulation. The more frequent breastfeeding occurs, the more prevalent oxytocin. These considerations being said, getting pregnant while breastfeeding is not impossible, especially if the three factors above are not being met. For those looking to successfully get pregnant while breastfeeding, here are some tips to increase your chances and help you along the way.
Trying to conceive while breastfeeding can add a whole new set of challenges into to the fertile window mix, but we hope that these tips will help you conceive during your breastfeeding timeframe. It's definitely not an easy process, but it is possible with a lot of patience and added effort.