Tribulus Terrestris is a tiny plant commonly found in Asia, India, and Australia's northern regions. It is an annual plant that thrives in warm and dry climates. While many people in North America declare it a harmful weed, the plants fruit, leaves, and roots have been used for a long time to boost sperm health and sexual health in men, serving as a harmonizing enhancement when treating infertility in men.
Factors Impacting Male Fertility
For couples who don't successfully conceive a baby after one year or more of having unprotected sex, the greater the chance that fertility complications have something to do with it. While women's fertility is the common thought as being the forefront of the issues, more frequently than not, a man's fertility is the culprit, or at least part of the issue. From conditions such as  azoospermia, whereby there is a lack of sperm in the semen; oligospermia, one of the more common low sperm count conditions due to low concentration of sperm in semen; or asthenospermia, where the sperm moves at a significantly slower rate.
The quality and health of sperm are affected by several factors, including poor diet and lifestyle habits such as drug abuse and stress. While nutrition should include a wide range of nutrient-dense options, amino acids, vitamin D, and selenium are among the essential nutrients that promote healthy sperm, however there are some natural and holistic ingredients that can help as well, including tribulus terrestris.
The Benefits of Tribulus Terrestris
When it comes to men's fertility, the health of male sperm is vital. If ignored fertility can suffer and the effects can trigger several complications. Among the herbal remedies containing added benefits for men's fertility is tribulus terrestris, a beneficial herb found to help boosts libido, sperm count, motility, and overall structure of individual sperm.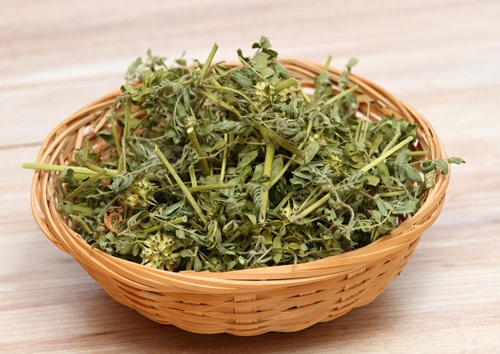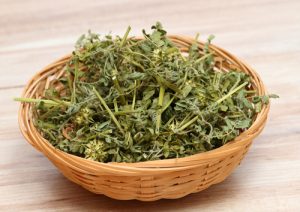 Tribulus Terrestris has piqued the curiosity of doctors, scientists, and physiotherapists for several years, resulting in a slew of studies targeted at identifying its active constituents. As a result, scientists have identified many significant groupings of helpful active chemicals in the plant:
steroidal saponins, such as tribulosin and protodioscin, which are chemically related to DHEA.
beta-sitosterol-D-glucoside, a promising phytosterol.
Research has studied the impact of tribulus terrestris and found that it can help stimulate the synthesis of luteinizing hormone (LH), ultimately leading to higher testosterone levels in men. Both of these properties are crucial in treating male infertility.
Similarly, in vitro studies have found that tribulus terrestris extract has a significant effect on improving total motile spermatozoa and boosting progressive motility. Likewise, sperm viability was also found to be significantly enhanced as a result.
Because of its role in protein synthesis and nuclear chromatin stabilization, zinc, an element found in tribulus terrestris, can provide additional support in improving sperm motility. Furthermore, it is of no surprise that free radicals and the damage they can cause, play a significant role in male infertility. Antioxidants, however, can protect sperm from free radicals' detrimental effects. One of the many benefits of tribulus terrestris is that it contains significant antioxidant effects that have been shown to have the greatest impact on enhancing and protecting sperm motility.
Tips for Taking Tribulus Terrestris
Due to the plant's wide range of steroidal saponin concentrations, the conventional dosage of tribulus terrestris, like most holistic remedies, varies from one individual to another based on their needs and particular situation. In general, the recommended amount for quality extracts is cut to 40 percent saponins, this can equate to up to 1500mg of tribulus terrestris per day, for up to 90 days. For those taking diabetes medication, tribulus terrestris may cause critically low blood sugar levels, or the supplement may amplify the impact of steroids on the body.
This herbal option is considered safe for most people, with any side effects typically being considered as minor and infrequent, though stomach pain, cramping, and diarrhea are possible.
Like all herbal remedies, it is best to consult with a doctor or holistic specialist for assistance on the optimum dosage to cater to specific needs.