Some women can seemingly get pregnant at the drop of a hat, but for others, it can be a difficult and trying process. Carefully monitoring your fertility calendar and tracking menstrual cycles are both important steps in successfully becoming pregnant. But it is also extremely important to consult with your doctor about any medications that you are taking, both prescription and over-the-counter, as some of them may be reducing your and your partner's fertility levels.
Antibiotics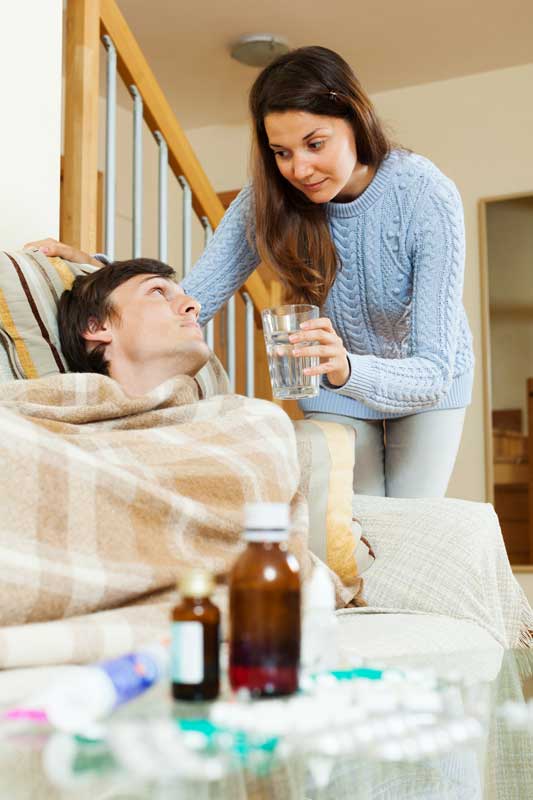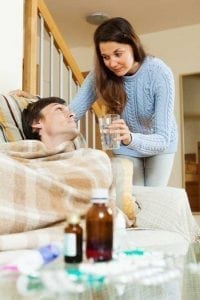 It's pretty clear now that the use of antibiotics to treat all manners of minor illnesses, common colds and other ailments has gotten out of hand. Nonetheless, sometimes a strong antibiotic is needed to defend your body against hostile foreign invaders.
Scientific studies have shown that antibiotics act against a man's sperm production and fertility, which can greatly lessen a couple's chances of successfully conceiving. In particular, the class of antibiotics known as nitrofurans, commonly used to stave off urinary tract infections, are highly lethal to sperm.
Although this adverse effect is temporary and should clear up after you've completed your course of antibiotics, it is important to be aware of the effect that these medications can have on your ability to successfully conceive.
Blood Pressure Medications
Blood pressure medications are among the most commonly-prescribed pharmaceutical drugs in the world. Known by a host of different brand names such as Calan (Verapamil), Procardia (Nifedipine), Cardizem (Diltiazem), Norvasc (Amlodipine) and others, many blood pressure medications function as calcium channel blockers.
Scientific research has demonstrated that calcium channel blockers modify the cell membrane of sperm, disabling the sperm's ability to penetrate and successfully fertilize a woman's egg. While you and your partner are working to conceive, your doctor may be able to recommend a different type of blood pressure medication or work with you to reduce or discontinue these types of drugs to increase your chances of pregnancy.
Hormone Medications
Hormones are natural chemicals that are crucial to the conception process, so any alteration or change to these vital compounds can impair or block your ability to get pregnant.
A wide variety of over-the-counter medications, although not marketed as such, can affect your body's hormone levels. For example, Cimetidine, sold under the brand name Tagamet, is designed to treat stomach ulcers. Unfortunately, this powerful drug can have a side effect which causes erectile dysfunction. Cimetidine also promotes the body's production of prolactin, which will also change men's hormone levels.
Soy foods, as well as soy-based medications, have also been shown to have an effect on fertility levels in both men and women because soy naturally contains phytoestrogens, a hormone. Although your hormone levels will only be slightly modified with the consumption of soy-based foods and medications, it is important to eliminate these from your diet and healthcare regime if you are experiencing difficulty in conceiving.
Note: some food product labels will list "isoflavones" as an ingredient, which is a component of soy, and could reduce your fertility levels.
Due to their adverse side effects with fertility, anabolic steroids, testosterone and other artificial hormones should be discontinued by men and women their use when trying to conceive.
Psychiatric Drugs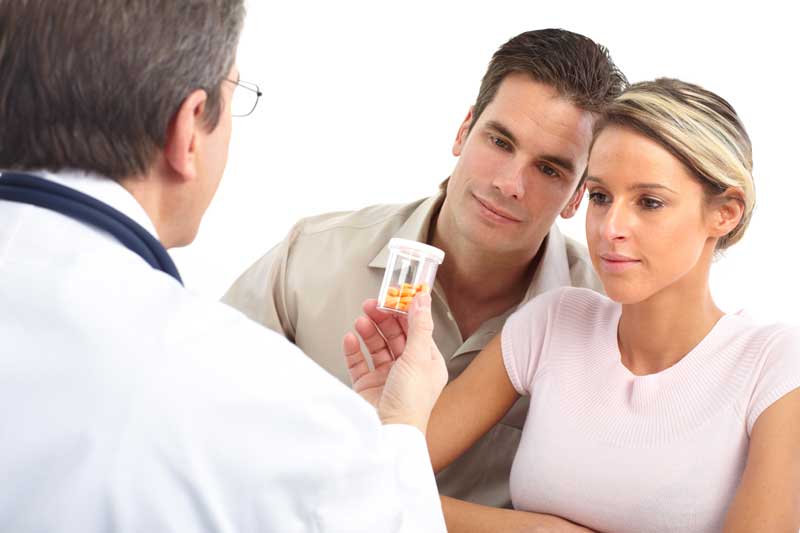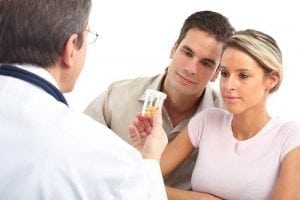 Psychiatric medications, particularly the antidepressant medications known as SSRIs, have been shown to cause a wide range of fertility problems in men. Erectile dysfunction, lower sperm motility and a host of other genitive problems can make it very difficult for some men to successfully impregnate their partners.
Some drugs, particularly Paxil and Seroxat, have been demonstrated as being directly toxic to sperm and may even cause lasting genetic fertility damage in men. If you are currently taking an antidepressant medication and are trying to conceive, it is essential that you consult with your doctor to find a solution that works best for your mental health and your desire to enlarge your family.
Note: Withdrawal from SSRIs and other psychiatric drugs can cause severe problems, so never attempt to wean yourself off, or go "cold turkey," off these medications without the professional supervision of a doctor.
Chemotherapy
Fighting off and surviving cancer puts a tremendous toll on your body, and more often than not, causes many couples to feel a natural urge to procreate as a way of celebrating a new-found appreciation of life.
It is certainly possible to conceive while undergoing chemotherapy, but you should be aware that many of the drugs used to battle cancer may impair your fertility levels. In particular, a class of chemotherapy medications known as alkylating agents may cause harm to the reproductive organs of both men and women.
If you or your partner are undergoing chemotherapy and simultaneously trying to conceive, it is essential that you discuss the situation with your doctor.
Carefully monitoring the various aspects of your life while trying to conceive is an important aspect for your fertility health and understanding. Awareness of current medications and their impact on fertility can help you and your partner better understand your potential risks for low fertility and allow you to take the necessary steps to increase your odds of getting pregnant.