Are you trying to get pregnant? Unfortunately, there is a large group of both men and women that struggle with fertility. If you and your partner are currently going through this, you may need to take a look at your diet.
As the old saying goes, you are what you eat. According to numerous studies, fruits and vegetables have a huge effect on reproductive organ health. If you don't necessarily like eating raw fruits or vegetables, you can juice them.
Juicing is the extraction of juice from the fruit or vegetable's solid form. All you have to do is drink the juiced produce and you can retain the nutrients. Combining some fertility juicing recipes with a well-balanced diet will increase your chances of getting pregnant, whether they help you lose weight or help detoxify chemicals that create poor heath and infertility.
How to Properly Juice Fruits and Vegetables
There is more than one way to extract juice from your produce. The first and easiest way is to use a juicer. Juicing fruits and vegetables is a simple process that anyone can do. Juices with at least five different fertility-boosting produce items provide the best results. Aim for organic produce when you can to minimize your chances of consuming harmful chemicals and pesticides.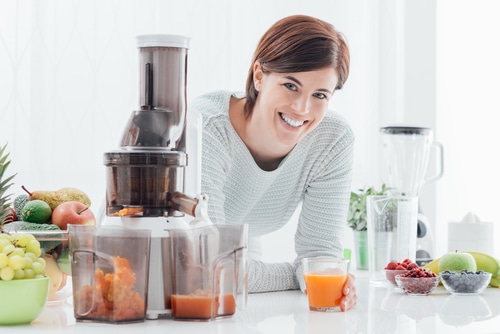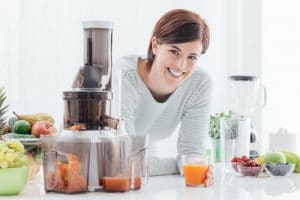 To start, cut up your produce into medium-sized pieces. Make sure you have a cup to catch your freshly extracted juice underneath the nozzle of your juicer. You should also have your freshly chopped fruits and vegetables within arm's reach of your juicer. Once you've properly set up everything, the juicing process can begin.
Some of the pulp from your produce may get into your cup, so you can pour your juice through a mesh strainer if you don't like it. Otherwise, you can enjoy your juice the way it is.
If you don't have a juicer, you can blend your produce in a blender with around one cup of water. Adding too much water dilutes the potency of the juice. Simply blend your fruits and vegetables until they're smooth. Once everything is blended, strain your juice through a nut bag or fine mesh strainer to remove any pulp.
Fertility-Boosting Juicing Recipes
Getting pregnant has a lot to do with your overall health. These juices are not a cure-all, but they can act like a fertility boost. For serious fertility-related health concerns, make sure you speak to your healthcare provider.