Whether you have started seeking professional fertility assistance or are just getting started with family planning, when it comes to improving your fertility health there are a number of factors to consider and oxidative stress is a commonly overlooked factor.
Research has found that significantly reducing oxidative stress and tracking reactive oxygen species (ROS) production can positively improve men and women's chances of conceiving. Thus, having a good understanding of what these terms refer to can be beneficial on the road to improving fertility.
A Look at ROS and Oxidative Stress
Reactive oxygen species aren't species in terms of what we would normally recognize as a plant or animal life form, but rather they are molecules that have lost an electron due to chemical reactions during normal metabolism. They're also known as oxygen radicals or pro-oxidants and fall into the catch-all category of "free radicals," since the term refers to unstable atoms and molecules that lead to oxidative stress and can damage cells. In a healthy body, reactive oxygen species and antioxidants typically remain in a state of balance. While reactive oxygen species, can have an important role in the body by supporting basic cellular processes and viability during this balance, when they become excessive and unbalanced, due to stress factor responses, lack of antioxidant presence, external toxin exposures, or other oxidative stress promoters, they can easily react with other molecules in a cell and cause damage to the cells' DNA, RNA and proteins, and if left unchecked, can even lead to cell death.
Needless to say, an unregulated buildup of reactive oxygen species isn't especially good for the body. When the body's ability to regulate and counteract the negative effects of reactive oxygen species falls behind the increased level of altered molecules, the body experiences oxidative stress. In other words, oxidative stress is caused due to an imbalance between production and accumulation of reactive oxygen species in the body's cells and tissues, leaving the body unable to properly detoxify the reactive buildup or ROS.
While this accumulation of ROS and resulting oxidative stress, does have an impact on all the body's functions, from brain chemistry to LDL cholesterol levels in the blood, it can especially impact fertility in both men and women.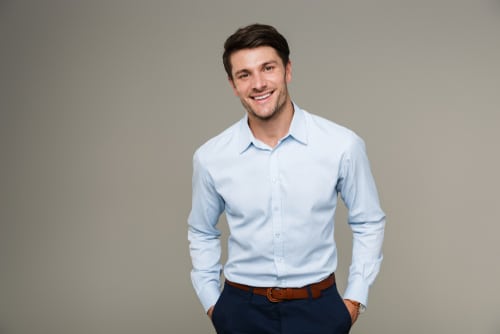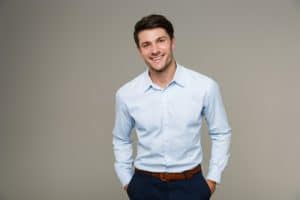 In addition to potentially causing the preceding health issues, researchers opine that oxidative stress can have a negative effect on male fertility levels since sperm cells are particularly prone to free radical damage, due to minimal antioxidant defense mechanisms and a limited capacity for detection and repair of DNA damage. In fact, DNA damage, largely due to oxidative stress alone, is a leading cause of defective sperm function.
Among the many impacts that oxidative stress may have on sperm condition and male fertility health are adverse effects on the structural integrity and overall functionality of sperm, including defective sperm function; and mitochondrial and nuclear DNA damage affecting the sperm epigenome, which can lead to infertility, recurrent miscarriage, and increased risk of disease in offspring.
Ergo, men exposed to elevated or chronic quantities of oxidative imbalances often register diminished sperm counts, which makes conception challenging and sometimes impossible.
In addition to impacting men's fertility, oxidative stress can wreak havoc on women's fertility health and affect multiple physiological processes from oocyte maturation to fertilization, embryo development and pregnancy health and outcome.
ROS can affect a variety of physiological functions in the reproductive tract and unbalanced concentrations and prolonged oxidative stress may play a major role in various fertility variables including embryo development, ovulation, implantation and fertilization, defective placentation.
This imbalance of ROS and presence of oxidative stress can lead to a number of reproductive diseases. ROS' role has been found in the onset of polycystic ovary syndrome (PCOS), due to deterioration of mitochondrial function which increases oxidative stress' influence on PCOS development. Studies show that ROS imbalance is more present in PCOS patients, especially those with insulin resistance. Studies show that the progression of endometriosis is clearly related to oxidative stress by inducing ovarian damage and endometrial tissue. Fertility and pregnancy complications such as spontaneous abortion, recurrent pregnancy loss, unexplained infertility, free radical-induced birth defects and preeclampsia development have also been found to be due, at least in part, as a response to oxidative stress.
Oxidative Stress, Free Radicals and Antioxidants
The accumulation of ROS free radicals, and thus the resulting oxidative stress, can have a number of negative impacts on the body. They can precipitate a decreased concentration of beneficial nutrients, and the oh-so-popular buzzword, known as antioxidants. chemicals crucial to preventing a systemic buildup of inflammation, vital to cell repair and the healing process.
Antioxidants, which are derived from food sources and natural production processes are the body's first line of defense. These antioxidants quite literally denature ROS molecules and render them harmless. Either endogenously generated or externally supplied, antioxidants are capable of scavenging excess ROS and other free radicals in the body and reducing the oxidation of cellular molecules, ultimately alleviating oxidative stress and its harmful effects.
Reducing Oxidative Stress, Naturally
When we talk about keeping a healthy balance of reactive oxygen species and free radicals to reduce oxidative stress and improve fertility, we aren't just speaking to one gender or the other. Taking steps to reduce oxidative stress in the body and reproductive system is great for both partners, and increases not only the body's overall health, but also the likelihood of pregnancy, a successful term and a healthy baby.
Endogenous oxidative stress can be balanced and naturally reduced in two ways: by prevention of excess ROS formation or by combatting ROS with increased antioxidants, however evidence suggests that the latter option and antioxidant supplements alone, do not offer sufficient protection against oxidative stress when additional steps are not taken. The key is to decrease oxidative-stress-induced damage with preemptive measures to limit ROS imbalances from occurring.
While it is true that during the body's natural process of detoxification the liver produces free radicals, it's actually remarkably easy to assist in the neutralization of these substances.
Though ROS are present, oxidative stress will only occur if the body is exposed to more unbalanced ROS and toxins than the body can handle to balance itself. The key theme here is balance. When things become off-kilter and hormonal imbalances, lifestyle stressors or dietary insufficiencies occur, oxidative stress can become present and fertility healthy can be impacted. Like all fertility concerns, additional therapies, diagnosis, or procedures may be necessary but starting with a baseline understanding of creating a foundation for better overall health can ensure that you and your partner are practicing healthy and happy lifestyles that are moving you in the right direction.