If you're trying to get pregnant, but looking for the herbal or holistic approach to improving your fertility, there's no shortage of natural remedies that couples swear by. Among the many natural options is the plant, Vitex.
Though it's short name may sound like an over-the-counter drug, Vitex, formally referred to as Vitex agnus-castus, or more commonly known as chaste tree or chasteberry, is a plant that is native to the Mediterranean region and has been used for centuries to treat various health concerns. In particular, this herb is believed to help improve fertility by balancing hormone levels and regulating menstrual disorders, easing PMS symptoms and promoting ovulation.
Among the many medicinal elements found in this plant are essential oils, secondary metabolites known as iridoids and diterpenoids, and flavonoids.
Vitex for Fertility
While the exact effect of vitex on fertility is not fully understood, it is believed that the active ingredients within the plant's berries interact with the body's pituitary gland. This gland in the brain controls many essential functions in the body, including hormone production, and vitex is believed to influence prolactin and dopamine production, which can interfere with ovulation and fertility. By interacting with this gland and ultimately aiding in hormone release and production processes, hormonal balance may be achieved and women's menstrual cycle may become regulated, promoting regular ovulation and improving the chance to conceive.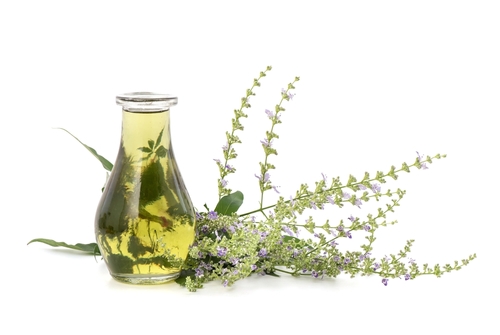 In addition to influencing prolactin and dopamine production, vitex appears to have a regulatory effect on additional hormones including the luteinizing hormone (LH), follicle-stimulating hormone (FSH), estrogen and progesterone.
Additional Benefits of Vitex
Consumption Specifications
When it comes to taking vitex, the herbal remedy is considered safe for most people. However, there can be some potential side effects, the most common of which is gastrointestinal upset and changes in menstrual patterns. Like any treatment, if any adverse effects are experienced while taking it, use should be discontinued and a doctor or specialist should be consulted with.
Vitex is a natural herbal ingredient that can be taken in supplement form alone or paired with other ingredients. There is no set dosage for herb and recommended dose varies depending on the individual and the condition being treated, however it is generally recommended to begin taking vitex with a low dosage and increase gradually as needed or to consult with a doctor or naturopath prior to starting. In most cases, women will need to continue taking vitex for several months before experiencing any noticeable results.
Like many herbal remedies, the fertility impact of vitex relies on the underlying cause for specific fertility issues. For menstrual disorders, irregular cycles, luteal phase defect and possibly cases of PCOS that impact ovulation frequency, vitex may be a good option for successfully regulating the menstrual cycle and improving fertility in cases requiring hormonal balance.