When you are undergoing in vitro fertilization (IVF) treatment, it's important to know what to expect. One of the processes involved is egg retrieval.
IVF requires your eggs to be removed from your ovaries so that they can be fertilized with your partner's sperm or donor sperm. Overall, this is done in a lab to ensure that the best embryos can then be implanted back into your body in the hopes of  a successful pregnancy.
How Do You Prepare for Egg Retrieval?
First, when you decide to undergo IVF to conceive, to freeze your eggs for a future pregnancy, or donate your eggs, you will go through an initial medical examination. The doctor will take note of your health history and then begin you on fertility treatments with medication. You will also undergo a vaginal ultrasound. Your doctor will examine your ovaries and hormone levels through blood tests.
Approximately 10 to 12 days prior to a scheduled procedure for your eggs to be retrieved, you will undergo injections of multiple medications each day. The medication is administered to stimulate follicle growth within the ovaries to help produce more eggs during ovulation. The final injection before your eggs are to be retrieved is known as the "trigger" shot. This will occur a few hours before your body would normally release an egg during ovulation.
The night before your scheduled procedure, the anesthesiologist will likely call you to explain what you can expect the next day for the retrieval procedure. They will also likely advise you to avoid eating, drinking, or taking any medications before midnight, so it does not interfere with sedation.
What Happens During the Procedure?
Once you come in for the procedure, the anesthesiologist will administer twilight anesthesia through an IV. This puts you under but allows you to breathe on your own while your eggs are retrieved.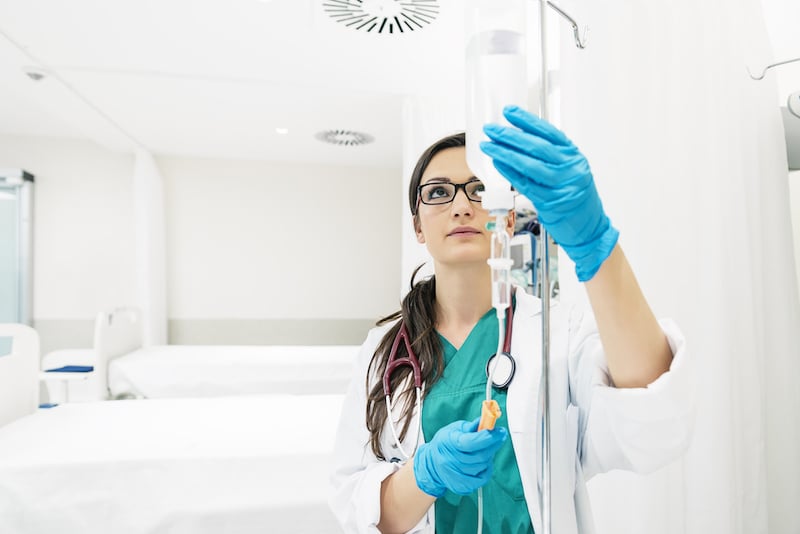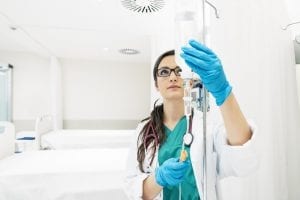 You are placed on a table with stirrups with your feet in them while the surgeon then performs a vaginal ultrasound. A thin needle is then inserted into the vagina and through to the ovary to extract eggs and fluid with a suction. In most cases, around 15 to 20 eggs are extracted in case some are not mature yet.
The procedure itself takes around 30 minutes or longer. Afterward, you spend one to two hours in recovery before you can go home to rest for the remainder of the day. You are required to have a friend or family member take you home and are advised not to drive for 24 hours after the procedure.
What Happens After the Procedure?
After the retrieval of eggs, your eggs and the sperm from your partner or a donor are combined with the hopes that fertilization takes place. The eggs are constantly monitored for fertilization and cell division. If this is successful, the eggs are then considered embryos and can be transferred into your uterus around three to five days later.
The transfer process is performed using a catheter inserted directly into the uterus. You can expect some minor cramping but generally no pain during the procedure. If the transfer is successful, an embryo or embryos will implant in the uterine lining six to 10 days later.
Potential Side Effects
While every individual woman is different, there are certain side effects you may experience while on fertility medication, preparing for egg retrieval and during the IVF process in general.
They include the following:
Abdominal pain

Bloating

Breast tenderness

Constipation

Cramping in the lower abdomen

Headaches

Hot flashes

Mood swings

Passing a small amount of blood
Keep in Mind
It's important to know that IVF treatments can result in a successful pregnancy, especially when multiple embryos are transferred into the uterus at one time. However, your chances of getting pregnant with multiples also increase. Twins, triplets or even more babies may be expected.