Trying to conceive is not always as easy as society makes it appear to be. Some use in-vitro fertilization, IVF, as a new venue to try to conceive. However, for some couples they may find that they can still not conceive using their own genetics. After exhausting all options, many couples consider looking into the adoption process. Now, there is a different type of adoption process available.
Research shows that many Americans prefer pregnancy to adoption, as they want to experience carrying a child and giving birth, allowing them to have that strong bond with the baby. Pregnancy through IVF and embryo adoption, also allows for parents to have control over a child's in utero environment and birth, as well as conduct genetic prescreening.
Reasons why Some Chose this Path
Frozen embryos are a new source of hope for couples that struggle with infertility. There has been a steady incline in the numbers for those that chose embryo adoption. These numbers do not appear to be dropping any time soon, but rather seem to continue on the rise.
It's affordable. Adopting a frozen embryo is often times the most affordable option when a couple is seeking alternative routes to expand their family. It is usually less expensive than private domestic adoption programs, as many can cost between $30,000 – $34,000. It is also much less expensive than going through a full in vitro cycle, which the average US cost for is $12,400- $20,000. It skips the process of egg retrieval, which is the most expensive portion, and instead begins with a frozen embryo transfer. The embryo adoption and transfer process can cost usually between $2,500 – $4,000.
There is a need for this choice. More and more couples are turning to in vitro fertilization to help them conceive. Once they have created the family that they have wanted, they are then left with the decision of what to do with their leftover embryos. As most couples do not want to have their embryos destroyed or pay to keep them frozen forever, they instead have the opportunity to donate them as a gift for a family in need. Research shows that there were over 600,000 embryos that remain in storage currently and the number will continue to rise.
Success rates are on the rise. As time passes, frozen embryo adoptions are becoming more and more successful. For couples that have been struggling with infertility, this offers them a new hope for a family.
Where to Begin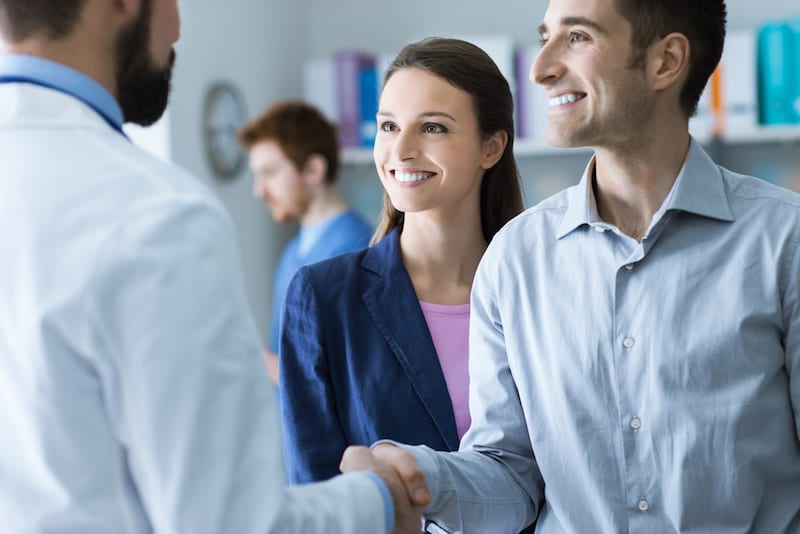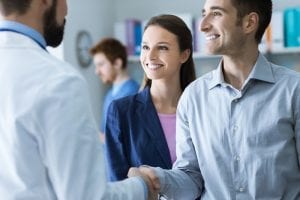 If embryo adoption is the option that your family wants to seek there are a few different ways to go about starting the process.
Embryo Adoption Agency. Embryo adoption agencies allow for the donor to select the recipient of their embryos from a pool of potential adopting families. This allows for your to build a relationship between both families if desired. The agency will evaluate all potential adopting families for any health issues that may affect their ability to parent, screen for criminal/child abuse issues, and make sure that they are educated for potential issues of parenting a non- genetically related child.
Fertility Clinic Donation Program. If you chose to go through a fertility clinic they will complete the testing required to donate embryos. Each clinic would have a different process for how the embryos are assigned.
Open vs. Closed Adoption
Embryo adoption uses the same best practices of domestic adoption plans to help protect all parties involved. It is both the donor and the adopting family choice to decide if they would prefer an open or closed adoption process.
Open Adoption. An open adoption process is one where the donor can chose the adoptive parents and know the outcome of their transfer. It is possible that both parties may wish to continue ongoing communication, exchange pictures, or even meet with the newborn child together. This process allows for the adopted embryo to meet any other genetic siblings that they may have. This is all determined via a mutual agreement between both families.
Closed Adoption. In a closed adoption the matching is done for you. The donor may never know the outcome of their transfer. No communication between the recipient family and the donor family will be done.
Legal Outlook
In the United States, embryos are considered property and not people. Embryo adoption is governed by property law. The ownership is transferred via a legal contract. The contract states that the embryos will be owned by the adopting families before their frozen embryo transfer. This results in the donor family relinquishing their parental rights. Then the adopting mother is legally the child's mother at birth and her legal husband is the father by law.
Embryo Adoption Offers a New Hope
Embryo adoption offers hope to families that may have never thought possible. Since the 1990's, there is an estimate of over 7,000 babies that have been born into a loving family from frozen embryo adoptions. Much like a domestic adoption, it is important for inquiring families to make sure that this is the correct path for them. There are many different resources available to help you make the right decision for your family.