If you and your partner are trying to conceive, it's likely you've tried several treatments to increase your chances of having a baby. If these remedies haven't been successful for you, there's still hope. Fortunately, there are some massage techniques for fertility that promote reproductive health and help you realize your dream of becoming a parent.
Why Should You Learn Massage Techniques for Fertility?
While there are no studies at this time that prove the direct link between massage and increased fertility, it is clear that massage can lower stress hormones. In some cases, couples are unable to conceive due to stress or anxiety. Many women are willing to try massage techniques for fertility in place of IVF or other expensive medical procedures. Massage can also improve a woman's overall wellbeing, which could improve her chances of getting pregnant.
Which Technique Is Best?
Your practitioner may recommend a Mayan fertility massage. The ancient Mayans believed that when the ligaments between the reproductive organs were aligned, fertility is increased. The Mayan technique is a deep tissue massage that is said to bring your ligaments back to their proper position.
In addition to the Mayan massage, you can also keep track of your menstrual cycle and incorporate aromatherapy into your massage to relieve stress and calm your mind.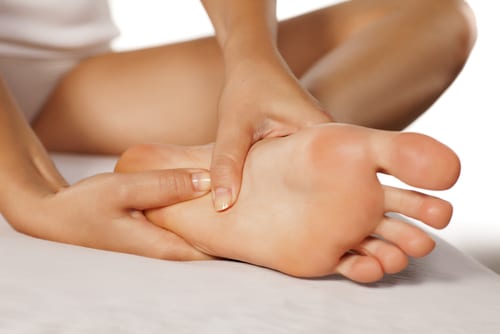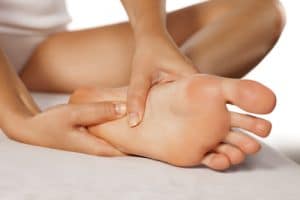 You may also want to try reflexology, which is effective for both men and women. The principle of reflexology is that your feet have various zones that are connected to other parts of your body, so when you massage these parts of the feet, you can stimulate the correct areas.
The good thing about these massages is that you can try them at home if you can't get to a massage therapist regularly.
Giving Yourself a Fertility Massage
If you want to try a massage that focuses directly on your reproductive organs, you'll need to know where your ovaries, fallopian tubes and uterus are located. Your fallopian tubes serve as the bridge between your ovaries and uterus. Once you find your uterus and ovaries, you can easily find your fallopian tubes.
Your uterus is usually located beneath your belly, and you likely won't have to touch it to know where it is. Think about the place you usually feel the most pain or cramping during your menstrual cycle. This area is usually at or around your uterus.
Abdominal Massage
Once you're ready for an abdominal massage, lie down on your back and run your hands over the area where the top of your uterus located. Apply pressure slightly and increase the pressure slowly, massaging in small circles. Stop immediately if you feel any pain, and don't perform this massage when you are pregnant or on your period.
Uterine Massage
For a uterine massage, lie down on your back and place your fingers on your pubic bone and gently apply pressure. Pull your uterus up toward your navel and hold for about 10 seconds. Repeat this as many times as you want but stop if you experience any discomfort.
Femoral Massage
For this fertility massage, you'll be sitting upright. Grab your inner thigh muscles from back to front with alternating hands. This massage improves lymph and blood flow from your thighs to your reproductive organs.
Between 10 and 15 percent of couples in the U.S. are considered infertile, so it's important to know that you're not alone. There is still so much doctors don't know about infertility and its various causes. Be sure to work with a medical team that is sensitive to your situation, and you'll feel more at ease about trying alternative methods like a DIY massage to safely boost your fertility.