Yoga is meant to make you relax and enjoy a better and stress-free life. This is why no Yogi would love to hear that their yoga mats are messing with their fertility. There have been numerous investigations to deduce if there is a relationship between flame retardant chemicals and fertility in women. Also, there have been different responses with some bloggers refuting claims that yoga mats are interfering with women fertility. Does this mean that yogis are in the clear? The answer varies, depending on the types of mats they use.
Recent research analysis of female urine samples from over 200 women who underwent IVF showed that those who had high levels of a common flame retardant in their urine had lower rates of conception or even carrying babies to term. Does this mean they were all yogis and got it from their mats? No. This is because it is not only yoga mat manufacturers who use flame-retardants while making their products.
Organophosphate Flame Retardants Chemicals and Fertility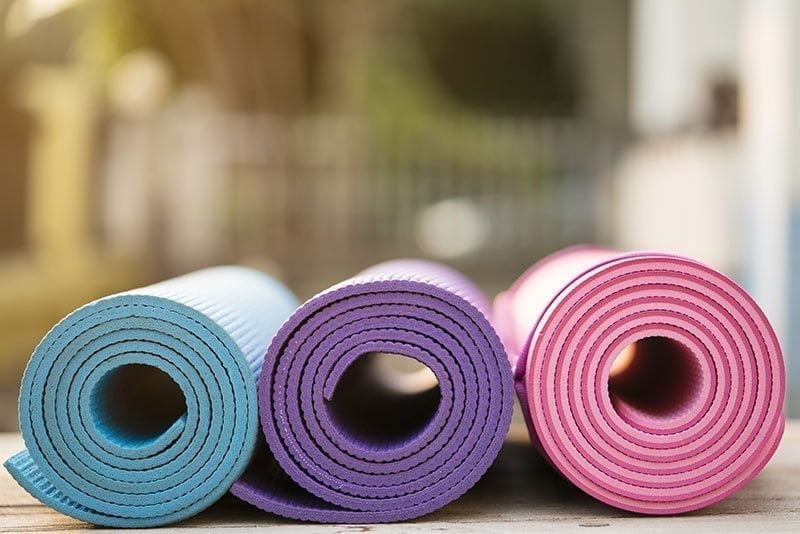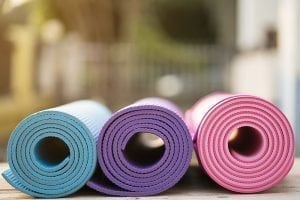 Organophosphate flame-retardants (PFRs) are usually used in polyurethane foam in the manufacture of several household items like baby products, yoga mats, gym mats and upholstered furniture.
It has been proven through research that there really exists a link between common flame-retardants and fertility rates. Women with high levels of such retardants in their bodies showed lower chances of fertilization and pregnancy when compared to those with low levels of the same substances.
If this research is anything to go by, most couples struggling to have babies should look deep into the cause root, which could be their furniture, carpets and nail polish, among other things. However, since no extensive research has been carried out, don't hurry to get rid of your mattress pad or couch just yet, especially if you are trying to conceive. It is worth exploring other viable culprits.
In the Massachusetts General Hospital Fertility Center, 211 women undergoing IVF gave their urine samples. From all those samples, 80 percent of the women were found to have three PFR traces in their urine. Those with higher concentrations of PFR showed reduced fertilization rates by 10 percent and a 31 percent less probability of embryo implantation.
It was also deduced that their chances of clinical pregnancy reduced by 41 percent and had 38 percent decreased chances of live births. They could have gotten these PFR traces from their couches, yoga/gym mats or babies' toys.
If you are trying to get pregnant, make sure you are not exposed to these PFRs by opting for products free of flame-retardants.
How Do These PFRs Get Into Your Body?
Many people wonder how a yoga market can interfere with their fertility because they obviously don't eat it. It is actually very easy to get these fire retardants into your system. You simply need to breathe them in or just come into direct contact with them. That means you could be exposing yourself to the harmful flame-retardants by simply using your yoga mat. Nail polish also contains phthalates or PFRs.
How Do You Shield Yourself From These PFRs?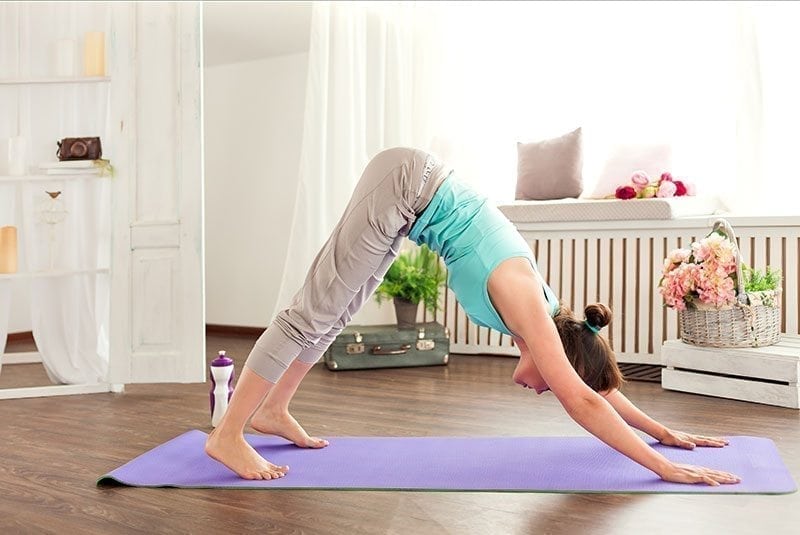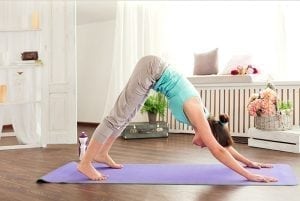 You can shield yourself from PFRs by buying eco-friendly products that do not contain PVC, EVA, foaming agents or any synthetic rubber. Go for mats made of a non-toxic material like natural rubber phthalate-free yoga mats that are safe to use. However, keep in mind that some companies don't list PRFs on their product labels, yet they use them.
In addition, use less nail polish to reduce your exposure to PFRs and phthalates.
Some of these environmentally friendly yoga mats include:
1) Manduka Eko Yoga Mat: It's made from tree rubber.
2) Barefoot Yoga Co. Original Eco Yoga Mat: Made from latex, natural rubber and jute fiber.
3) Thinksport Yoga/ Pilates Mat: These are made from Thermo plastic elastomer.
From the above findings, it is true to say that yoga mats are playing a role in your fertility problems. However, the opposite is also true for those using non-toxic and environmental friendly mats. Yet, it doesn't mean that yoga mats are the only causes of infertility; there are other triggers like couches and baby toys that contain PFRs. Either way, to be on the safer side, keep away from products that contain PFRs.