PCOS is a condition affecting women of childbearing age that is responsible for almost a third of all cases of infertility. High levels of anti-Müllerian hormone (AMH) have traditionally only been thought of as a passive by-product of polycystic ovary syndrome (PCOS), but recent research from Weill Cornell Medicine suggests the hormone plays an active role in the condition, and can contribute to ovulation and fertility.
Connection Between PCOS and Anti-Müllerian Hormone
In the study, published in Science Advances, the researchers discovered that AMH can cause follicles, the multicellular, fluid-filled sacs that contain developing eggs in the ovary, to mature too quickly. AMH is routinely measured to give an indication of how many follicles are growing in a woman's ovaries, and this level is often high in women with PCOS. But it has not been established in the past whether high AMH levels themselves have a negative impact.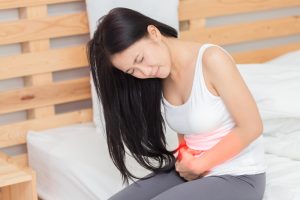 Developing The Effect COVID-19 Plays on Oocytes, called oocytes, are produced in the ovaries within the follicles that support their growth. As the follicle grows, the egg contained within gradually matures, and in a normal reproductive cycle, this follicle eventually ovulates to release an egg capable of fertilization. However, in patients with PCOS, a hormonal disorder that affects up to 10 percent of all women, the ovaries contain numerous smaller follicles that produce AMH but do not progress to later stages and fail to ovulate. While fertility treatments can help with conception, women with PCOS struggle with a variety of other symptoms. For example, PCOS is often accompanied by hyperandrogenism, or high levels of hormones like testosterone, collectively known as androgens. Excess levels of these hormones can cause a number of secondary complications, including unwanted body and facial hair growth. Women with PCOS can also be prone to diabetes and metabolic diseases, and are more likely to develop cervical cancer.
AMH Impairs the Maturation of the Egg Cells
The scientists hypothesized that AMH directly contributes to at least some of the symptoms associated with the condition. To isolate the effects of AMH, the researchers used a xenograft system, in which ovarian tissue from human organ donors is transplanted onto the flank of immunocompromised mice. One group of mice was transplanted together with cells continuously supplying AMH directly to the transplanted tissue, the other group of mice were transplanted with control cells without AMH. The researchers discovered that the ovarian tissue exposed to high levels of AMH contained follicles that displayed features that were discernible at a much later stage of development. Specifically, the follicles have undergone luteinization, a process that takes place just prior to ovulation, before any of the oocytes were ready. AMH causes the normally coordinated growth process between a follicle and its resident oocyte to get out of step.
Based on ultrasound studies showing the persistent presence of multiple small follicles in the ovaries, infertility in women with PCOS has been attributed to growth arrest and resulting failure of oocyte maturation. However, recent data suggests that "stagnant" follicles in these patients are actually a steady stream of newly growing but failed follicles. This study presents the revised interpretation that the persistent array of small follicles in PCOS ovaries represents a continuous succession of follicles undergoing precipitous maturation and lack of ovulation.
Given the widespread prevalence of PCOS, the factors that contribute to the development of the disease are still poorly understood. Although treatments exist for individual facets of the disease, the condition rarely resolves by the time women reach the end of their reproductive lifespan. The identification of a novel AMH-driven mechanism for failed follicular development suggests that it may contribute to this and potentially other facets of PCOS disease symptoms. Further research should help develop drug treatments that target the effects of AMH, which could help restore the menstrual cycle in women with PCOS, and treat other symptoms of the condition.