Oocytes are cells within the ovaries, also known as immature eggs, or immature ovum, these cells develop to maturity within a follicle and provide the source of cells for embryonic development. Needless to say, oocytes are an essential part of women's fertility and ensuring their health and functionality remain at top notch is key to reproductive health. Because of this, fertility researchers and scientists have taken note of impacts that various conditions and infections can have on them. Among some of the newest studies regarding oocytes health and influencing factors is the COVID-19 virus, also known as SARS-CoV-2.
There's no doubt, the COVID-19 pandemic has brought with it, years of concern and monitoring its vast array of symptoms, risk factors, variants, and long-term impacts on men and women's health. Among the concerns include the impact the virus shows to have on fertility and specifically, on oocytes.
Four Ways COVID-19 Impacts Oocytes
First, we should consider some basic facts scientists know about oocytes. It is well known that oocytes develop in the ovaries as an immature egg cell. Throughout the process of ovulation, this oocyte eventually matures and becomes an ovum, or egg, which is then released from the ovary and continues down the fallopian tube where fertilization may occur. A fertilized egg then moves forward with the conception process into the uterus where the rest of the pregnancy process occurs, however a released egg will die, or dissolve, within 12- to 24-hours if it is not fertilized. If fertilization does not occur, the egg and uterine lining will shed, resulting in menstrual bleeding about two weeks later.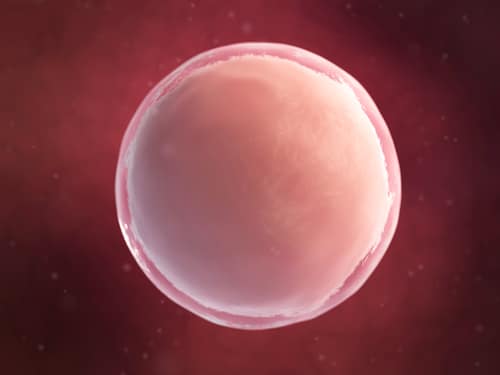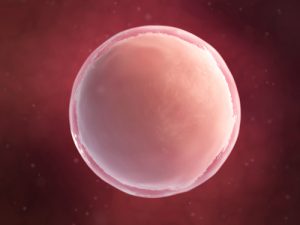 It is because of this short process that oocytes are therefore never alive for very long. This means that scientists need to view them as dead cells, making it challenging to study the development, death and damage of oocytes, however studying the mechanisms that control and impact these stages is possible.
Scientists know that throughout the oocyte development, a series of changes regulated by genes occurs. The cell undergoes a sequence of changes transforming from an immature stem cell to an oocyte. While a number of processes occur during the development and maturation process, several of these changes appear to be affected by factors such as COVID-19.
With the current research results and continuing studies, studies are showing that COVID-19 can have a variety of effects on oocytes and thus female fertility. Due to the delicate nature of these cells, they can be susceptible to damage and the perfect grounds for negative impacts from the COVID-19 virus.
Although, scientists do not know everything about how COVID-19 can affect oocytes, they continuing their research to find out more.